Advertising Agency Crew | Mobio Group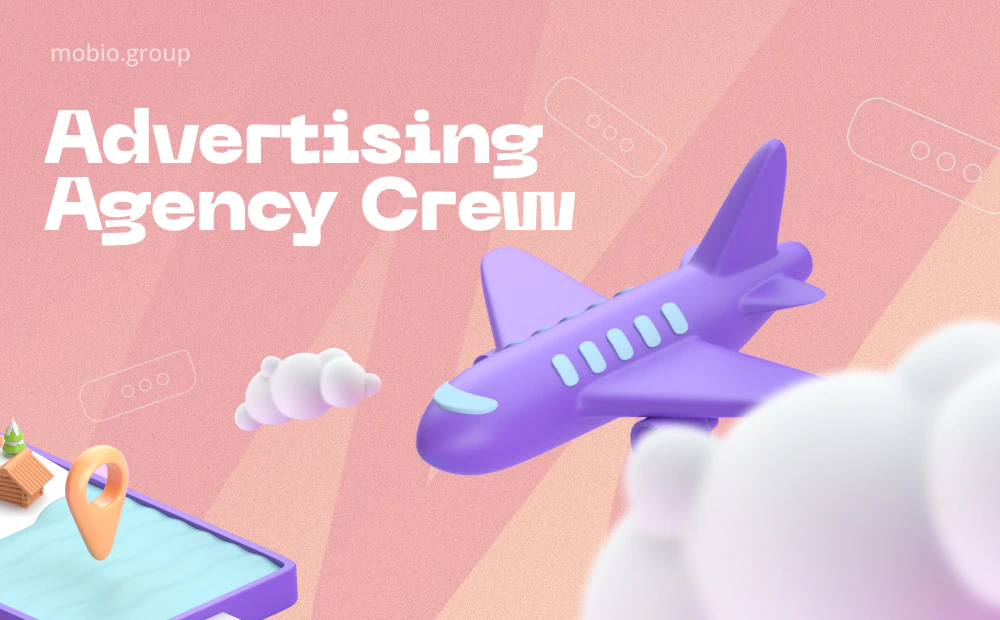 An effective team should be valued, researched, maintained and developed. But how can a team be maintained without damage during a crisis? Or go through a period of rapid growth without grueling overload? Three important principles in the corporate culture of Mobio Group help our agency to successfully go through the ups and downs:
redundancy ("gold" reserve)
resource management (70/30 rule)
succession relationships (make way for the young)
We adhere to these principles because we believe that a reliable team is important in any field of activity. When we hear the phrase "Ladies and gentlemen, the ship's captain and crew welcome you aboard our airliner" before takeoff, we fasten our seat belts and trust our lives to strangers. This peace of mind is based on confidence in the professionalism of the crew members, their experience and skills, their qualifications and excellence.
Clients and partners of Mobio Group trust the agency to promote their business, and our team realizes the responsibility for the "safe and comfortable flight" regardless of weather conditions, economic crises and virus pandemics. The coordinated work of all employees and the "joint flight hours" create a united international team of Mobio Group, which has been developing effectively for nine years: largely based on the strategic management of its resources.
Backup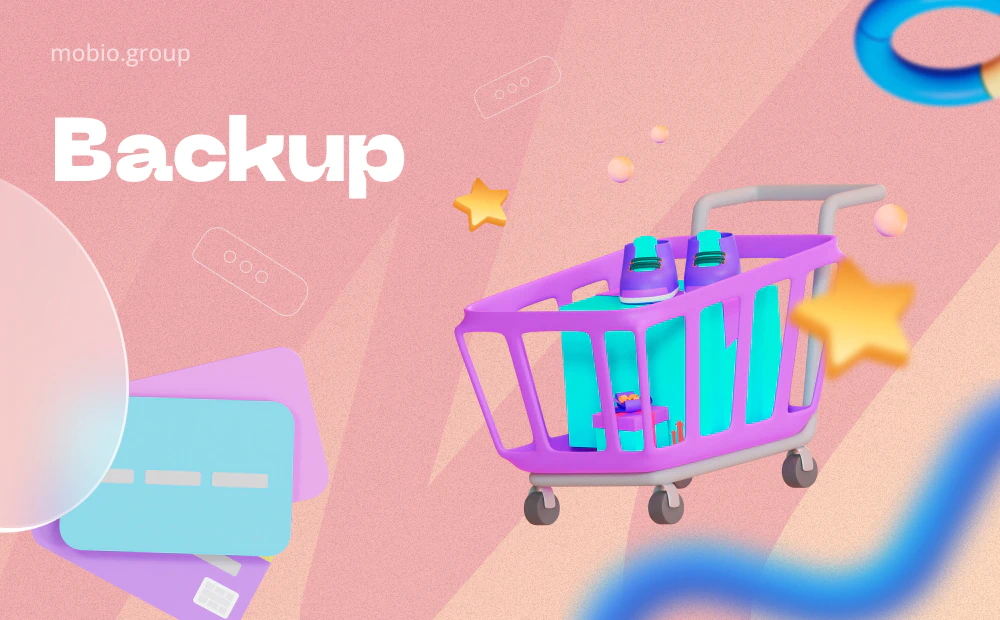 In order to prevent "subsidence" or stop work processes if an employee leaves a key position, the company needs a team reserve which will be ready to catch up with the current tasks, will not let the work slow down and will keep its effectiveness. We try to prepare a reserve pool for each member of our team, especially for the manager position.
Mobio Group adheres to a strategy of consistent training and smooth transfer of our own employees to managerial positions, the "golden pool", which allows you to find a timely replacement for staff, not only in critical or crisis situations, but with any planned expansions of the company. And it is the duty of every manager to raise his own replacements. Fears of delegation and fears of becoming unclaimed in the presence of a strong reserve are quite natural. But the understanding that there is always room for development and growth leads to a conscious succession. A manager who has prepared a quality replacement opens up opportunities to implement ambitious plans and move forward.
Our format of interaction within the agency is not rigidly planned, we strive for flexibility in the human resources management system, we track the capabilities of our team members by various criteria and thus ensure a constant exchange of experience and growth within the company.
The 70/30 Rule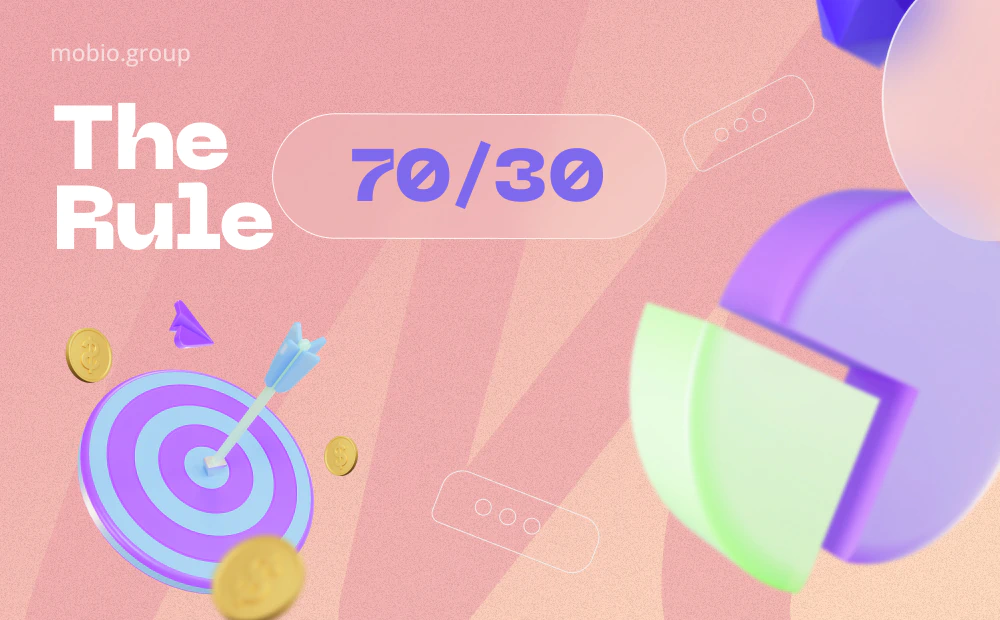 Managing resources in the agency business, as in any business, is one of the most difficult tasks. It is necessary to try to adhere to the "golden mean" rule and balance between the optimal number of employees and the volume of work. If the team turns out to be too numerous, the company will incur additional costs and lose energy due to boredom and relaxation in the team. Constantly working in extra effort or rush mode due to staff shortages with an abundance of tasks cannot bring positive results to the company.
To avoid extremes in work modes, Mobio Group follows the 70/30 principle. The idea is that if the planning horizon is 6 months, the team should be loaded up to 70% and 30% is left for development, training, relaxation or redirecting attention to other projects. Thus, at peak workloads, we always have a 30% reserve of time, effort, energy and resource + 10% extra effort. We can always accept new clients and provide them with quality service, while maintaining a high level of support for existing partners. And 10% extra effort, as the engine afterburner, helps to speed up to supersonic speed, maneuver successfully and get a stimulating dose of adrenaline, which has a positive effect on the team, if you utilize this mode not often.

During periods of slack, the Mobio Group team takes a breath and increases its expertise. Every job has its doldrums, and we don't rush to say goodbye to our employees, but focus on the systematic implementation of long-term tasks, our own upgrade and optimization.
Make Way for the Young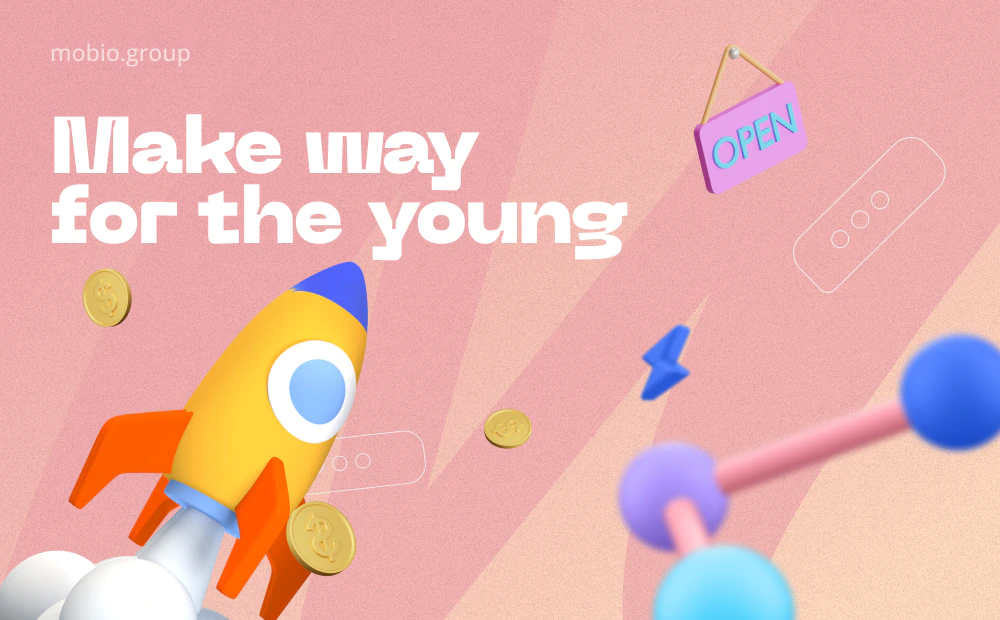 Managing resources according to the 70/30 principle allows Mobio Group to find time to develop and improve, while building from within the company promotes the quality of performance or customer service. Following these two principles gives us the opportunity to employ people with experience in digital, but with no experience in mobile or with little experience and quickly get them up to speed. First of all we look at soft skills and motivation of the future employee, because personal qualities are essential for a well-balanced team. In order to gain or improve professional knowledge, skills and competence we use onboarding and training on hard skills, using the insurance of a newcomer by an experienced expert from the team. This gives both an increase in professionalism in Junior, and the pumping of soft-skills in Senior.
Both newbies and experienced employees solve tasks together, share skills and support each other, despite the fact that our offices are located in different countries (Spain, Turkey, UK and USA) thanks to a well-thought-out system of internal communication and a common information field. And we are constantly expanding our horizons, geography and "flight range".

Therefore, "Ladies and gentlemen! On behalf of the captain and the entire crew, welcome aboard!"