The Choice of Advertising Sources | Mobio Group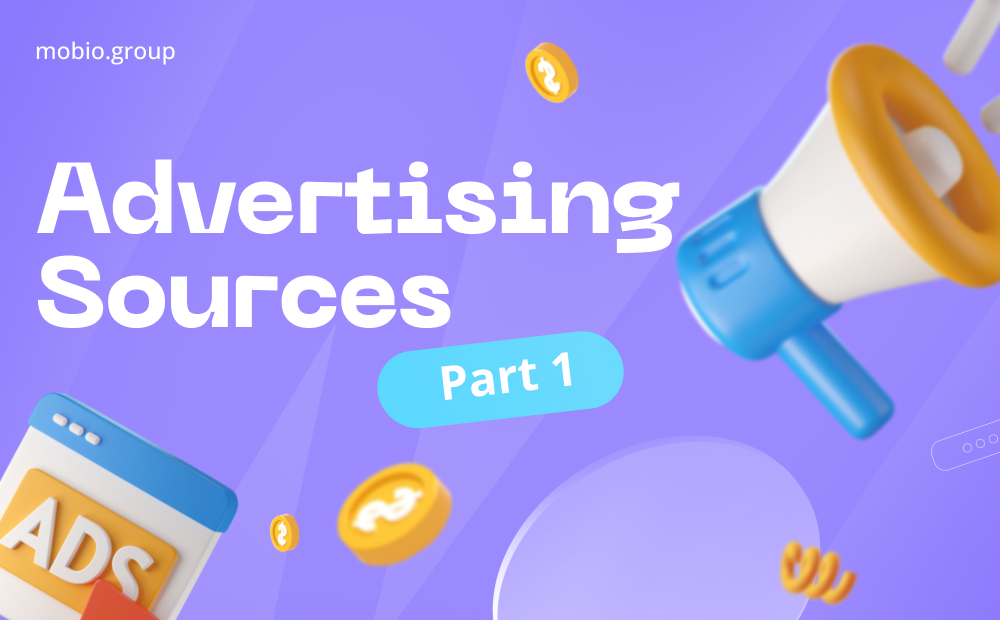 So you've researched the market, you've identified your target audience, you've set up your ASO, and you're ready to tell the world about your app. You can tell all your family, friends, neighbors, and acquaintances about it, but it's most likely not going to help much. You could create a website and social media pages, but those are more like channels of communication with users where you will be able to talk about the app, news and updates in detail and get feedback, and they won't help much with promotion by themselves either. The hardest part is the choice of advertising source. It would be difficult to function without paid sources of traffic to get a fast and confident start. And today we're going to look at what options are available.
Google Ads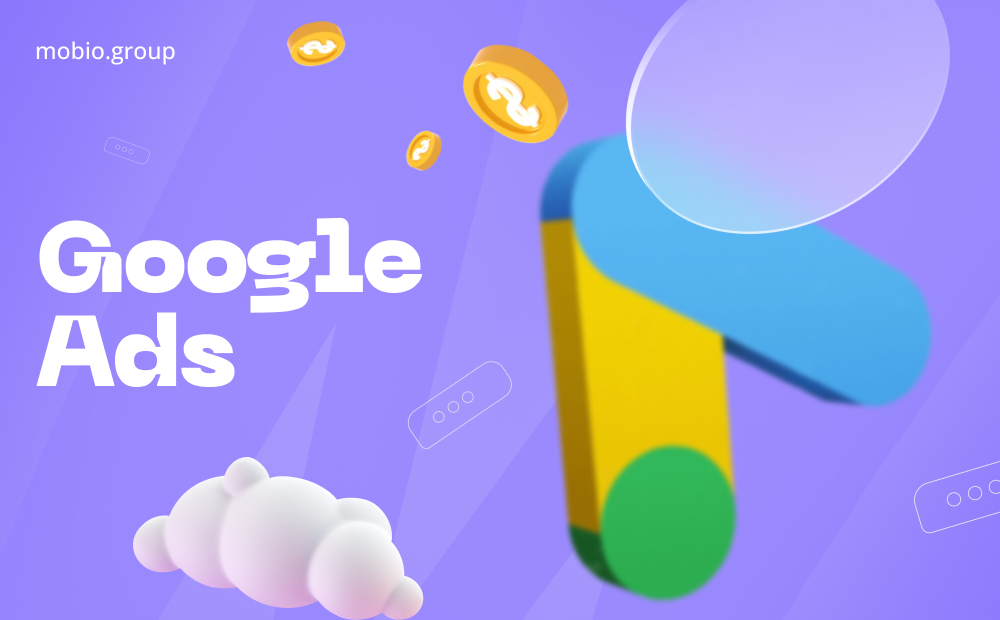 Let's start with one of the top advertising source in the world — Google.Google is the most popular site in the world, accounting for 92% of all search queries. The Google ecosystem, among other things, includes YouTube (by the way, the second most visited site in the world) and Google Play. So it's hard to overestimate the advertising potential of this source.
There is a special type of advertising campaigns for app promotion in Google Ads — Google Universal App Campaigns (UAC) — an automated type of advertising, which helps to increase the number of installations and conversions within the app. UAC allows you to promote your mobile app in Google Search, Google Play, YouTube, and the contextual media network.
Google uses machine learning to determine the most effective ads and show them to the most relevant users.
Ads are automatically created from the text and resource you specify, but you can also add images and videos to use when creating ads. The system is able to automatically manage bids and targeting in order to maximize campaign results based on goals and budget.
Three targets are available in UAC for mobile app advertising:
Pre-registration to the app (only available on Android, prompts users to pre-register before the product appears on Google Play)
In the initial stages of launching ads for apps, we recommend choosing the "Installations" goal. In order to move to in-app conversions, it is important to gather a minimum of 10 different users performing the required action every day.
Apple Search Ads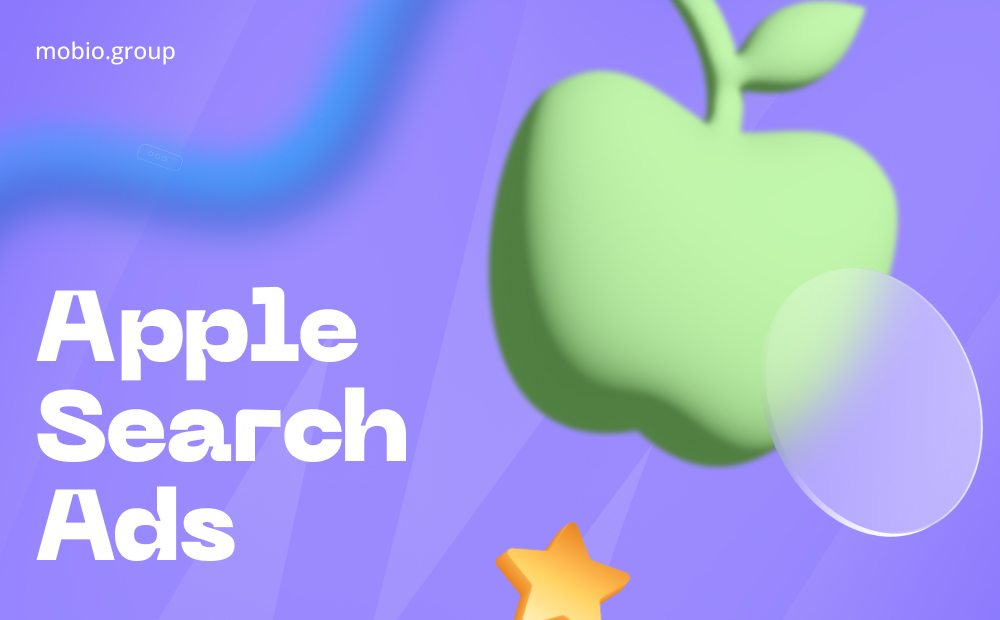 Apple Search Ads (ASA) is a platform for advertising apps in the App Store. ASA ads are shown above the search results, as well as when you go to the search section.
When set up properly, ASA ads can perform very well. According to Apple, they show an average conversion rate of more than 50% from click to install. Apple Search Ads also reach a large number of users because 70% download apps through search.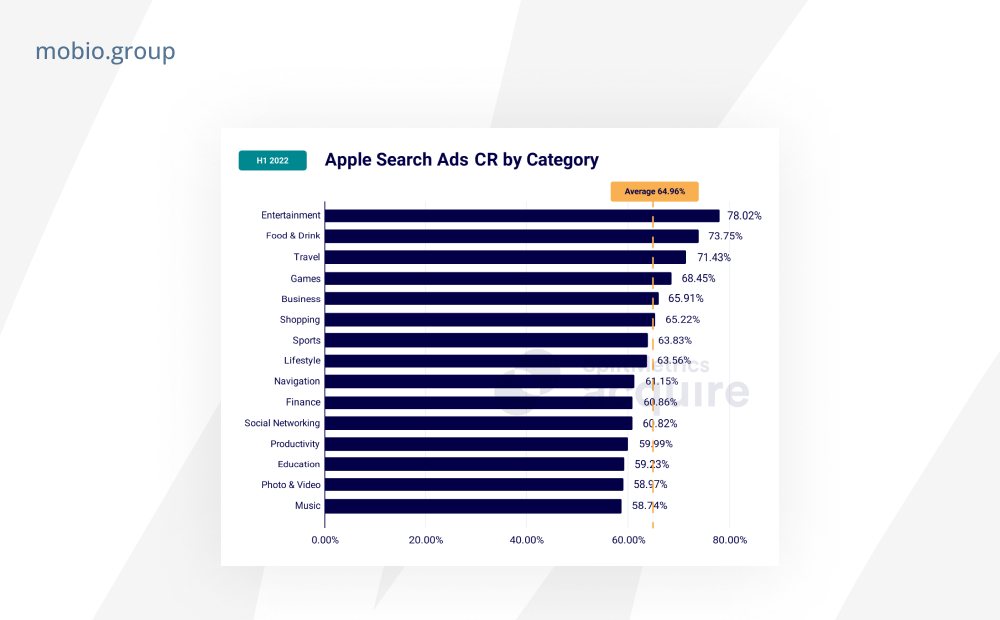 ASA ads are automatically generated from the app's metadata. If a publisher uses Custom Product Pages, it is available to add Custom Ads for different audiences and keyword themes. You can create up to 35 app pages and run up to 35 custom ads.
The advertiser needs to select the bid, set up the targeting and run the ad campaign. In Apple Search Ads Advanced, the advertiser pays per click on the ad (Tap). The cost per click is determined by a Second Bid auction.
This system allows you to bid high and not worry about being overcharged. However, the cost can get high because of the low relevance of the app's metadata for specific queries and countries. Nevertheless, this is an excellent choice of advertising source
Apple Search Ads helps you optimize ASO. You get data on the conversion of search queries and, using it in the app description, improve the position in the App Store's organic rankings.
In-app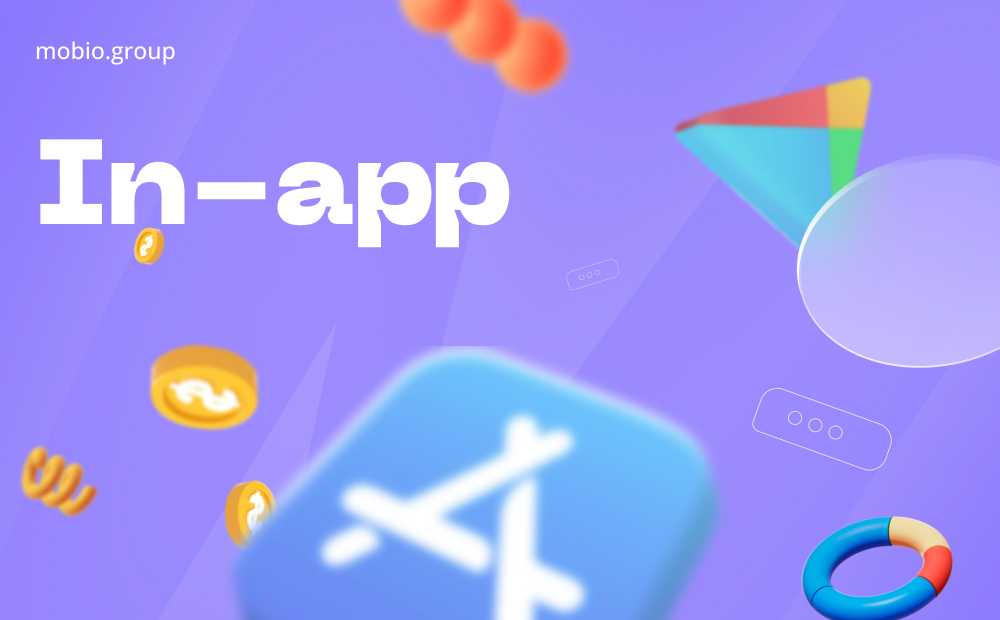 According to the latest analytics statistics, users spend about 10% of their "mobile" time surfing the web, with the other 90% split between apps. The quality of in-app ad traffic is much higher, since real people usually use apps and watch ads, and your ads get less click-throughs. Among the obvious advantages of in-app:
Broad Audience. All mobile app users are your potential leads
Traffic of high quality. Ads in apps are seen by real people — app users. Hence the reduction of risks of click-throughs, scamming and bots
No ad blocking. Ads in apps are not yet as easy to block as classic ads
Scalability. In-app ads are easily scalable. If the bundle of offer+creative gave good results, it can be launched in other apps with similar themes
Today, this is the widest channel of traffic, which should not be ignored by advertisers. But this advertising source can hardly be called simple and in order to successfully promote your startup, you should rely on experienced professionals of the CPA market. Mobio Group specialists use our own Feedwise advertising network. We have combined the best of them: automated optimization, smart buying algorithms, antifraud solutions, trusted publishers from all over the world, which allows us to deliver only high quality traffic to our clients. Feedwise is a great choice of advertising source.
We have already written in detail about the strategies, secrets and trends of In-app advertising here and here.
Alternative App Stores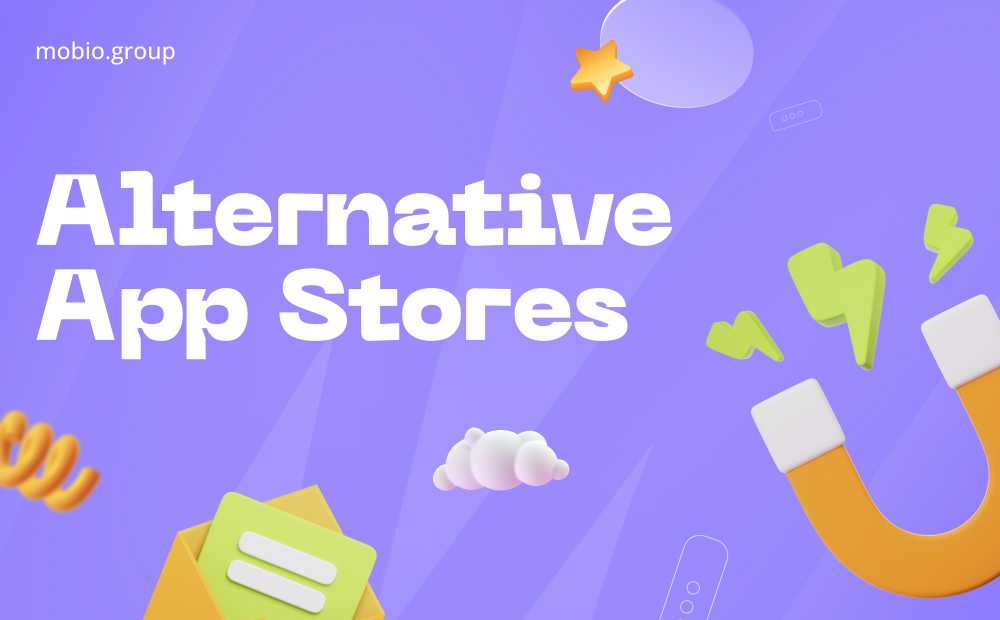 The choice of advertising source is directly related to the market leaders. Google Play and Apple App Store are the leaders among the services of digital distribution of mobile applications. Google Play has 2.7 million apps downloaded, and the App Store has more than 1.7 million apps. And the choice of a store to publish your startup seems obvious. But everything is not so clear-cut. For example, Google Play does not work in China, and if your target audience is Android users from that region, you will have to look for other app stores. Now there are a dozen large and many small alternative app stores in the world. If you are releasing a localized app for certain countries, alternative stores may be a better option for you.
Often such stores offer developers a higher percentage and more favorable terms. Don't forget about the competition. In terms of a crowded market, publishing to a store that is not yet loaded with millions of apps, but already has a large enough audience, may be the right decision.
We will not consider alternatives to the App Store, since on iOS, unlike Android, it is forbidden to download and launch third-party apps bypassing the App Store and third-party stores are only possible on devices with a hacked operating system.
◉ Let's look at alternatives to Google Play:
Amazon Appstore is one of the best alternatives to Google Play in the United States. Its growth is due to the emergence of the Kindle Fire, Fire Phone and a number of Android devices running the Fire OS. Today there are more than 480,000 apps available in the store.
The app store has a developer rewards program that offers free ads and promotes customer acquisition with Amazon coins (Appstore Developer Select).
Huawei AppGallery is the Chinese company's branded app store for smartphones, tablets, smartwatches and other devices. Even before the company's products were banned in the U.S., the Chinese began investing heavily in an alternative platform — an operating system, development ecosystem and app store.
Huawei said that the monthly number of active users of AppGallery in 2022 exceeded 580 million, and the total number of applications reached 220 thousand. Service supports Android and HarmonyOS software. AppGallery provides developers and marketers with a wide range of tools and features.
Samsung Galaxy Store is another store of the smartphone manufacturer. Samsung positions it as "a premium app store designed specifically for Galaxy device users." It's available in 180 countries, and the company says it has hundreds of millions of active users. It has mobile games and apps, Android themes, watch and TV apps. Like other stores, it has tools to promote apps.
Xiaomi GetApps is an app store for Xiaomi and Redmi smartphones. Xiaomi has over 500 million smartphone users in 220 regions and leads the market in India.
The store offers its own exclusive support program for developers, allocating money to help and promote new products.
All stores offer their own marketing tools to promote apps. In most cases these are editorial picks, fichering highlighting in sections, advertising.
◉ Social Networks
In 2023, the number of social media users exceeded 4.6 billion and they spend an average of 2.5 hours a day on social platforms. Not surprisingly, it is the second-largest digital advertising market. But with so many advertisers, it takes more and more effort to create an effective ad campaign. It's important to choose the right platform based on your app's theme, its target audience and your ad budget.
Of course, giants like Facebook, YouTube, Instagram attract the size of their audience and powerful advertising tools. At the same time, we're seeing more and more advertisers, including big brands, turning their attention to smaller but fast-growing platforms like TikTok, Twitter and Snapchat. Because these channels are less saturated, advertising in them can be cheaper and more effective.
Thus, the choice of advertising source is not limited to search engines and websites. What social networks are the most relevant today and which to choose to advertise your startup, Mobio Group will discuss in the next article.