Mobio Group Is a Certified Partner of Huawei Ads! | Mobio Group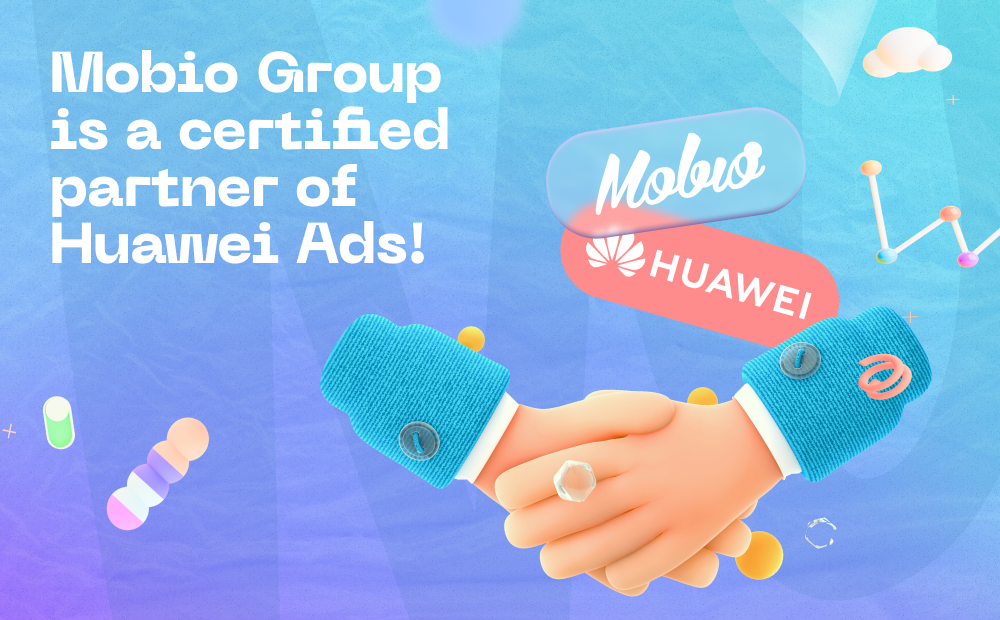 Mobio Group is a certified partner of Huawei Ads! What does it mean, what bonuses and advantages does being an official partner have for advertisers and for the company, and how does it affect business? Our CEO&Founder of Mobio Group agency, will answer the main questions from our clients.
Why Do We Strive to Partner with HUAWEI?
— Huawei. Ltd. is one of the world's largest telecommunications companies. Cooperating with such a giant company gives us the opportunity to attract a wider audience to our advertising campaigns. Being a certified partner of Huawei Ads is a great experience!
What Is the HUAWEI Ads Mobile Services?
— Huawei Ads offers several advertising networks: contex-media network, search network, AppGallery — Huawei app store, services with music, books, and more. Let me remind you that AppGallery works both on Huawei devices, as well as on other Android gadgets.

It is possible to buy by CPM, CPC, CPI and oCPC models. The algorithm will buy strictly at the bid (sometimes cheaper than the bid).
What of the Following Might be of Interest to our Advertisers?
— Absolutely everything. For effective promotion, we try to place ads in all available and suitable networks. Especially because Huawei Ads allows you to advertise both web pages and Android apps.

Different placement formats. Huawei Ads also includes almost the entire list of formats that are used in advertising: text ads, banners, videos, tgb, application icon, search format, etc. Advertising in the Huawei Store and on advertising platforms, websites, and partner applications.

AppGallery was considered the third most popular store in the world after AppStore and Google Play. We are impressed by a feature of AppGallery in the promotion of mobile applications. Their installation is possible directly from the advertising screen, when the full-screen format is used. Users aren't thrown into the store — the installation starts right with a click. Compared to other in-app advertising platforms, this provides a big advantage. If you work with the quality of the click, the conversion rate is twice as high. According to our analysts, you can count on 30-40%, which is an excellent result. In addition, AppGallery has ongoing internal activities that engage users. For example, the store often raffles off codes with which the player can get game content, offers promotions and cashback on purchases and pre-orders of games.
Huawei Offers its Proprietary Petal Search App, Positioning it as an Alternative to Google's Search Service. Is this True?
— Huawei has developed a new feature-rich search engine called Petal Search. Despite the fact that initially we perceived it as an alternative to the Google search service on smartphones and tablets of the Chinese brand, the result was somewhat different. In addition to the search function, the service has a number of additional options useful to users: from downloading applications directly from the search engine to voice and visual search in the thematic sections of Petal Search (shopping, travel, services etc.). Owners of Huawei devices that have Petal Search pre-installed on their smartphones, as well as users of Android and iOS devices, are a large user resource and a wide range of potential customers. So Petal Search is a great tool for promoting an advertiser's creatives.
What Targeting Settings are Available in Huawei?
— Huawei Ads supports all popular attribution tracking systems, including AppsFlyer, Adjust, Sizmek and others. Huawei offers fairly standard user targeting settings by location, language, gender, age, interest in apps, device, and network. It is possible to customize by app status. For example, if the campaign strategy is to increase the number of downloads, ads can be shown to users who have not yet downloaded the app. For repeat engagement, there's customization by retargeting parameters. There are also user behavior tags and a Smart extension feature based on "look-a-like" targeting technology, in which the system searches for users whose demographics and interests are similar to your current audience attributes. Huawei Ads provides targeting templates that you can use, but our agency Mobio Group prefers the flexibility of targeting ad campaigns. Based on attribution analysis data, we "manually" adjust settings to optimize our targets.
Can Advertisers Place their Product Directly on Huawei Ads?
— It can. However, even with a permit to work in the advertising industry and having passed the stage of achieving minimum performance indicators to confirm partnership with Huawei, an advertiser who is not a specialist in the advertising industry will not be able to react quickly and competently to the dynamics of his advertising campaign, analyzing data in time and adjusting the line of behavior depending on the market response. In my opinion, it is advantages for the advertiser to concentrate on the quality of the product and not to "disperse" resources by entrusting promotion to a professional team.
If you want to try promoting your app with Huawei Ads contact us. We will be happy to help.