Top 10 Food&Drinks Features | Mobio Group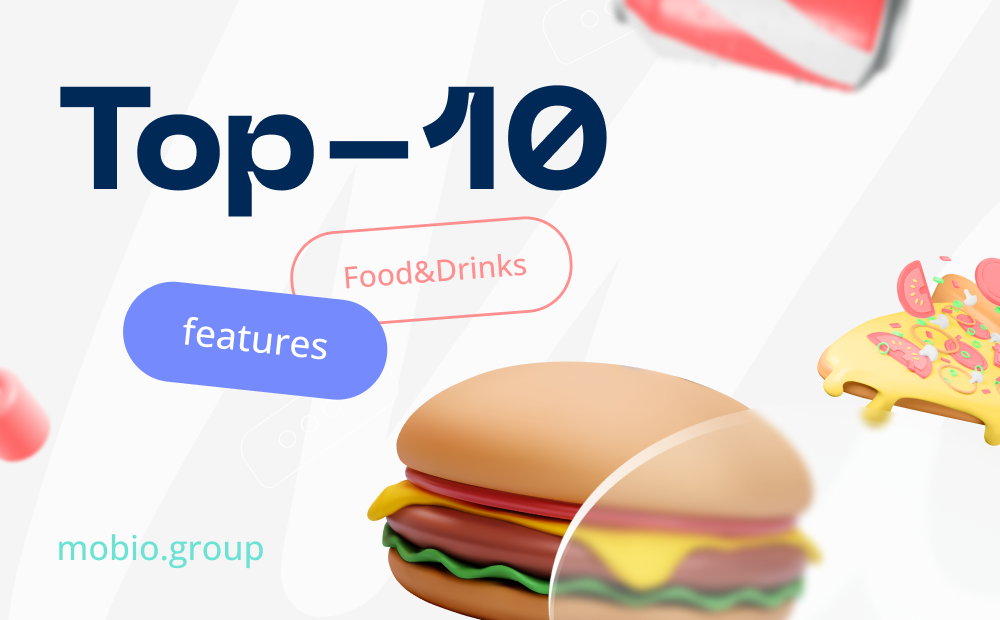 Let's say you have a restaurant (or a chain of restaurants, or a small kiosk). And you cook vegetarian dishes (or fish, or fast food). And you have a mobile app for ordering and delivering your products. And you even have customers (either 5,000 or 30). But at some point you will face the situation where you have many different types of users who downloaded your app and have already ordered food from you. You may be wondering, "What am I doing wrong? And my price is average for the market, and the food is of high quality, and the app works quickly, without lagging. What's wrong?" Here's a secret. Today, the food&drink section sells not so much the product itself, but the service. Accept the fact that your product isn't too unique and the competition is strong. Unless, of course, you're offering a dish of fugu fish or an ayahuasca liana drink. It's not the price of the product that matters, but convenience, comfort and interest.
To hook the customer with something special, something that stands out and unique — that's the task of marketing today. Mobio Group share some ideas that will help you and your business to fight decently on the competitive field for hungry consumers.
Top 10 Must-haves Features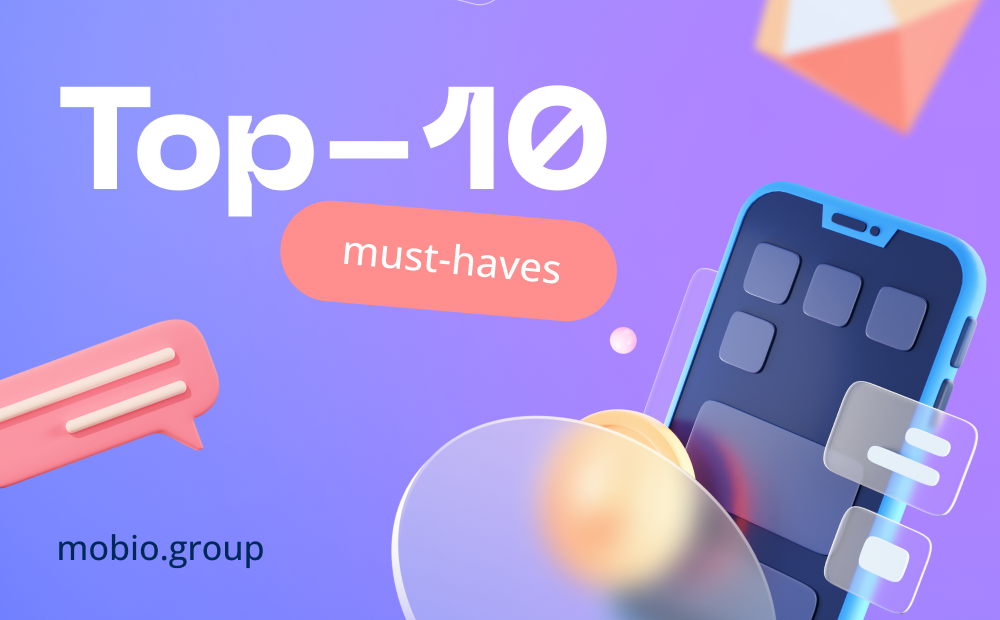 — Ease of Ordering
Forming an order doesn't have to be multi-step and confusing. Create an opportunity for the user to order quickly, "on the go". Allow customers to use the "reorder" or "select from history" feature.
— Free Bonuses
Encourage the customer to return. Free drink on the next order, free dessert on a check above the marked amount. Proper use of "free" incentives brings quite tangible results.
— Orientation in Time and Audience
Push notifications, whatever they are about, should clearly fall within the time frame and the right range of users. Reminding students on a Friday night or offering an invigorating coffee and a light breakfast on Monday morning is a fail-safe strategy.
— Create Excitement and Urgency
Send your loyal customers push notifications with limited time or quantity offers. Make the user feel like they need to order without hesitation in order to get the goodies or bonuses.
— Loyalty Programs
Depending on the demographics of your customer base, run a rewards system such as points, bonuses, coupons, then test and analyze. If the average order check in your app is small, run a system of rewards for the frequency of in-app actions. If the cost of the product is higher than average, it's better to use an accumulative points system. Visualize the benefit accrual icon, make it interactive and intuitive.
— Referral Schemes
Encourage the buyer to involve his friends, acquaintances and relatives for a fee. You will have both a satisfied user with preferences and a new customer received at a low price. Killing two birds with one stone is a profitable strategy.
— Promotions and Discounts
There are many methods and options. Try, change, analyze. Remember, discounts are better to apply not when you have a "high season". During this period, the buyer will pay the full price. Help with discounts "sagging" areas of the business. For example, if you don't have the right number of orders in the middle of the day, offer free lunch delivery. Segment your customer base. Offer a discount to students for a "quick breakfast." Encourage older users with a discount to buy a fresh salad. Run a promotion for users with children.
— Themed Interactions
Think of the holiday as an event that draws the attention of your customers. Whatever it is, you can create a promotion around it. New Year's Eve, Easter, and Halloween are great occasions for user contact. Creating themed menus and special gifts would also help engaging customers.
— Affiliate Programs
Look for mutually beneficial partners for more user engagement. Plan and promote reciprocal discounts and bonuses on your sites and partner platforms. The entertainment industry is great for this purpose. For example, when buying tickets to a rock concert, a user gets a discount on certain types of your products and vice versa. This way you will cover a wider range of potential customers.
— Feedback
Involve the user in the contact, let him feel his own importance. Show that you care about your customers by interacting with them. Ask for feedback, feedback on the app's performance, or feedback on a promotion. Raise your ratings in this way. Always leave a note field in the order form where you can leave important information and wishes. This helps to avoid unpleasant situations. For example, when a dish contains a product which is unacceptable to the client due to allergies or diet.
Top 10 Optional Features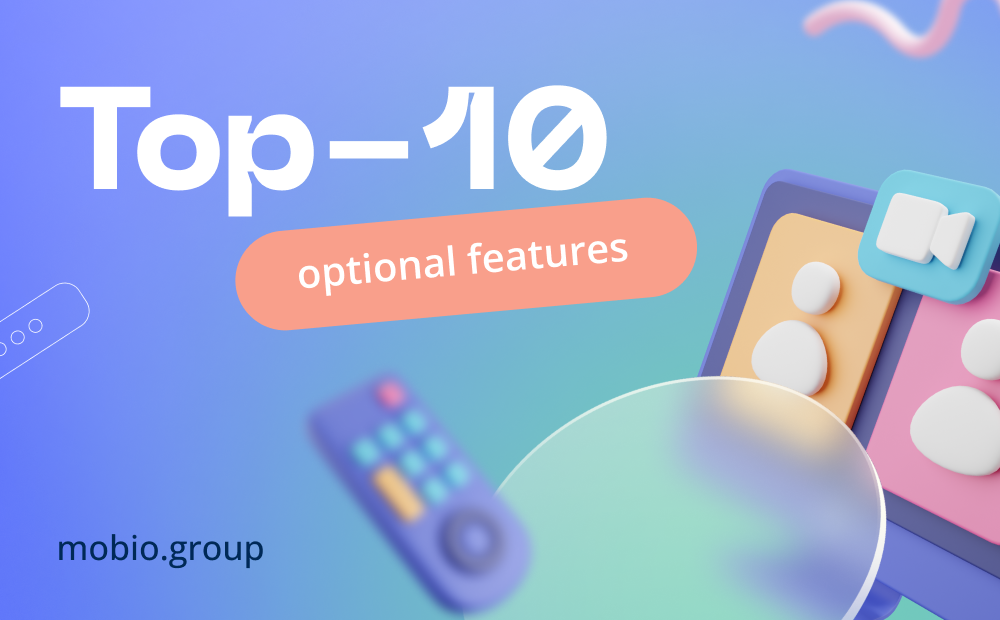 — Chat or chatbot
Both types of communication with the user are good. And each individually fulfills its purpose. When promoting for customer contact, a bot is handy for answering frequently asked questions if your product is not specific. With an exclusive menu of food and drinks, it's better to focus on the chat.
— Microinfluencers
After researching your audience properly, engage recognized experts, influencers and personalities who have a certain status and weight in the eyes of your users to show interest in your brand. People trust their idols.
— Business animation
Users are more likely to respond if they know they're being handled by real people. Post videos of your employees in action doing their best to feed your customers delicious food.
— Charity
Contribute to charities by letting your users know about it. They'll feel good about being involved in good causes. Publicize, for example, that 1% of the cost of each order will be donated to an animal shelter. You could even choose a sponsored pet and keep track of its fate. The involvement of a certain circle of users will be ensured.
— Gifts
Give your customers the opportunity to make someone "happy". Order a dessert for your favorite grandma or a mug of coffee for your friend. Just prepare a few templates of themed cards for the order, for example, "I'm thinking of you", "Have a good day."
— Nutritional value
Based on your capabilities, provide customers with information about your food and beverages. Data such as calories, cholesterol and fats are important to a certain range of users.
— Own Recipe
Allow your customers to create by engaging dish or beverage customizations. Limit the unchanging base of the dish by allowing you to add or change ingredients according to their taste and preference.
— Complex menus
Offer large elaborate complexes for different scenarios. Serving offices is a great option. Convince the customer that fed and healthy employees are an investment in the business. You'll compensate yourself for a good discount with a wide available audience.Promote set menus for family dinners or parties, convincing the customer to enjoy socializing rather than cooking. Offer complexes for family or out-of-town occasions, from breakfast to dinner.
— Use Surplus
By combining the day's unused leftovers, you can prepare "meals of the day," offering users the night's off-the-menu meal for a nominal price. Customer interest will be retained by constant novelty. It will also help promote you as environmentalists. (Chinese "RePizzas").
— Contests and raffles
Make it up, engage and interest the user, notify the user of awards, have contests, and announce the winners ceremoniously. Break the notion that the food&drink app is only for boring food ordering.
Top 10 Unusual Features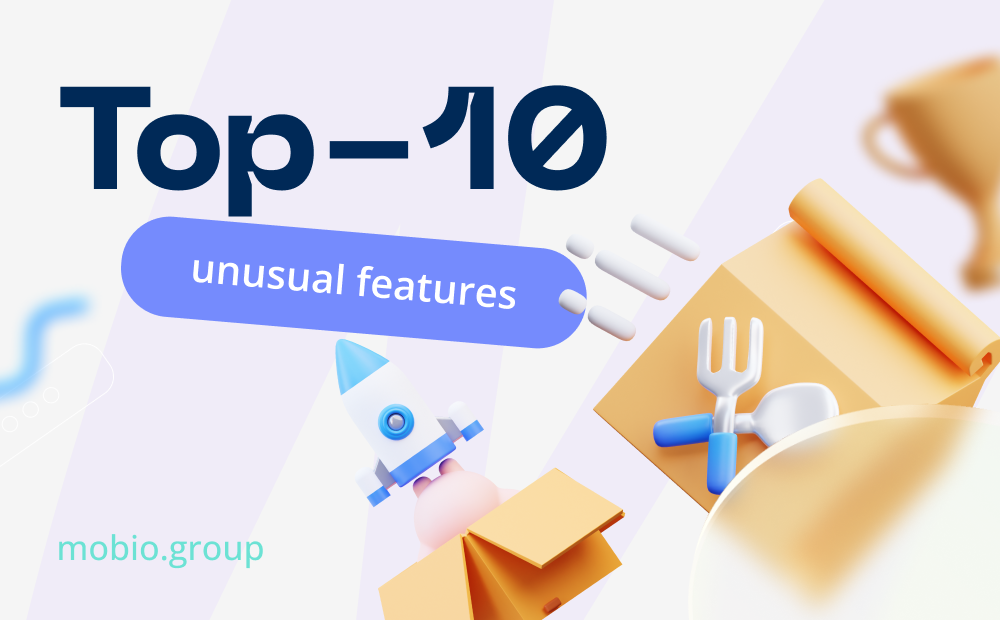 — Voice ordering
Ordering food and drinks with voice is quite a promising development. The functionality will obviously be limited, but this offer will occupy its niche.
— Theatricalization
Invite users to take part in performances. Chick-Fil-A uses its app to encourage its customers to come to the restaurant once a year on "Cow Appreciation Day" dressed as a cow in exchange for a free meal and gifts. This day becomes traditionally the busiest because of the high volume of customers.
— Large Reward
Any drawing for a large or extravagant prize that is affordable to your budget will attract users. A car, a trip to California, an internship with a famous chef, a visit to the largest observatory — make it up and entice. Display your restaurant's certificate for a large sum as a win on apps like Flash Rewards, in which the user receives bonuses for completing various shopping offers and for playing games. For example, DoorDash raffles off $500 among Flash Rewards participants.
— Gamification
A very cool trick to attract, engage and retain your users. You can develop a mobile themed game and reward it with bonuses and discounts available only to members. The Taco Bell restaurant chain offers a piece of the puzzle for ordering its products online, followed by a reward for completing the whole puzzle. Interactive quizzes are also in demand. Entertain your customers, awaken excitement and a sense of competition in them, extend the average time of stay in the application for each visitor.
— Robot chefs
Creativity can attract its share of users. At least that's what French startup Ekim is counting on, advertising its pizzas made without human involvement. Doesn't catch on? But you've already learned about the Ekim brand. That's the goal of marketing.
— Edible packaging
Positioning yourself among the environmentalists is a good way to draw attention to your brand. Indonesian startup Evoware promotes eco-friendly raw materials as a replacement for plastic. Evoware's edible packaging contains fiber, vitamins and minerals. This innovative is used by Belgian gourmet waffle maker Bruxelwaffle. (And you've met two other brands).
— Delivery by drones or bots
Chicago-based drone delivery company Valqari is already developing mailboxes that can accept everything from retail parcels to restaurant meals. The top of the mailbox acts as a landing pad, and the drone activates a sliding door into the space where packages can be placed.
— AR
One of the latest trending technologies. Augmented reality in food apps gives users a glimpse of the near-realistic shape of real food by showing three-dimensional images of food. Project Nourished develops AR and combines it with food to give users a virtual reality gastronomic experience. The goal is to trick the senses by imitating, altering or enhancing the texture of certain foods. Frankly, we didn't appreciate the usefulness of this development in terms of food&drink, but after all, this is just the beginning.
— Virtual Dinner Club
The offering found its fans during the pandemic. While under forced quarantine, people were nostalgic for the atmosphere of belonging. Refectory Restaurant in Columbus, Ohio, has a virtual music dinner series in which they broadcast a live performance on their Facebook page exclusively to viewers who booked online and attended the online concert.
Mobile marketing agency Mobio Group. Creative mobile marketing team. We carefully study all aspects of your business, we involve all available (and unavaliable) ways to realize your goals. We support, help, advise, guide. We develop, analyze, calculate, test. We enjoy the results together with you.