6 best Methods of User Retention in Mobile Games | Mobio Group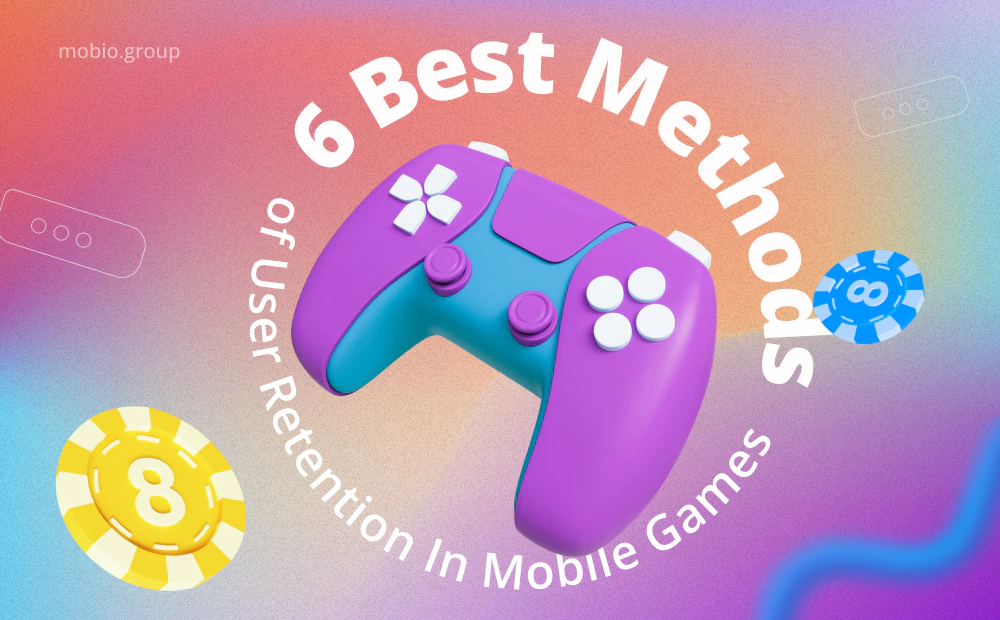 Do you remember the game "Snake" on Nokia? It was not the first mobile game, but it is considered the first successful game on the phone. After its success, all manufacturers began to pre-install games in their phones.
With the advent of the App Store and Google Play, mobile games have become not just entertainment, but a huge industry. According to statistics from 42 Matters, by the end ofSeptember 2022, the Play Store had almost 498,000 games downloaded, and the App Store had more than 215,000. In such a competitive environment, attracting users is difficult, but retaining them is even more problematic. If a game is not engaging enough, too complicated or too easy, the user immediately deletes it and looks for another one. Even if the game is interesting, the player can get distracted, close it and forget about it forever.
That's why developers and marketers place a lot of emphasis on long-term player engagement and retention. The Mobio Group team prepared for you a selection of the most effective methods in our opinion.
1. Push Notifications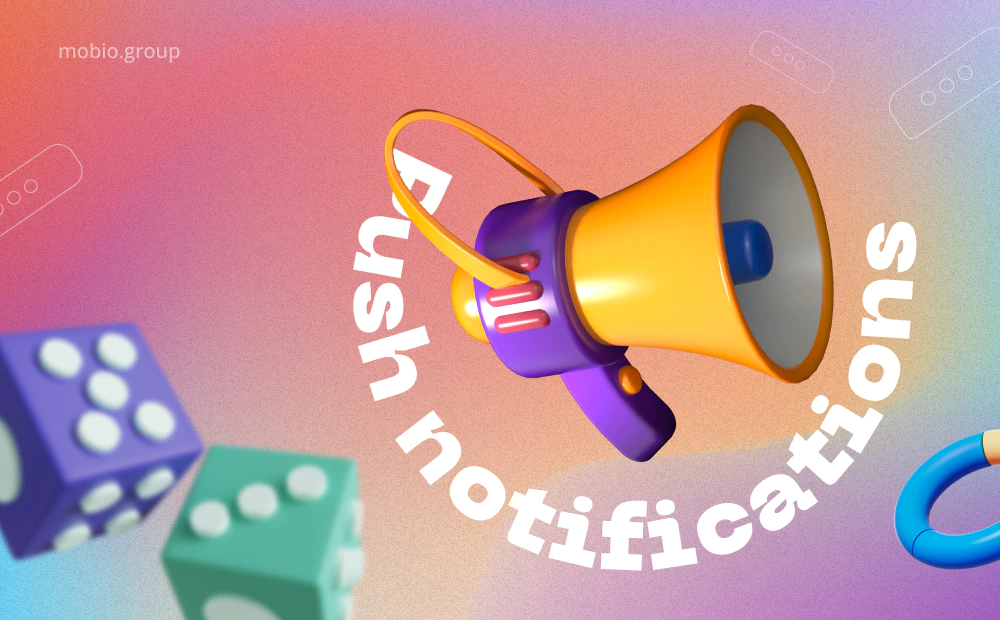 Push notifications are the tool you should look at first when you're thinking about player engagement and retention. These are short messages that the user will receive on their device even when the app is closed. You can let the player know about new events in the game, unlocked levels, give in-game bonuses, invite them to play with friends, etc. And it's one of the best ways to bring back users who haven't logged into the game in a while.
The main thing is not to turn into spammers, but to unobtrusively attract attention, arouse curiosity and be helpful. Include humor or a challenge in your messages, limited-time offers show great results.
2. Chatbots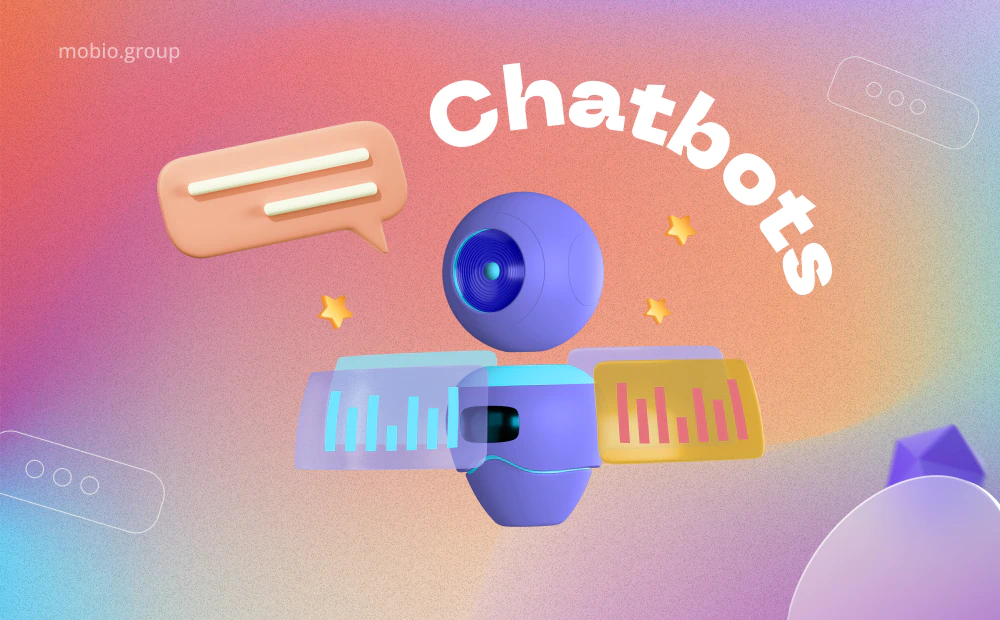 Recently, we've seen a strong adoption of chatbots in apps, including mobile games. The main direction of their use is player support. Chatbots provide support to players around the clock, respond immediately, support different languages, and are much cheaper than a human team. A user simply tells the chatbot about a problem and the bot starts an automated process to fix the problem or gives answers to the most common user questions (chatbot FAQ).

Besides, chatbots can record all conversations and collect important data from players which can be used for marketing, audience segmentation, pain points detection and, as a result, getting a deeper understanding of their users and their needs.
3. Referral Program
A referral program with rewards not only increases the number of your players, but also helps retain users in the long run. The more friends a user invites, the more fun they will have competing against each other or teaming up against other players and then, in real life, discussing game strategies and sharing their experiences.
4. Social Elements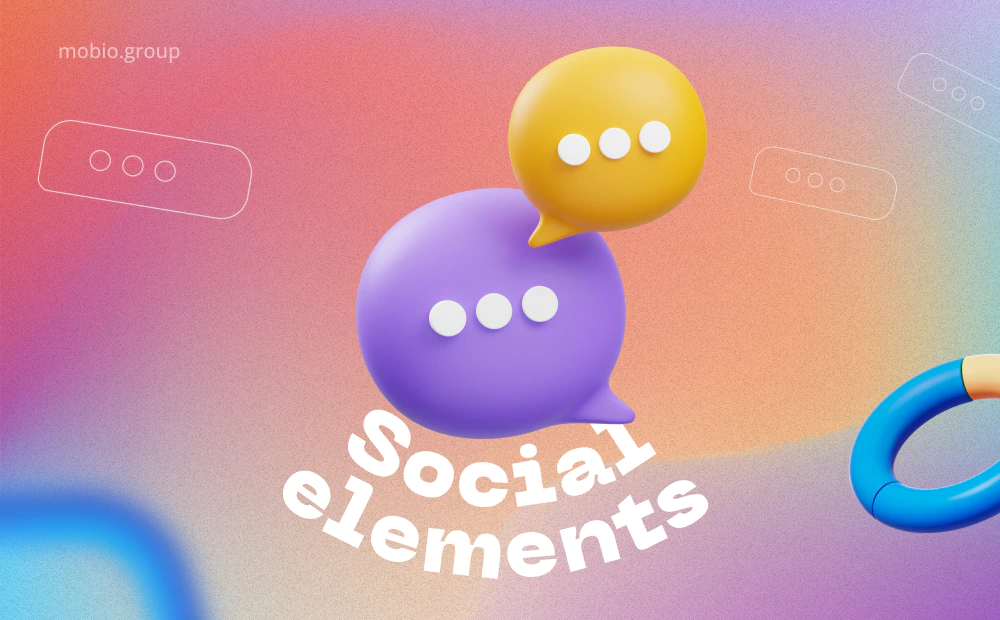 People like it when they can brag about their progress, challenge their friends, and feel part of some kind of community. And we at Mobio Group, through helping companies implement social elements, have noticed that player engagement and retention increases 2 to 2.5 times after that. Social elements are a set of interactive features reminiscent of social networks that create an in-game community. What we refer to them:
· Activity feeds
Help users follow the progress of other players, view the actions of friends in the game.
· In-game chats
A platform for communication between users during the game. Here they can ask each other questions, share their experiences in the game, ask for life or in-game items. Also, chat rooms save them from having to switch between applications to send a message to their friends.
· Guilds and Clans
Help players unite by interests, game levels, ages, countries, etc. Within a guild, you can share in-game items, develop strategies, and achieve common goals. It's also a great way to make new friends.
After joining a guild, the player has a sense of belonging. For the sake of the success of his guild he enters the game more often to take part in events.
5. Social Media
Social media is a great way to connect with your audience and build community. In your accounts you can answer questions and comments from users, ask for feedback, announce new features in the game, hold contests and draws for prizes. For example, the official Angry Birds Facebook page holds contests and publishes promotional materials.
Another option to use social networks is to integrate them with your app. It's an easy way for users to share achievements and records in their accounts, which creates additional motivation. And for you, it's a great channel to promote your game.
6. In-game Events
Bats and pumpkins on Halloween, Santa Claus as a playable character on Christmas Eve, or Easter eggs and bunnies are classic elements of in-game holiday events. During these time-limited events, you can add themed items, quests, levels, and characters to the game. You don't have to dedicate events only to commonly known holidays. You can connect them with some important in-game phenomena. The main thing is that players understand the essence and enjoy the added content.
Who is Your Player?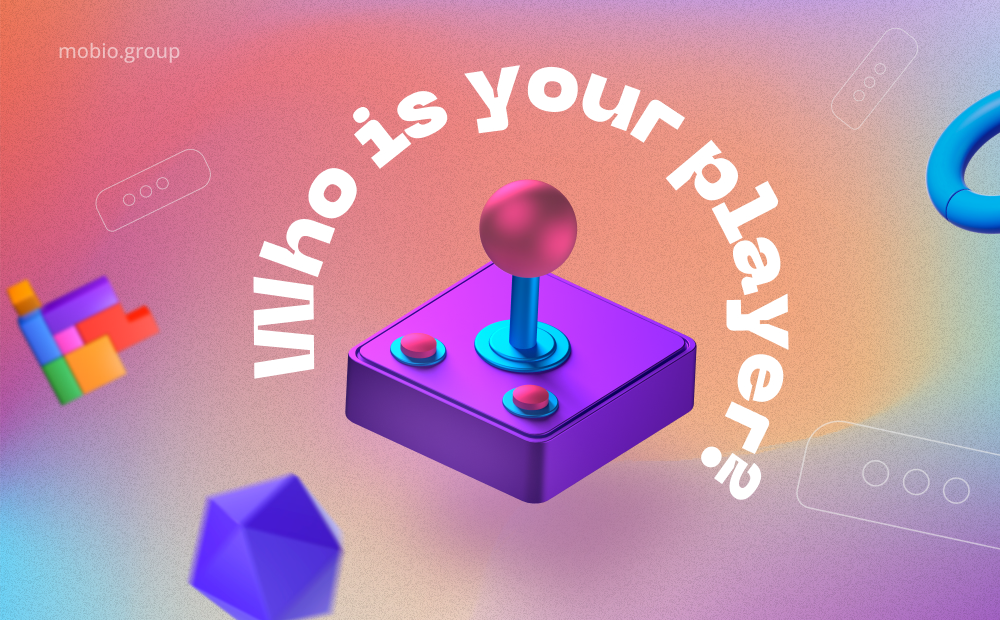 In order to choose the right engagement methods, you need to identify the types of players that dominate your game. According to Richard Alan Bartle's classification, there are the following types of players:
1. Accumulators
Wealth, power and status are important to them and are earned through the accumulation of gaming goods and resources. Get great pleasure from receiving various awards, cups and badges.
2. Explorers
They like to explore the possibilities of the game, pass the quests, follow the storyline. They like frequent updates to the game, introducing new game mechanics, adding game content.
3. Killers
They like to feel superiority over other players, so they like tournaments, competitions and rankings. By the way, this is the most monetizable type of players — they are willing to pay to kill, win and dominate.
4. Socializers
They like to communicate with other players and strive to be popular. Chat rooms, contests and communities are important for their involvement. Socializers are poorly monetized, but help to attract new users to the game.
You have many methods at your disposal to engage your users. The challenge is to find the right balance and engage your players without boring them or annoying them.
Speaking of "Snake", if you haven't played it or want to get nostalgic, you can download its remake with pixelated images like on old displays and monophonic sound. Just sign up for our newsletter first!
The Mobio Group team promotes mobile games all over the world.
We have a suggestion for those who have read this article and want to increase the number of users. Contact us newbiz@mobiogroup.com and we'll tell you more.