Copyright. Part 2 | Mobio Group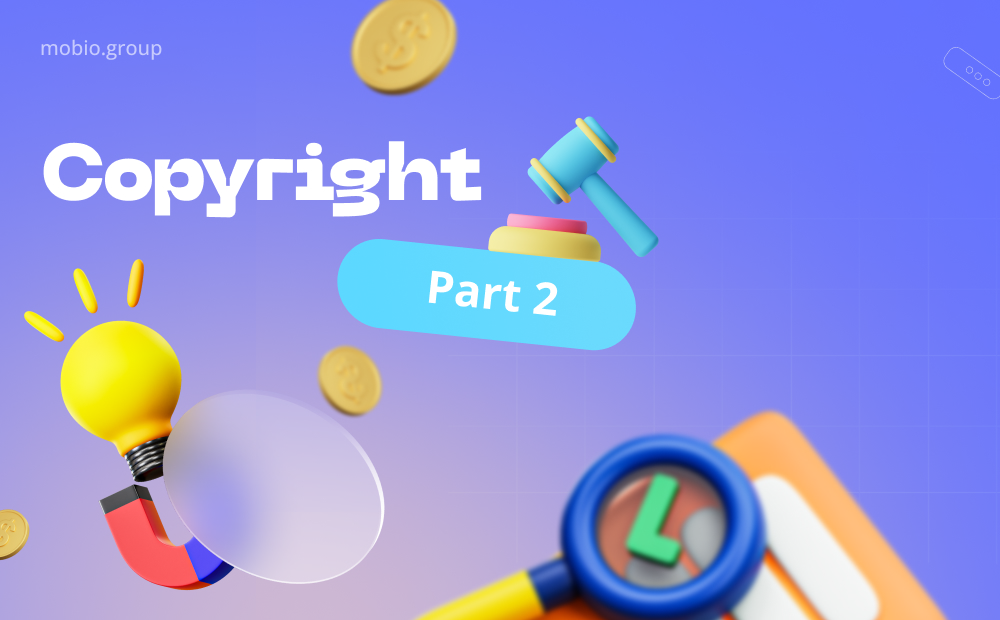 — Are you ready kids?

— Aye Aye Captain!

— I can't hear you

— Aye Aye Captain!

— Whoooo, who lives…
Any contact? Most of us at a subconscious level immediately had an image of the character (hint for some of you — SpongeBob), and the unpretentious song will still roll around in your head for a while. Creating a memorable creative, accurate selection of audio and video is the foundation of successful advertising. Thanks to modern technology, the choice of appropriate material is huge. However, understanding which sources or resources on the Internet can be used without restrictions or only under certain conditions is necessary.
Music Tracks
There are a huge number of sites where you can freely listen to audio tracks or download them for free.
But the situation changes if you intend to use this music for profit (such as commercial purposes, including advertising). In this case, you are allowed to use it freely without licensing only if:
● It is folklore (e.g., Old Molly Hare in US, Sweet Nightingale in UK, or Slavic folk music).
● Public domain: works that are recognized as such (for example, "Mary Had A Little Lamb") or classical music.
In practice, it is virtually impossible to use public domain music for free because of the notion of related rights. This means that the artist (or recording studio) owns the rights to the music recording. For example, "Storm" (Summer) by Antonio Vivaldi is a classic that is quite often used in commercials (Renault's "Race of parts" commercial). Despite the fact that the composition itself is in the public domain, any performance of the work will be protected by the Digital Millennium Copyright Act DMCA (see our article about the law and licenses).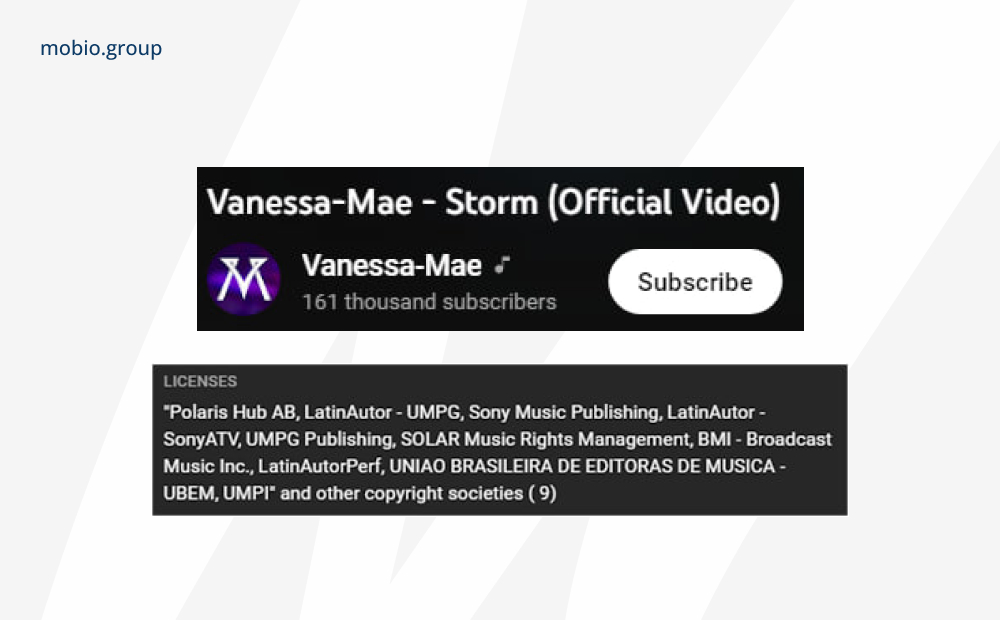 Besides, you always have to take into account the differences in the laws of different countries. In the US, copyright protection covers virtually every sound recording until at least 2067.
Music Libraries
Sometimes, composers write music specifically for a particular commercial. Often, companies arrange to use popular music tracks directly with the copyright holder.For example, the track Mutant Brain in a funny KENZO World commercial. But not all advertising budgets can sustain the purchase of music that is worth as much as Boeing. That's why many ad platforms have extensive music libraries of their own.
Facebook, Instagram and other Meta apps — the Sound Collection music database consists of full tracks from famous composers and songwriters, as well as sound effects, noises and instrumental tracks.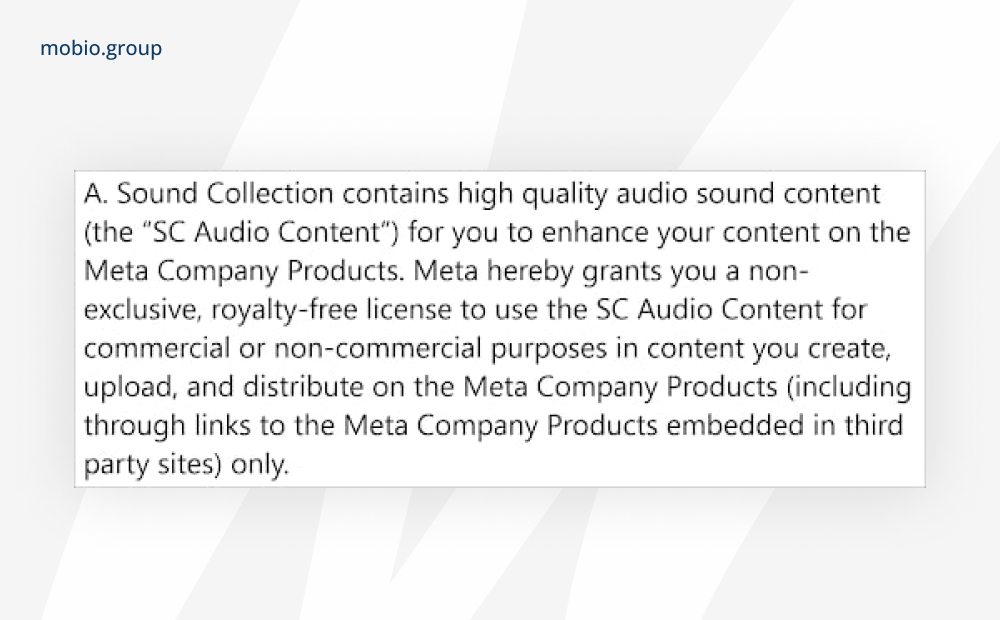 TikTok contains the music database within its built-in library You can also find popular TikTok songs from the leading music streaming provider Spotify.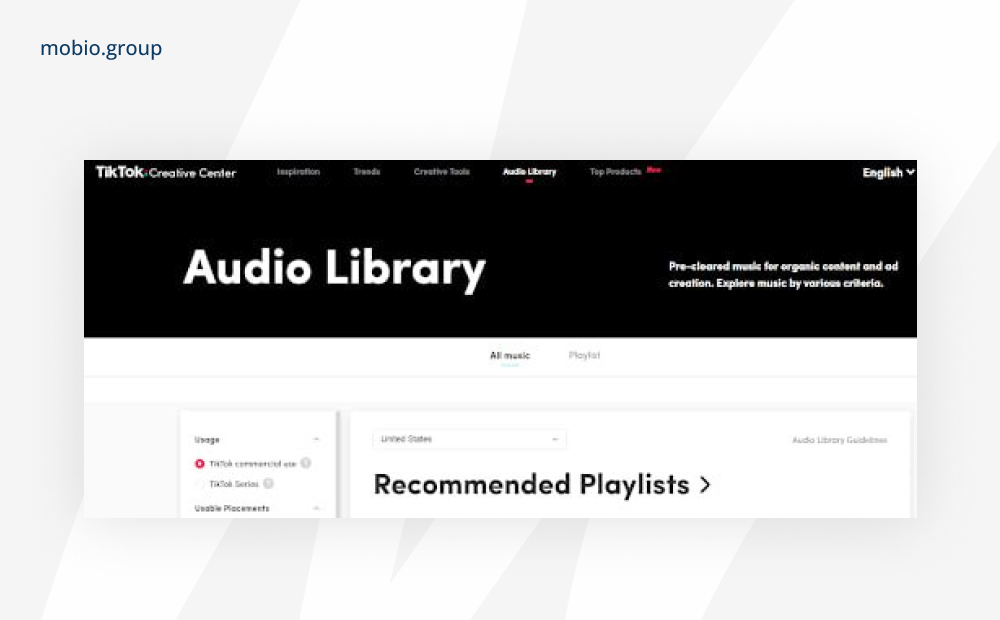 YouTube — the music database with free tracks and sound effects. In the YouTube photo library, tracks have labeled license conditions. When uploading third-party audio, Google's Content ID system makes it easy to identify and manage copyrighted content on YouTube. For the first half of 2022 content ID collected 757.9 million requests to remove content due to copyright infringement. Incidentally, they monetized 90% of Content ID requests. It means that rights holders chose to keep videos online but demand revenue from them.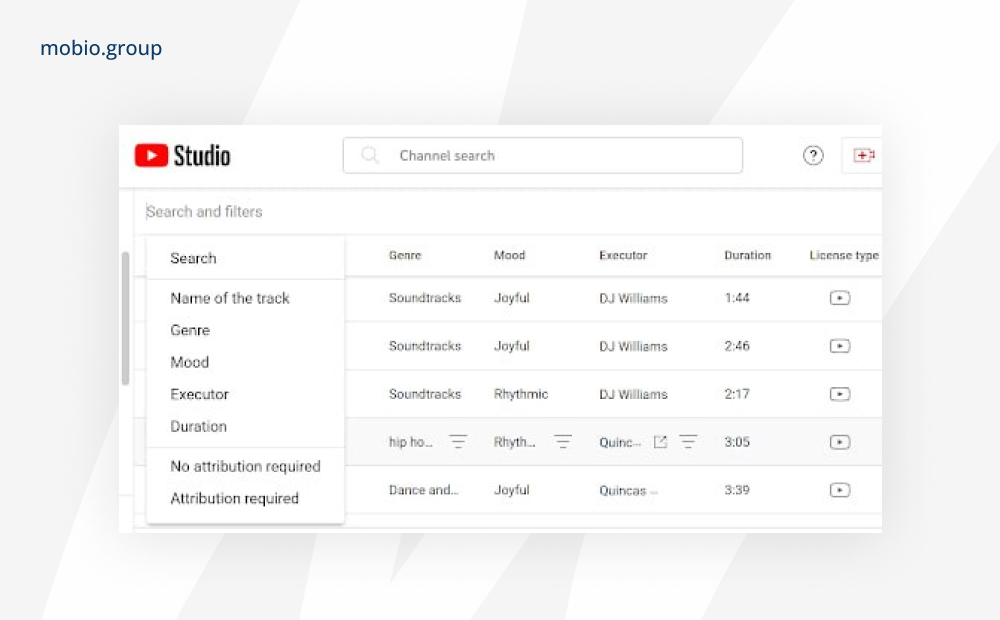 Stock Music
Stock music is available in paid, free, and mixed options.
Free stock music is mostly under the Creative Commons CC0 or CC BY license.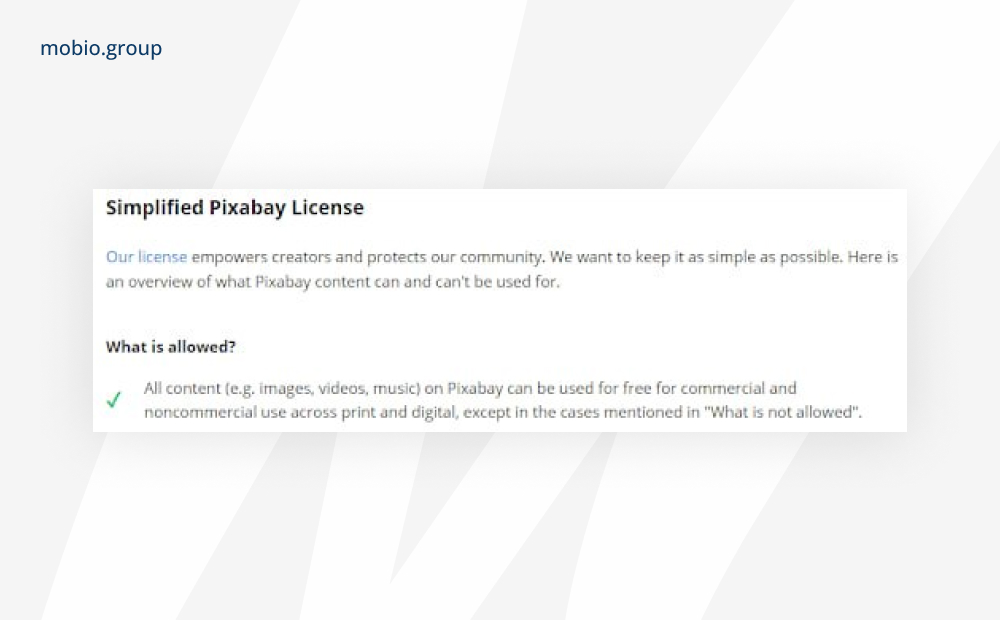 Paid stock music has a much larger range of content and, accordingly, a higher quality. These sites provide tracks mainly under Royalty-Free license (the buyer pays only once when downloading) by standard or extended subscription.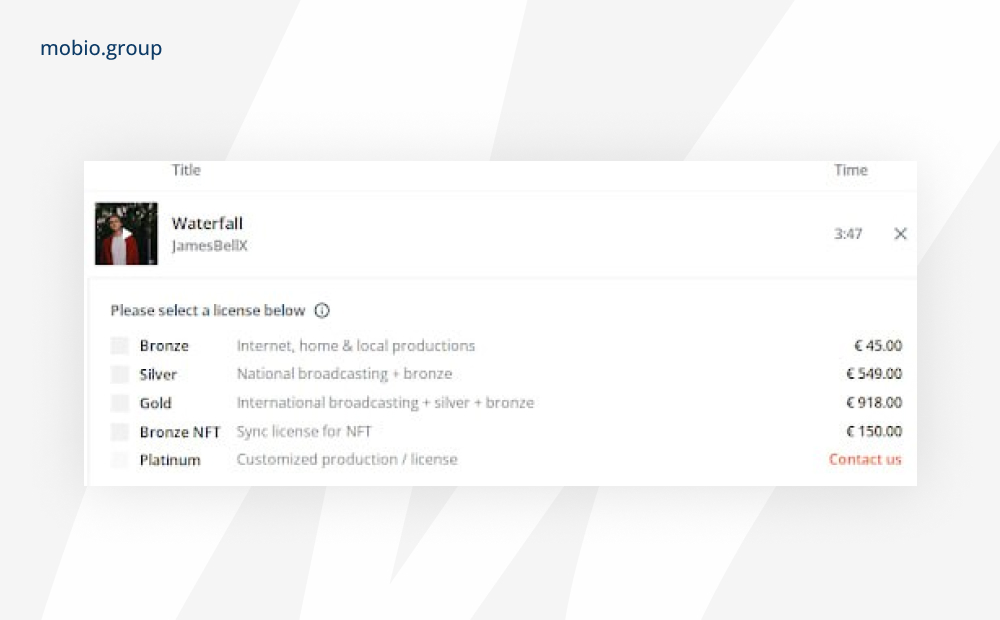 The main stock music sites are:
Shutterstock
iStock
Dreamstime
Depositphotos
Free Music Archive
Jamendo
The General Series 6000 Sound Effects Library, etc.
Images
Like everything published on the Internet, copyright protects images under the DMCA. The Creative Commons group of free licenses and paid licenses govern the use of images. The rules for using the content are the same. Images under the CC0 license can be freely downloaded, used without attribution, and utilized according to your preferences. Images under other licenses necessitate adherence to an agreement, which is automatically established upon content download or subscription.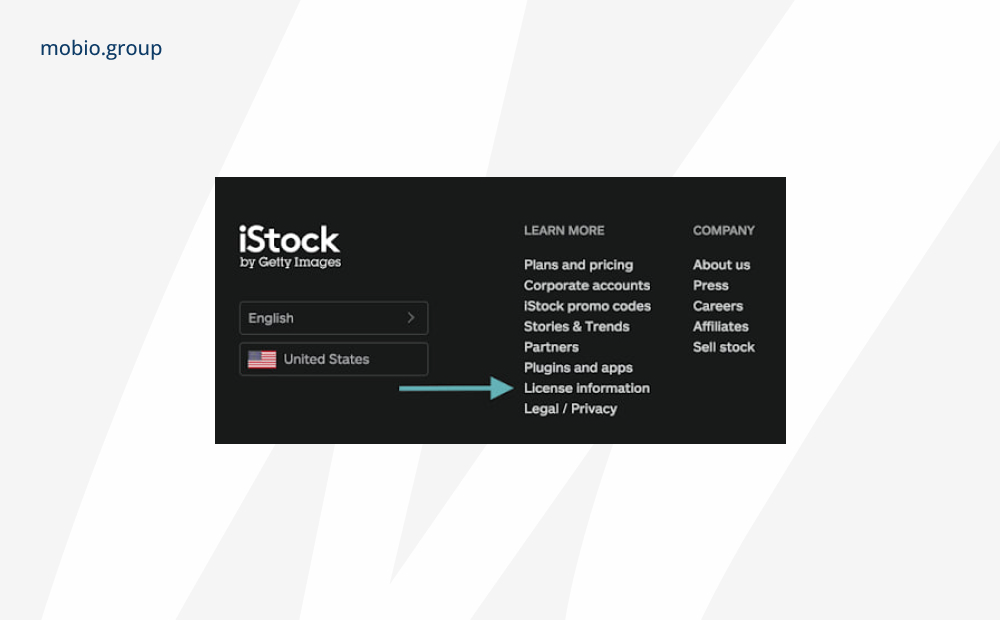 The agreement also outlines non-licensing restrictions, including the following:
You may not make it appear that the people or brands in the photo endorse your product.
When using photos of people, it's important to exercise special care. For example, Pixabay stipulates in its terms of service that content with identifiable people may be subject to additional copyrights. "Pixabay does not represent or warrant that such licenses have been obtained, and expressly disclaims any liability in this regard". In addition, commercial use usually requires the consent of the party concerned. However, consent requirements vary from country to country.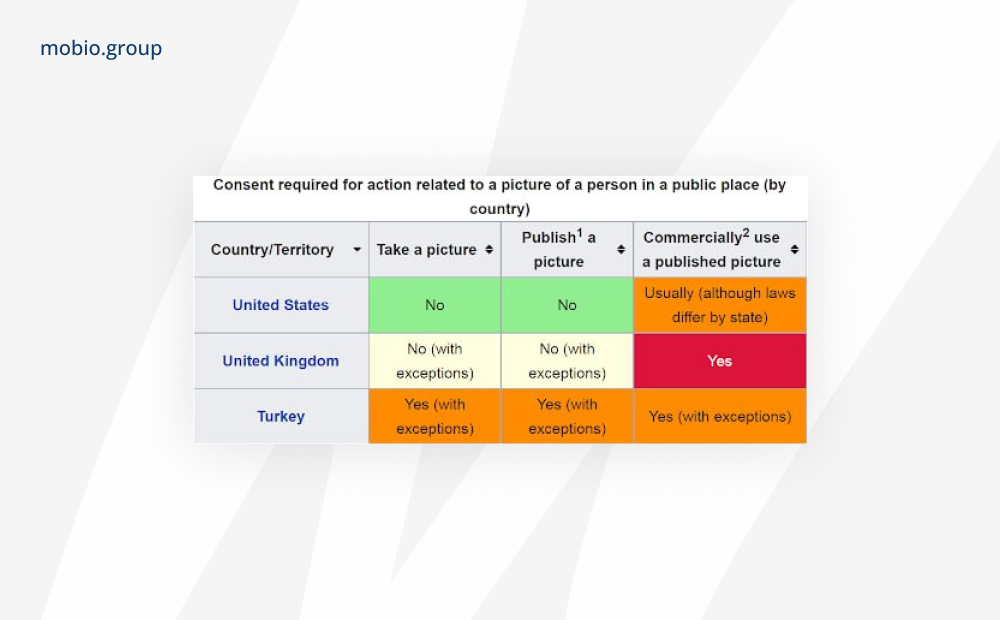 The main stock image sites are:
Shutterstock
Getty Images
iStock
Adobe Stock
Depositphotos
Photocase
Pixabay, Pexels
Flickr
Unsplash
Burst
FreeStockImages, etc.
Downloading images from free stock sites does not guarantee the legitimacy of their use and, therefore, does not exempt you from liability. Even Wikipedia, when it publishes a list of publicly available image resources, points out the necessary verification of copyright status. There are several ways to check:
● Use Google tools in the images section of Commercial & other licenses / Creative Commons license (see the previous article for more details).
● Use a specialized service TinEye, which allows you to do reverse image search. If there is a photostock in the search results, you can follow the link and find out the terms of distribution of the picture.
Generated Images
Neural networks generate images that, at a glance, are difficult to distinguish from the work of an artist. Unless, of course, we take into account the mishaps with the image of hands (see our series of articles about AI). There is still no unified and unambiguous solution to the copyright issue for these images. Photobanks haven't faced any court cases over copyright for the generated images. However to avoid possible loss of reputation, many platforms (Getty Images, Newgrounds, PurplePort, FurAffinity and others) have banned the placement and sale of neural network generated images on their site.
When using self-generated images for promotional activities, you should follow the terms of service and licensing agreements of each AI platform. Let's take a look at the main ones:
The rights to the generated images the user receives only if you use the paid rate.
When using the service for free Midjourney grants license to resources under the Creative Commons Noncommercial 4.0 Attribution International license. CC BY-NC: this license allows you to distribute, mix, adapt and use material for non-commercial purposes only and only if the source, type of license and link to its terms are specified.
Any user can view images created in the Discord chat, regardless of whether stealth mode is enabled or not.
Purchase of "Pro" tariff is obligatory for each employee of the company with gross income more than $1 million a year (subscription cost – $60/month).
DALL-E 2. Under the terms of the owner of the OpenAI neural network:
You are allowed to integrate (and therefore use commercially) these products across all technology platforms, app stores, and beyond.
The service offers several pricing models depending on the resolution of the image.
When using the generated images, it is recommended to link in any understandable way that the content was created with AI.
Stable Diffusion. Stability AI outlines the conditions in collaboration:
Open source.
Does not claim any rights to the generated images and grants users free rights to use any generated images from the model provided that the image content is not illegal or harmful to individuals.
There is an option to use a public or private repository.
The free generative networks operate under a CC0 license.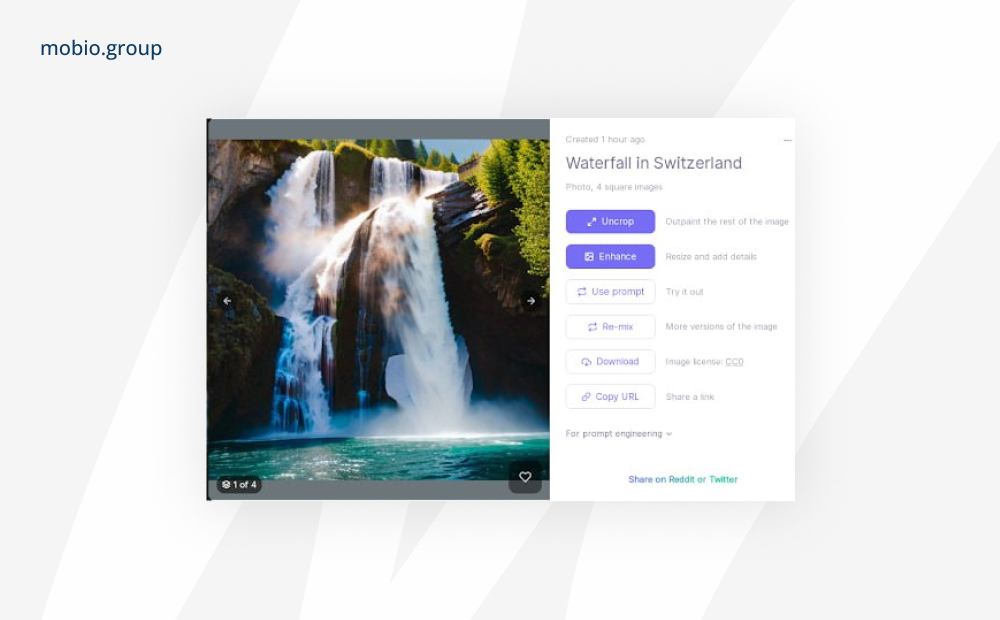 So, it is perfectly legal to generate images and use them for commercial purposes. However, there are still quite a few controversial derivative issues, which can be resolved not in favor of neural network developers and their users.
Since visual styles and compositions are currently not protected by copyright, artists have already filed several class action lawsuits against neural networks. These are mostly disputes over the ethics of ownership. Since generative models are trained on copyrighted images without the consent of the owner. Therefore, until court decisions are made, it is better to refrain from using for commercial purposes images that are replicas of works by famous artists or that imitate the signature style of the master. For example, such as these kittens, generated in the manner of Takashi Murakami: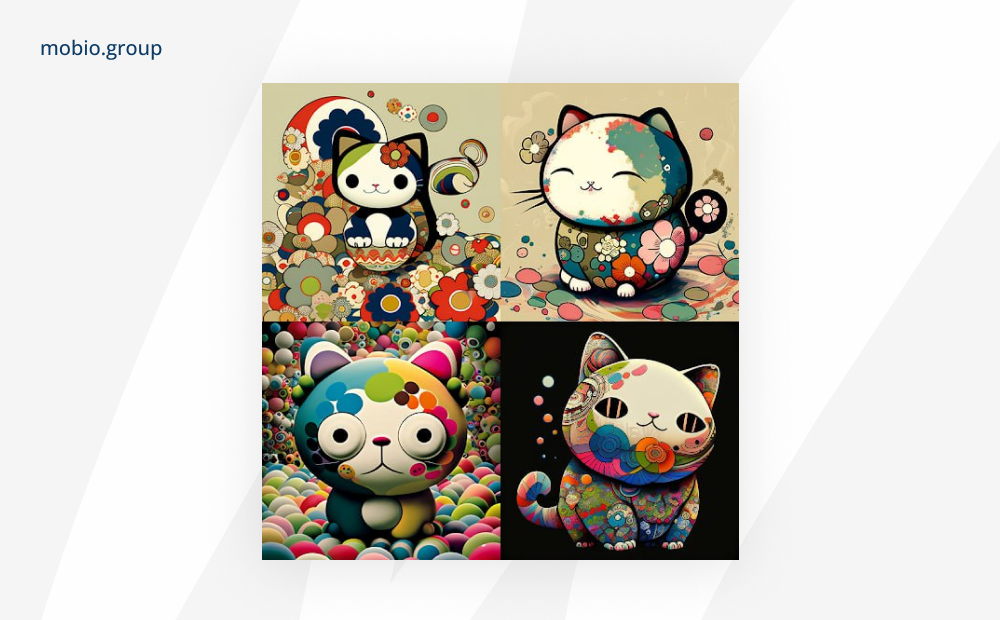 Images of known persons can be protected by identity rights if their likeness is used. The extent to which the term "likeness" applies to generated images has not yet been defined. To avoid litigation, the use of recognizable images and personas for commercial purposes is not recommended (but not directly prohibited).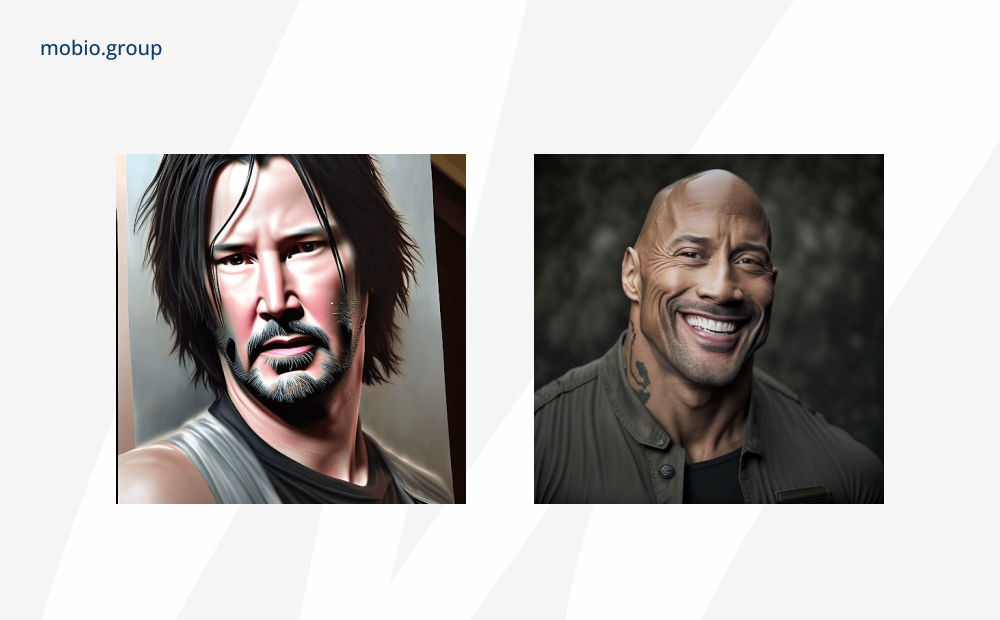 Generated image of Keanu Reeves. Generated image of Dwayne Jones. The development of laws to create a fair, transparent and predictable business environment for online platforms and their users is still a work in progress. But knowing and following the rules already in place can avoid unpleasant surprises during a marketing campaign. Mobio Group's many years of experience in advertising helps our clients save time and money and avoid serious legal consequences.