How to Choose Mobile Marketing Agency | Mobio Group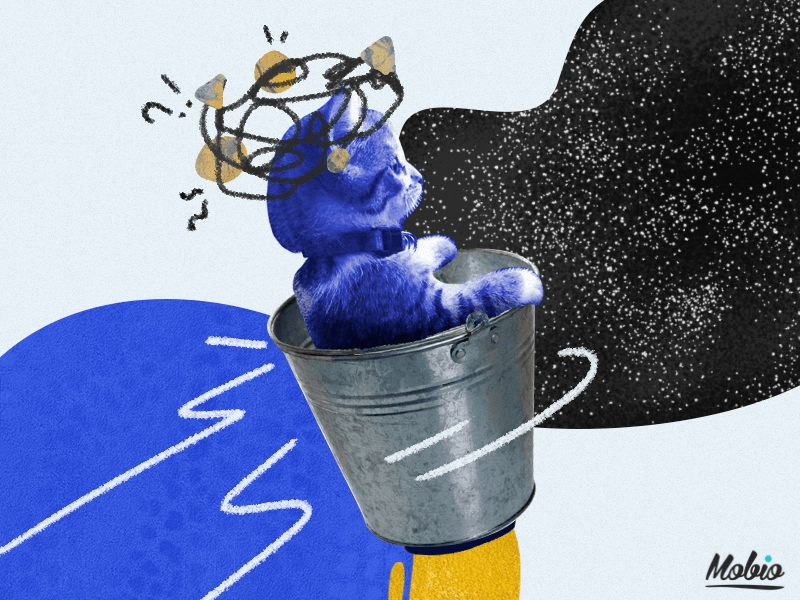 In a time of business development and the rise of more specialized agencies, businesses don't need to have an in-house marketing team to get good marketing promotion for their mobile app. It's enough to find a mobile marketing agency that you can trust with your product. In this article, Mobio Group will tell you with the help of our "guide to choosing a top mobile marketing company" how to do it step by step.
Why Should I Choose a Mobile Marketing Agency Over an In-house Marketing Team?
Every business sooner or later asks itself this question. Which format of cooperation to choose depends largely on the goal you are pursuing, as well as resources, financial model and geography of the project promotion. As one of the best mobile marketing agencies Mobio, here are some basic differences between an in-house team and a mobile marketing agency. But let's break down the answer to the facts.
Wage Costs
To demonstrate the difference in salary between an in-house marketer and the average price for an agency marketer, we ran a salary analysis for 2021 using Serpstat. Here's what data we got.
In-house team

Source: Serpstat https://serpstat.com/salary/
The chart shows that the median salary for a marketing specialist in Western countries is $1,600. However, if you want to have a Senior marketer on your staff to professionally promote your mobile app, get ready to pay about $3000 to a specialist. And since one specialist can't do it, you need to have at least 5 professionals on staff for competent promotion + advertising budgets. If you are still confused and can do the math, you need to pay about $15000 per month, not including advertising costs and taxes on employees.
Agency

Source: Serpstat https://serpstat.com/salary/
In the chart, you can see the average cost of a specialist if you choose a mobile marketing company. The maximum you can pay for a specialist in cooperation with a mobile marketing agency is $1680 per month – it's twice as cheap as keeping a Senior marketer on your own team. And you will know that the agency has a whole team of usually 10-20 specialists in your industry for the promotion channels you need. Don't forget about the fact that agency specialists already have access to analytical programs, cooperation with top app promotion platforms and you don't need to buy them separately. If you choose a mobile marketing agency be sure that they have everything needed for a professional work for that price.
Expenses for Analytical and Tracking Systems
In-house team
If you want to track your metrics yourself through, for example, Appsflyer or Adjust, be prepared to put at least $500 a month on one tracking system. What do you need to do?
Decide on a data tracking system.

Prepare the terms of reference for the installation of the SDK analytics system for developers.

Prepare a map of events to be partitioned in the application.

Deploy the analytics in the application.

Test data collection.
The cost consists of the cost of the service data tracking (if you choose a paid service), the cost of programmers to implement an analytics system and services of an analyst who will perform items 2 and 3.
Agency
On the other hand, if you choose the best mobile marketing agency, be sure it has all sorts of analytics and tracking, anti-fraud systems in order to qualitatively track data and adjust your marketing strategy.
Level of Expertise
In-house team
If you have more than one mobile app in different verticals and for different GEO, your internal team must have a high level of expertise in each industry. They should constantly monitor trends and try different approaches, but if the team is small, there is no way to ask for advice.
Agency
The agency's employees are always up-to-date on the latest trends, constantly receiving new insights, participating in profile events, and receiving training. The agency usually takes a responsible approach to selecting performance marketers, sometimes even looking for a specialist for a specific project.
Conclusion
To answer the question of why it's better: to choose the best mobile app marketing agency for promotion or an in-house team, we considered the 3 most popular factors: the cost of salaries, trackers and analytics programs and the level of expertise of specialists.
If you choose one of the best mobile app marketing agencies, you can be sure you will get a high level of expertise in your industry, you do not have to pay for tracking systems and analytical programs, and the agency specialist is 2 times cheaper (Serpstat data) than the salary of an internal specialist.
How to Pick a Marketing Agency?
You already know why you should choose a mobile marketing agency if you want to save money and get professional promotion of your mobile app.
Now let's move on to the second part of our article, where we as a mobile marketing agency Mobio Group have prepared a list of the key points that you should pay attention to choosing the best mobile marketing agency for your business.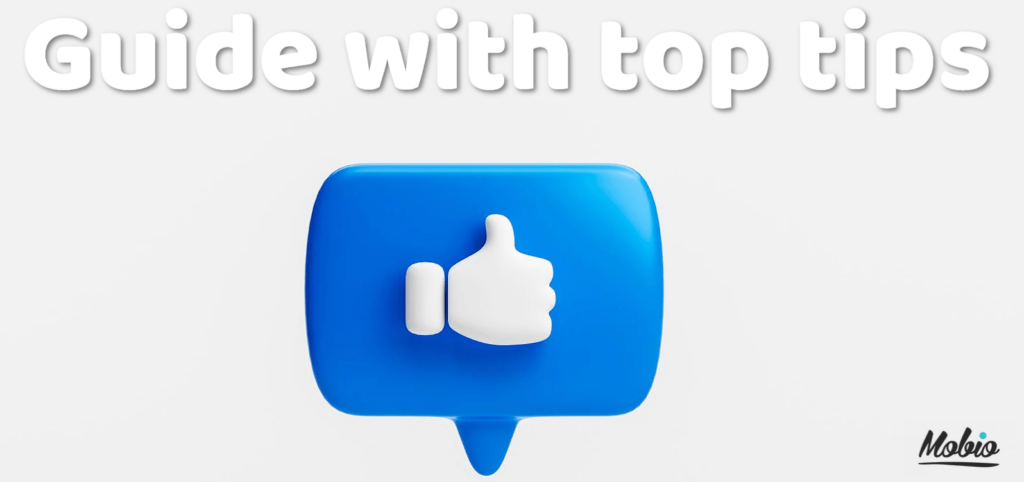 Guide to Choosing the top Mobile Marketing Agency
1. Corporate website
All cobblers go barefoot, but people engaged in development and promotion must have a website that should demonstrate the agency's experience, have a modern look and be adaptive. It is strange that an agency with a really good position in the industry will have a corporate website of three pages with a two-paragraph description of services, isn't it?
Look at the page of cases, clients the company works with. This is the first and most obvious thing to look at.
2. Portfolio, reviews, certificates
To choose a mobile marketing company you need a portfolio with examples of work and successful cases, which give a clear idea of how and what projects the agency has worked on, and what happened. Sometimes the agency has little work on its website, but you can always ask for a presentation with case studies.
Positions in various ratings, partners' certificates, profiles in social networks and quantitative characteristics, such as the total number of projects, clients and employees, also help to give a general idea about the company's experience. If this data is not available, the agency most likely has nothing to boast about.
You should also pay attention to the company's presence in the social networks LinkedIn, Facebook, Instagram, Twitter. There you can check out the life of the team and get to know the company better. By the way, if you want to know more about us, here is our Linkedin.
3. Proof of Expertise
It is not superfluous to pay attention to the internal blog of the company. High-quality, informative articles on specialized and related topics, useful for a wide range of readers, are a good sign that you are dealing with professionals who are constantly in the current information field, do not miss important changes in the industry and always have something to share with their audience.
4. Location
Clients are always faced with a choice between specialists who work primarily in the regional market and those who operate around the world.
With the latest news in the world, look at where the agency is headquartered, whether there is a photo of the office on social networks. Be Sherlock Holmes for a while 😉 In case you may not have known yet, Mobio's headquarters in the UK.
5. Reporting
Once you start work, you should receive monthly reports, with important information such as traffic changes, goals reached or number of transactions completed, and a list of work completed during that period.
Project reports allow you to compare post-performance results to those from previous periods.
Ask the agency for examples of mobile app promotion reports. And you will understand everything at once: the approach to work, the transparency of the data and the competence of the staff. At Mobio Group, we always provide our clients with transparent daily reports, present results and successes, and visualize data in dashboards.
6. KPIs
You as a business need guarantees of achieving your planned results. When you choose a mobile marketing agency, you can be sure that you will only pay money for achieving your KPI. Whether it will be CPA, CPI, CPE or any other model you decide for yourself, depending on what your mobile product needs at this stage. The most popular model is cost per action (CPA), in which you define yourself and pay only for the action performed by the user.
Plan a KPI a little higher than you want and ask the agency if they can achieve it. Agencies have many different features they use to reach your KPI. If you need to achieve the highest KPIs, this is where you come in. We will do everything possible to make your business profitable and promote your mobile app professionally and effectively.
Conclusion
Choosing the best mobile app marketing agency is a responsible decision and should begin with asking the right questions and evaluating the information you receive, which is the basis for your decision. The relationship between you and the agency must be transparent and open. The mobile app marketing agency should give you a clear understanding of how achieving your KPIs will contribute to the promotion of your mobile app.
However, arranging hours of questioning and demanding the utmost detail of all the nuances before the start of the work will be unnecessary. You, as the client, just need to get a meaningful idea about the process of working on the project and about what results should be expected in the near future.
Be sure, if you choose a responsible and professional mobile marketing company all costs will be justified, and you will definitely get new users and new opportunities for your business development!