Mobile App Conversion Rate | Mobio Group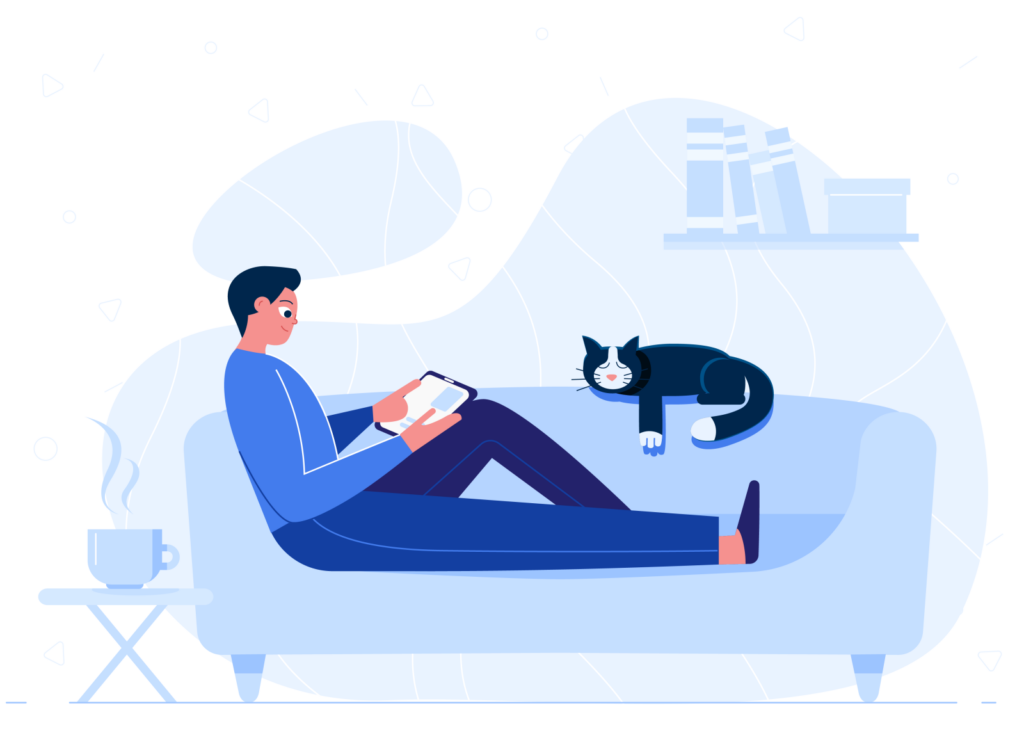 Mobile marketing has a large number of different metrics: this is the return rate, and the churn rate, and the cost of actions, and so on ad infinitum. But when we talk about attracting new users, one of the most important indicators is the conversion rate. It can change depending on what we measure with it. Mobio Group team tried to understand in practice and prepared an article for you about mobile app conversion rate, how it can be measured as accurately as possible and how it can even be improved.
What is a Conversion Rate and How is it Calculated?
In short, any user action is measured by conversion. It can be some kind of event in the application, purchase, installation — whatever. Depending on the goals of marketers and the application industry, the type of action considered a conversion can be changed. For example, to play on mobile devices, it is often enough to expand the number of installations. If your app is related to e-commerce, then instead of installing, it is better to track, for example, the user's first purchase, since an installation is generally not considered a conversion. For social networks, the user is not convertible until the publication of his first post.

Regardless of the peculiarities of different verticals, any events and actions in the application can be measured using a simple formula. The formula for calculating the conversion rate. But what is this conversion rate? And this is the rate of users who perform the target action to the total number of people who are directly involved in your campaign.

The app store conversion rate is measured as a percentage. For example, if your campaign is designed for 50,000 users, and as a result, 10,000 reach the installation of the application, then the coefficient is calculated like this: 1000/50000 = 0.02, it turns out that it is 2%.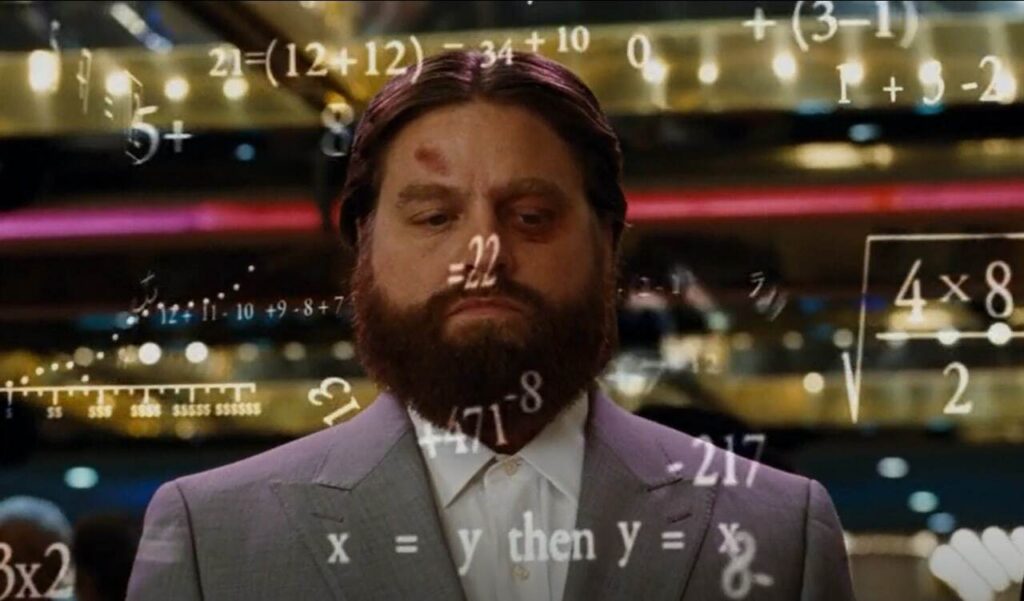 Once you've calculated the ratio, you can compare it to the average in your vertical.
How You Can Optimize and Increase Your Conversion Rate
1. Enable tools for analytics
What we would advise you to do as a first step is to add tools that will help you track analytics in your application. This is necessary in order to understand how many users ultimately perform the target action that you need.

Examples of such CRO (Conversion Rate Optimization) tools include VWO, Optimizely, Mixpanel, and so on. You can also use Google Analytics. Without any additional settings, it instantly begins to accumulate such information as: how many active users are in your application, how much time they spend there per day, which buttons and interfaces they use most often, how many times the application broke.
2. Decide which events within the application reflect your goals
If your main goals are active participation, LTV (Lifetime Value) and retention, then you need to decide which events within the application belong to them and what you need to measure as a result. For example: let's say you've developed a game. You know that there are more users who have viewed tutorials than users who have been ignored by tutorials. It follows from this that you need to view and segment those users who have gone through the tutorial.

If you are an application developer whose main goal is to increase the frequency of use, you can measure the average number of sessions per user.

But if you are working on a mobile application from the retail vertical, then your main goal is to expand the number of customers. For you, measuring the average number of completed purchases per user is suitable.

That is, the measurement of what is happening in the application and your business objectives intersect with each other and help you figure out what you need to count as a conversion.

Build a funnel of client movement towards the goal in such a way that it is convenient for you to track its stages from left to right and correctly calculate how many users, or rather what percentage of them, moved from one stage to another. For example, 200 users saw the Purchase UI screen, 120 of them decided to subscribe to the newsletter. It turns out that the microconversion rate was 60%.

Knowing exactly the percentage of users who are interested in subscribing, then you can already start working on increasing this number.
3. Make your ad campaigns more personalized
For a huge number of applications, there is no more valuable conversion than an install. One of the most popular ways to increase installs is to personalize your campaigns. We would advise you to try connecting dynamic ads, this can help attract new users.
4. Debug the onboarding path
This, of course, is an extremely important process, but if in your application the event needed for conversion occurs after installation, then this step is doubly important. If a user fails to pass onboarding, then he will almost never get to the conversion. Test and track your onboarding, find all sorts of bugs and fix them. We also strongly advise you to check that your onboarding has not only passed the necessary optimization, but also carries all the important information for the user. So, educate your customers on how to use your product correctly, otherwise problems may appear at various stages of the funnel in the future.
5. Attract users to the app again
In the world of mobile marketing, the main force goes to the accumulation of new users, however, in our time, more and more experts say that retention and engagement play an equally important role. A person can simply be distracted from your application! So remember that sometimes you just need to remind yourself in time so that the user returns to your product and completes the conversion event that you did not expect from him last time. Email them, use push notifications, or use retargeting. This will help you further stimulate the user and then he will probably return to your application and perform your target action.
Improve Every Stage of the User on the Way to the Goal
Move on to develop new ideas that could make the user's path to conversion easier, test the effectiveness of these solutions. Experts give 3 tips to improve the usability of your app:
1. Test EVERYTHING
To increase the conversion rate in your application, you definitely need to constantly do in-app tests. The importance here is that if you don't run the tests, then your audience will run them for you, and if suddenly something doesn't work as it should, then you will simply lose users after discovering errors and bugs.
2. The UX/UI of the app should be as simple as possible
In the past, when the app conversion rate first came into existence, it was influenced by a large number of factors. Now the main ones are minimalism and simplicity. Focus on the essentials of your app, this will make your conversion rate higher: make your interface intuitive, describe in detail what your app is like, and make a nice, bright icon.
3. Your CTA (Call to action) should be the as visible as possible
Last step on the list, but not least, make an awesome call to action. In order to promote your app and product at the same time, there is no better option. But it is important to remember that in some cases you will need to find an individual approach for the client.
View and Segment Users in More Detail
You'll get a lot more flexibility, as well as understanding who your audience is, by segmenting "users with high earnings who put at least 3 sporting goods worth at least 700 bucks in their cart" instead of "users who put an item in their cart".

For example, you are a developer of a trading application. Your goal is to increase the target audience of a particular segment. Well, for example, women from 40 to 50. In this case, you can measure the number of users who viewed and bought premium women's products.

Or maybe you are marketing a mobile application related to the tourism industry. The industry is seasonal. For you, one of the most important goals will be a high LTV. To do this, you can, for example, look at users who make reservations at least 2 times and in different seasons.

Watching significant events inside the application, you better understand and recognize your user, your target audience. With this knowledge, you can customize your marketing campaigns more effectively.
Optimize User Acquisition Campaigns
You will not only increase the ROI of your mobile app by optimizing its conversion rate, but you will also improve your marketing campaigns, where landing pages play an important role.

What you need to do first is identify your campaigns, marketing channels, creatives, and so on, which helped bring you users. The idea here is to merge the installation of your application with the source, and only then watch what users do after installation. This will allow you to identify high-performing channels and stop using sources from which you are not getting the results you want.

Let's take a look at how you can identify high-performing sources and optimize the path to attract new users through them.

The figure shows a table sorted by ARPU (average revenue per user).
What conclusions can be drawn from the table:
Channels 2 and 3 lead by users with the highest ARPU
Channel 1 shows good commercial potential with a high ratio of loyal users to installs
The main steps to optimize your mobile app in this situation are:
In channels 2 and 3, you need to increase the budget for attracting users
For channel 1, you also need to increase the budget, but the main focus should be on monetization. Your loyal users should start making purchases
Now you know which channels your most profitable target audience comes from. With this knowledge, all you have to do is refine the UX/UI and your core messages.
Use Deep Links
There are no hyperlinks in mobile phone applications, which is a big difference from the Internet. To lure the user to a particular section, developers have to resort to deep links.

The most important property that a good deep link should have in order to provide the user with the most pleasant experience of using your product is the ability of such a link, after installing the application, to save the data for which the person downloaded the application. The best outcome is if the user is shown the page he needs already at the initial launch.
Conclusion
It is important to remember that mobile app conversion optimization is not about optimizing the number of downloads or even click-through rates. Apps that offer in-app purchases have a low retention rate in our world. So, if you want to increase your income and achieve the goals that you set for yourself, then constantly conduct tests, analyze and segment users, and also improve their user experience. And if you need help at any stage, you can feel free to contact us at Mobio Group, we will help you to achieve any marketing goals!