Data.ai's Mobile App Report: 2022 Overview | Mobio Group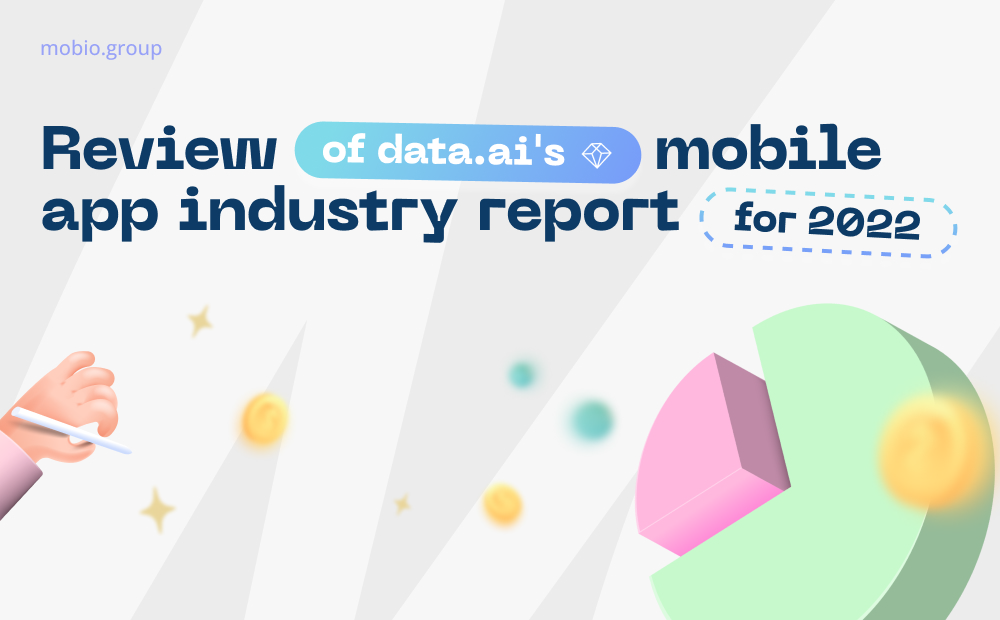 App and data analytics company data.ai has provided a report on the mobile app industry for 2022. Detailed information, covering the entire cycle of customer interaction with the app: downloading, engagement, monetization and retention, gives an idea of the state of the mobile app market as a whole, as well as trends in the development of various categories of apps. Mobio Group invite you to familiarize yourself with the main indicators and conclusions.
Overall Metrics
Today, app usage is at an all-time high. In 2022, users downloaded 11% more apps than in 2021, and the average time spent in mobile apps increased by 3% to 5 hours per day. At the same time, users are increasingly reluctant to spend money in apps (-2% compared to 2021). This mostly affected games and almost did not affect apps that provide more necessary functions and services.
But apps' broad audience, quality targeting and other benefits of in-app advertising are attracting more advertisers, which shows a 14% increase in in-app ad spending in 2022. By all projections, that figure will continue to grow this year. This suggests that when strategizing how to monetize your app, the first thing to count on is advertising revenue.
Gaming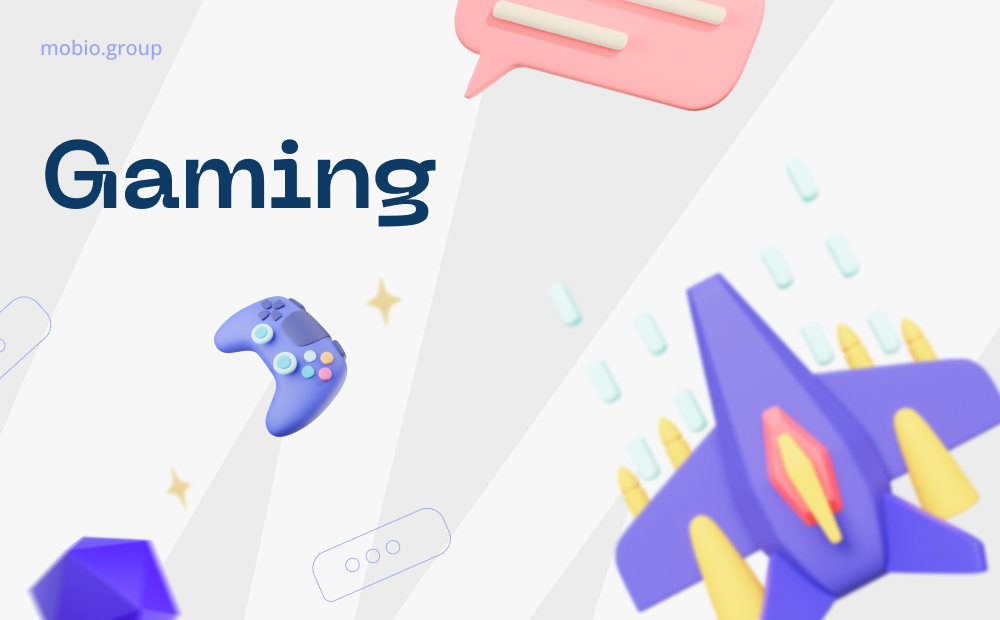 The demand for games is at an all-time high.
Compared to 2021, 6.5 billion more games were downloaded in 2022, so the number of downloads was almost 90 billion.
However, spending on in-game purchases decreased by a rather significant 5%.
The leader in terms of user spending is still the RPG category.
This category accounts for 31% of all in-game spending. But by the number of downloads, this category is at the end of the list, accounting for only 3% of total downloads.
In second and third place in terms of user spending are the Strategy and Match categories, which account for 15% and 11% of in-game spending respectively.
It is worth noting that although these three categories are still in the lead, they have shown a decrease in in-game spending in 2022: RPG by 8.3%, Strategy by 6.6% and Match by 5.4%.
The only category of games in which consumer spending increased significantly is Action Games +20.6%, and the best game in this category is Honor of Kings — it is the one that brought in the most revenue from players.
In terms of downloads, the Hypercasual category leads with 29%, Simulation with 17% and Action with 11%.
The Simulation category, or more precisely its subcategory Creative Sandbox games with games such as Roblox and Minecraft, leads in terms of number of game hours. The time spent in them increased by 25% relative to 2021.
Shooting (Battle Royale) games are the worst performers, with the amount of time spent decreased by about 20% worldwide. In some regions, though, time spent on games in this category showed significant growth in 2022: in China by 15% and in Saudi Arabia by 45%.
Finance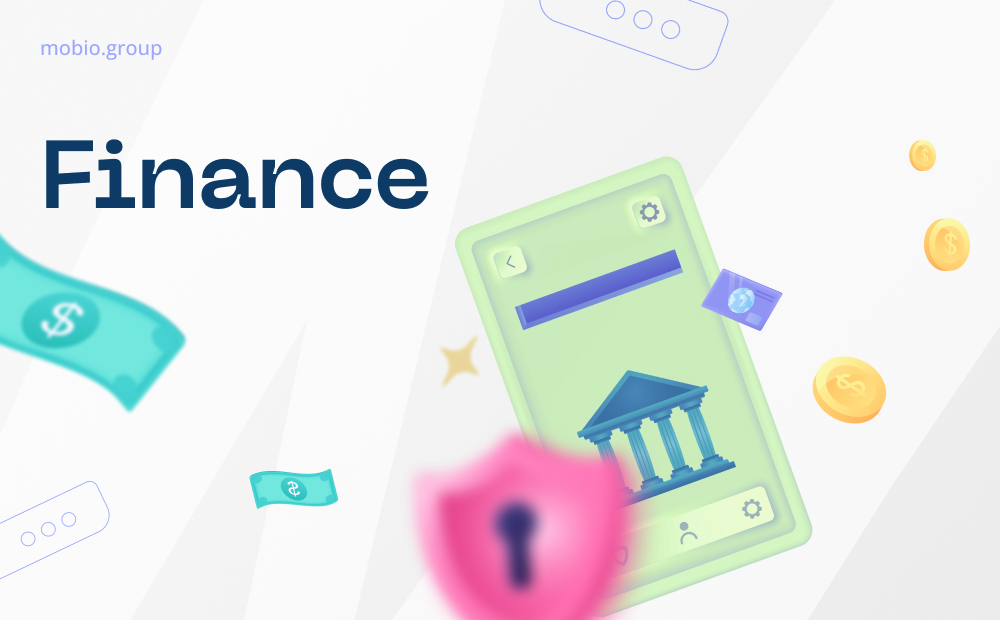 The active promotion of financial apps, which began in 2020, continued its rapid growth in 2022.
Mobile banking, as well as electronic wallets and payments, are gaining popularity around the world. Thus, of the top 10 fintech apps by number of downloads globally, 6 apps fall into the Digital Wallets & Payments category.
Economic challenges, such as high inflation, are causing personal lending apps to flourish in North America, Asia and Africa.
After the cryptocurrency market turmoil in 2022, we could see a noticeable drop in the number of cryptocurrency trading app downloads.
Unlike other economic apps, fintech remains highly localized, where local market knowledge, financial rules and regulations are particularly important. This is especially noticeable in the Asia-Pacific Region (APAC). For example, in China, more than 99% of financial downloads come from local publishers.
Neobanks continue their active development. While traditional bank users still outnumber neobank users, in some regions, such as the United Kingdom, neobanks have narrowed the gap significantly. Digital-only banking companies in the U.S. have not yet been able to replicate the success in the UK, but in any case, competition from unbanked companies has spurred traditional banks to improve their sites and mobile apps. This has led to an increase in active users and more time spent on most mobile banking apps.
Another significant trend in the U.S. fintech market in 2022 is the increase in Cash Advance app downloads. In recent years, this type of app has become commonplace in the United States. This is attributed to the high inflation rate. But in 2022 the number of downloads has increased dramatically, increasing by 44% compared to 2021.
Retail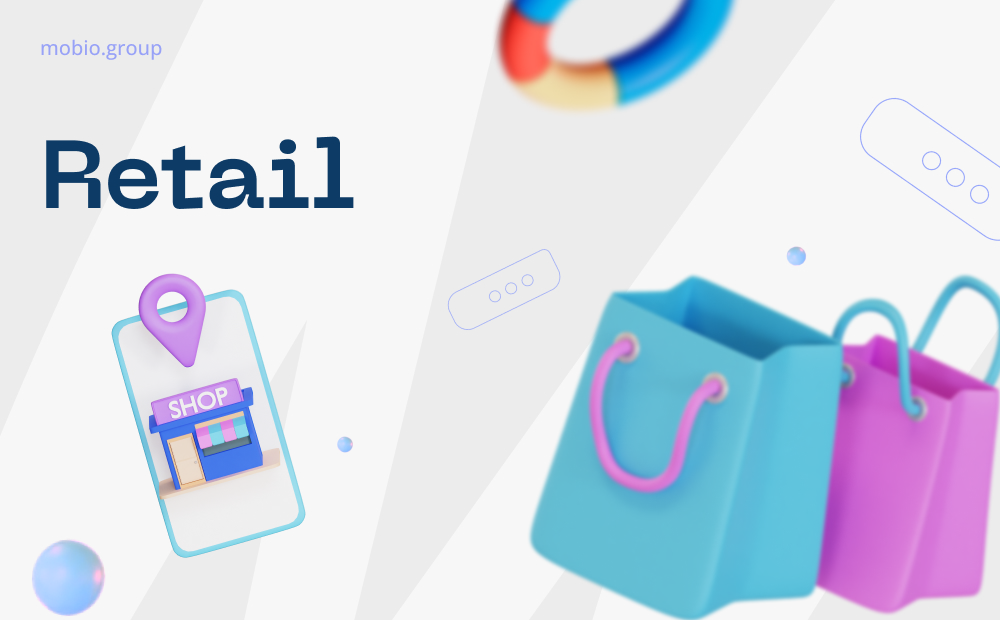 The rapid growth in mobile app purchases that began during the pandemic continues, but at a slower pace.
Thus, the time spent in shopping apps in 2022 increased by 9%, while in 2021 the figure was 19%.
Today, the fastest-growing markets for mobile shopping apps are emerging markets in Asia-Pacific-India and Indonesia-and Latin America, including Brazil, Mexico and Argentina.
Shoppers' motives have changed. During the pandemic, shoppers made purchases on mobile apps to avoid in-person presence and contact. Now in-person shopping is back, but because of high inflation, shoppers are going to mobile apps in hopes of saving money. This is also evidenced by a 27% increase in coupon and rewards app downloads in 2022.
Video Streaming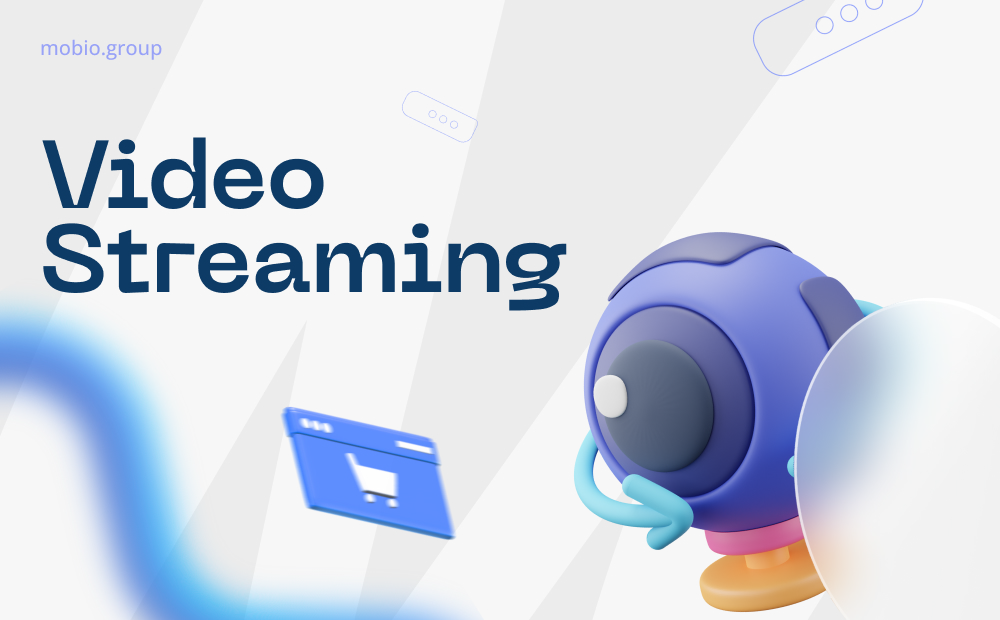 Exclusive sports content serves as a critical step in attracting new users. Adding coverage of major sporting events, while costly, is a highly effective way to attract new users to streaming video services.
The non-sports content that has generated the biggest spike in app downloads is "Euphoria" (HBO Max), "Halloween's End" (Peacock TV) and "House of the Dragon" (HBO Max).
TikTok became the second non-gaming app to surpass $6 billion in consumer spending all-time, and far surpassed the success of other entertainment apps.
Social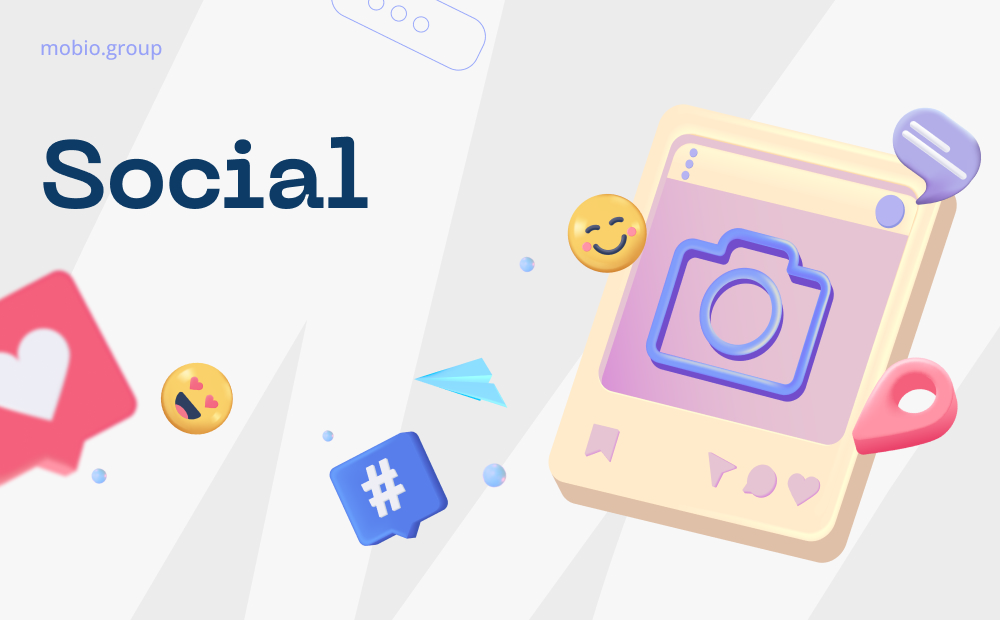 The total amount of time spent on social apps increased by 17%. This was contributed to by, among other things, the growth of app installations by 15% (in China by 25%).
BeReal became a sensation among social apps in 2022, receiving 5.3 million users in August 2022 alone. And the format of the app provides a high number of daily active users. But there is a problem in the low rate of time spent by users on the platform.
Consumer spending growth on social apps has slowed in 2022, but leading apps like Discord, Facebook and TikTok have been able to maintain high levels.
The top market for consumer spending on social apps in 2022 was the U.S. market, which now accounts for more than 25 percent of global spending. And the top three markets, the U.S., Japan and China, accounted for 60% of all consumer spending.
TikTok has the best monetization strategy. TikTok's average monthly revenue per user (ARPU) in the US is 85 cents, significantly higher than its competitors.
Food & Drink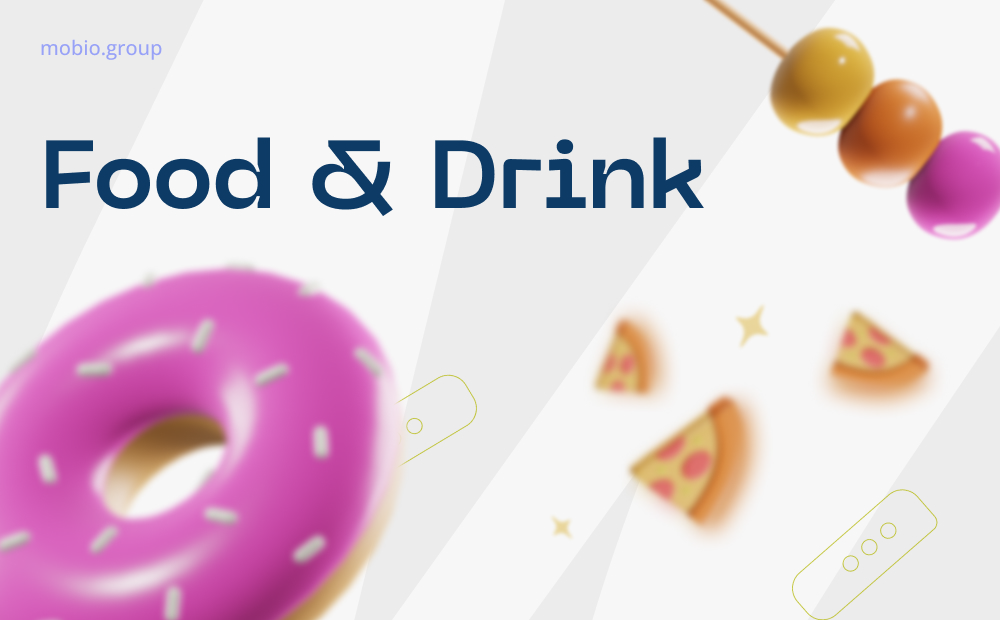 Users appreciated the convenience of ordering food through apps during the pandemic, but continue to actively use them even after the countries have reopened.
In 2022, the number of food delivery app sessions increased by 10%.
India (+31%), Germany, France, Japan, and Turkey are showing high growth rates.
McDonald's has surpassed its competitors in the number of active app users, making the mobile app a useful tool for increasing customer loyalty by providing discounts and exclusive offers.
Travel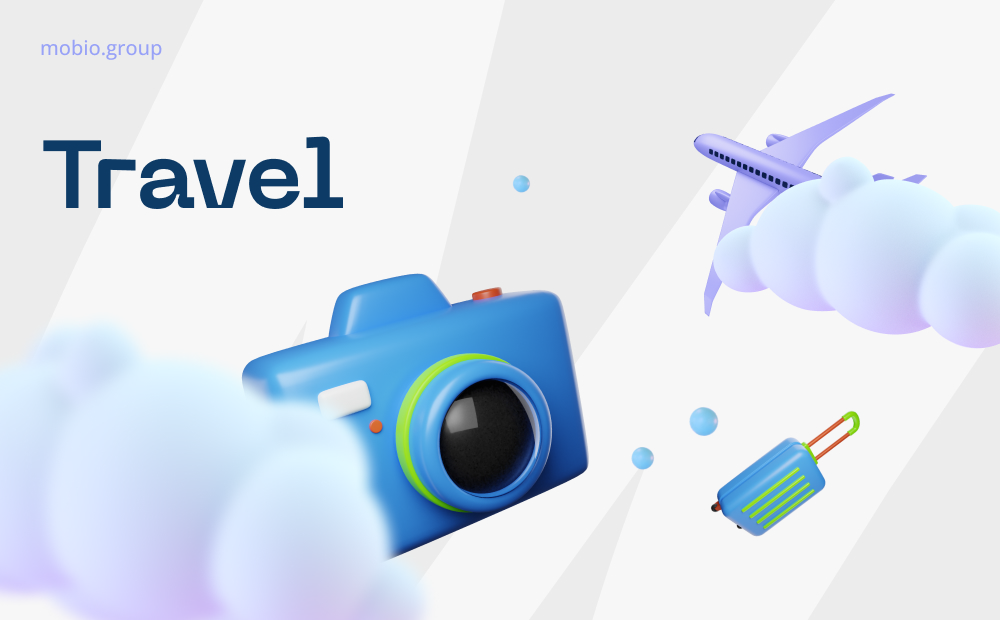 Travel is making a comeback! In 2022, travel categories exceeded their pre-pandemic levels, indicating an overall healthy travel market after two tough years.
The growth of hotel booking and integrated travel apps has lagged behind airline and transportation apps.
Air travel was in high demand in 2022, but that varied widely by region.
In the U.S. and U.K., nearly all airlines outperformed the pre-pandemic 2019 numbers. While most airline applications in Asia have yet to reach their pre-pandemic levels.
Health & Fitness
The U.S. accounts for more than half of consumer spending in Health & Fitness apps (51.7%).
Eight of the top 10 apps by consumer spending in 2022 are in the U.S.
The challenge for health and fitness app publishers remains monetization outside the U.S. In many other countries, such apps have large user bases. However, among the top 20 markets by number of Health & Fitness app downloads, only the U.S., U.K., Germany and Canada spent more than $1 per download on average in 2022.
Sports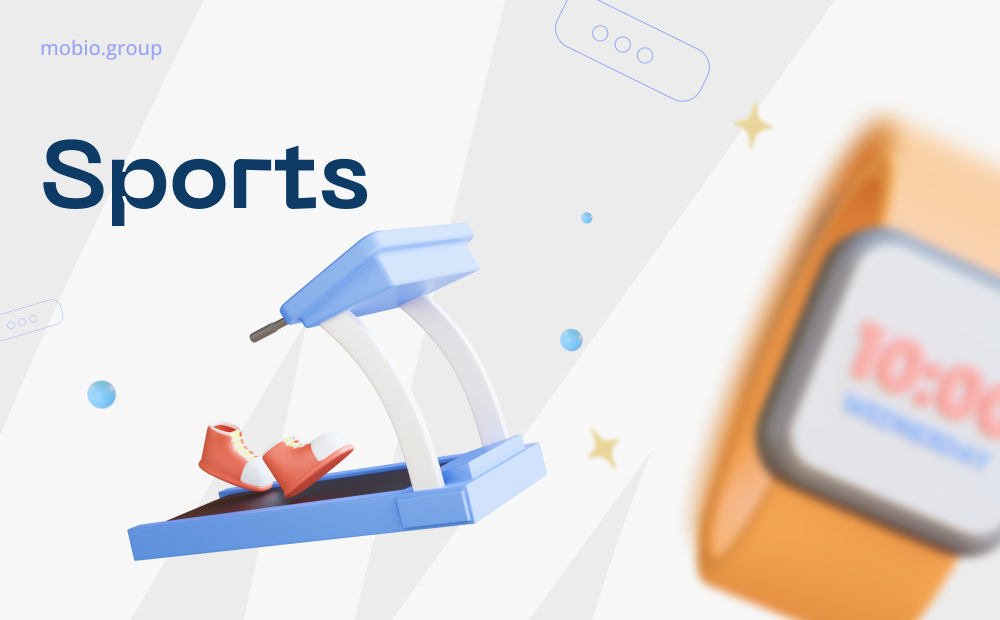 Major sporting events in 2022, such as the FIFA World Cup, have led to an increase in sports TV app downloads.
Almost all of ESPN's revenue comes from the U.S., while DAZN has managed to monetize more markets through its broader coverage of sports events.
A change in U.S. sports betting laws has opened up a big lucrative market for mobile apps. At the beginning of the 2022-2023 NFL season, the number of installations of sports betting apps reached 4.3 million. FanDuel is leading this market, with BetMGM, DraftKings and William Hill vying for second place. The number of installations of such apps is constantly growing, this shows that the market has the potential to grow. Most of the audience is men aged 25-44.
Other Industries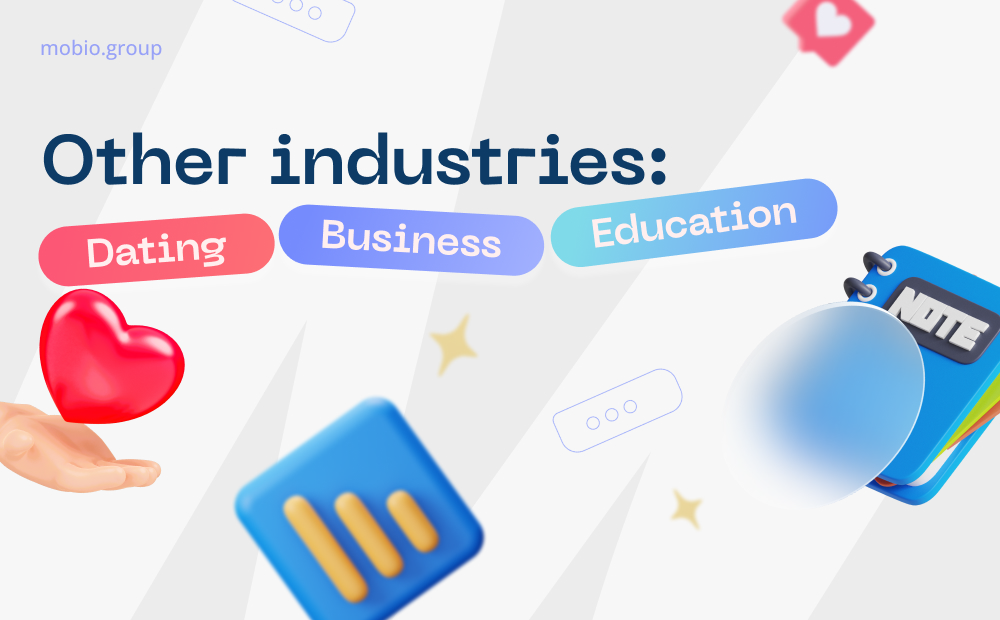 Business
As offices reopen after the pandemic, downloads of online meeting apps are down 35% from 2021.
Business communications app downloads, on the other hand, increased 33%, with WhatsApp Business showing a 67% increase in 2022.
Job search apps saw a 60% increase in downloads amid the U.S. economic downturn.
Education
The opening of the borders has contributed to an increase in demand for language learning apps.
In 2022 the growth was 31%. The exception is China, where the time spent in such applications decreased by 15%.
The demand for online learning applications, on the contrary, has decreased markedly.
Dating
Despite economic instability, consumers are still willing to spend money on dating apps.
Globally, consumer spending on these apps increased 12% in 2022 compared to 2021 and 91% compared to the pre-pandemic period.
The largest increases were in Canada (+46%), Mexico (+47%), India (+54%), and the UK (+33%).
Analyzing market leaders and their approaches and insights is an important part of creating your own successful strategy. Data based on analysis of more than 8 million apps helps you gain a comprehensive view of the mobile market in order to attract and retain customers, prioritize growth plans, enter new markets and optimize ROI.