Review of Mobile Attribution Trackers | Mobio Group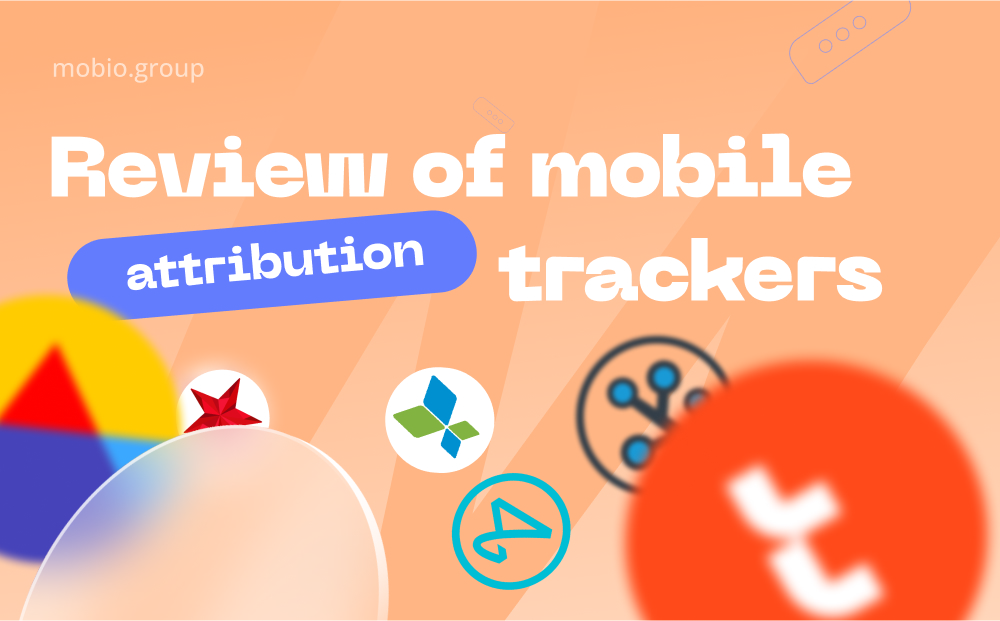 Criteria for Choosing a Tracking Platform and an Overview of the Most Popular Trackers
In a previous article, we looked at what mobile app attribution is and how the traffic tracking process takes place. Today Mobio Group wants to talk about the main tools of this process — tracking platforms or trackers. Just as attribution is divided into traffic attribution and app analytics, tracking platforms are divided into:
Mobile tracking platforms, which are used to analyze the effectiveness of advertising channels. The most popular are AppsFlyer, Tune, Adjust, Mixpanel, Kochava, Branch.

Product analytics platforms that are suitable for analyzing internal application metrics Amplitude, Firebase, Flurry, Localytics, Voluum, Google Analytics.
There are also platforms that perform both functions, but this option is not always effective. In this article we will talk about mobile tracking platforms further on.
So, a tracking platform is a system that collects, organizes, and makes available in convenient formats data on advertising sources, conversions, and app events.
If you simply take data from different ad rooms, there can be confusion, and often they contradict each other. As a result, the final report will contain incorrect information. In addition, in this case you will need to install a separate SDK for each advertising platform, which will increase the weight of the application. But when using the tracker, we install one SDK, which fits all the advertising sources we need.
Using a Tracking Platform Not Only Avoids Inaccuracies in Collecting Data, but Also Provides the Following Advantages:
– No disjointed data
The tracker provides accurate data gathered from a single model so you know what to spend your budget on and how to optimize your application.
– Single reporting
Tracker provides all of your campaign data across multiple channels and networks in one place. This makes it much easier to analyze results.
– Save time
You won't have to use a lot of spreadsheets to collect and analyze data.
– Protection from fraudulent traffic
Thus, trackers allow you to avoid disparate data, help to accurately assess the effectiveness of certain marketing activities, specific advertising campaigns and new ideas, track user interaction with advertising channels, get a much deeper insight into your audience and save time on traffic analysis.
How to Choose a Tracking Platform?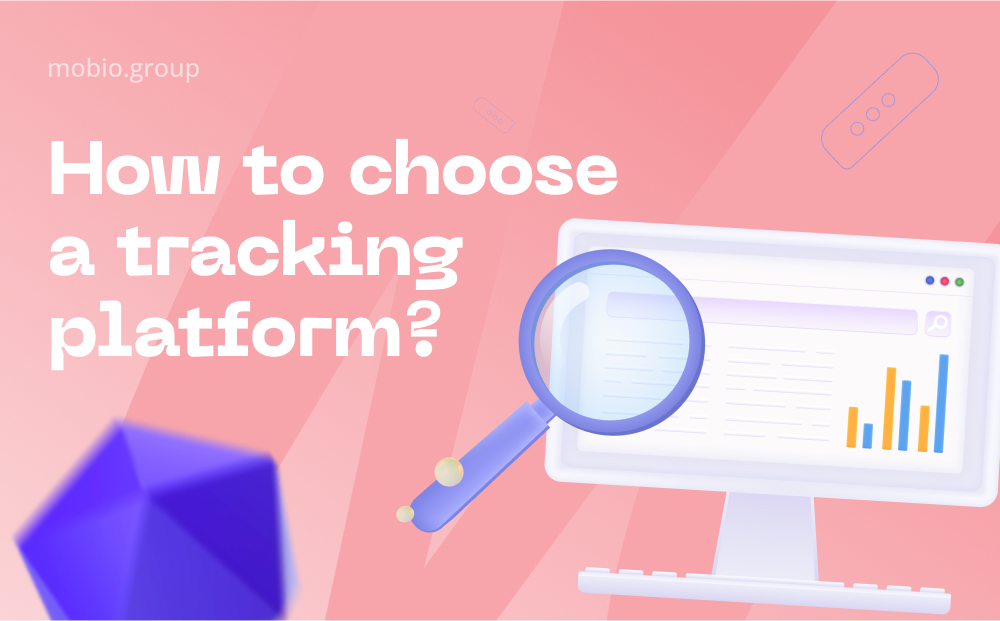 The primary task of a tracker is to collect and analyze data. So it is necessary to understand what kind of analytics it should provide. There is a kind of basic set:
Clicks, impressions, installs — that is, how users interact with ads.

In-app events and session durations — how the user interacts with the app.

Lifetime customer value (LTV), conversion rate and return on advertising investment (ROAS).
But data collection is just the beginning, and the functionality of tracking platforms does not end there. What other features to look for when choosing a mobile tracker?
◎ Advanced data analysis features
A tracker should be able to segment data according to specific needs, find results in just a few clicks, analyze and optimize ad campaigns, and set up direct links. And at the same time have a simple, intuitive interface.
◎ Fraud prevention
It's important that the tracker doesn't just detect and track, but prevents fraud, otherwise it can affect your analytics and budget.
◎ Tools for working with your audience
Working with the audience is an important part of successfully promoting an app, so it's good if the tracker has a wide and convenient functionality for working with its users. Automatic segmentation and grouping of users, updating the audience in real time — all this considerably simplifies the work and saves time.
◎ Data privacy
Trackers get a lot of confidential customer data and you can't let that data "go" online. We advise you to carefully examine how the tracking platform protects user data, where it is stored, and what privacy certificates it uses.
Main Platforms
All of the trackers that exist today have a common basic functionality. At the same time, each service has its own features that meet the needs of different clients.
Appsflyer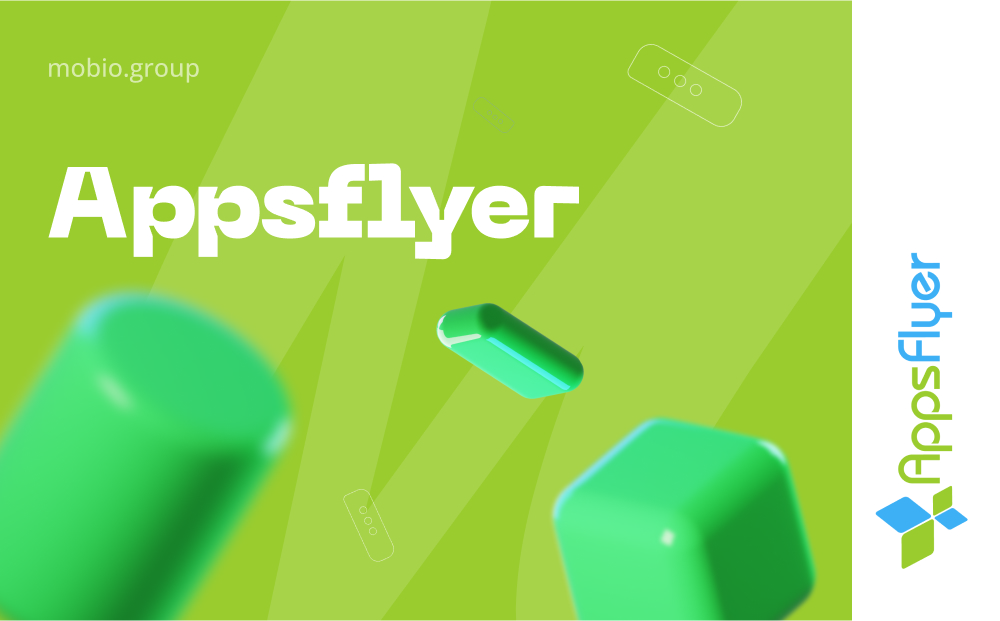 Appsflyer was one of the first mobile trackers, and today is one of the largest on the market. It works with all traffic sources and provides a handy dashboard, issues in-depth analysis of internal app events with reports on costs and return on investment.
And it has great functionality: multi-sensory and retargeting attribution, customizable attribution windows and more, allowing marketers to reach their goals easily and efficiently.
In addition to attribution, Appsflyer provides many optional paid features: audience building functionality, custom anti-fraud, API access, etc.
Pros:
support for view-attribution;

support for deep links;

excellent marketing analytics and mobile attribution;

easy-to-use agent account;

tools for building audiences and uploading to advertising platforms;

API support;

proprietary anti-fraud solution — Protect 360, which can block ads already at the stage ofinstallation, which means that such ads are not included in reporting.
Cons:
high cost;

daily limit on the number of requests to the API;

almost all of the additional functionality requires additional payments.
Adjust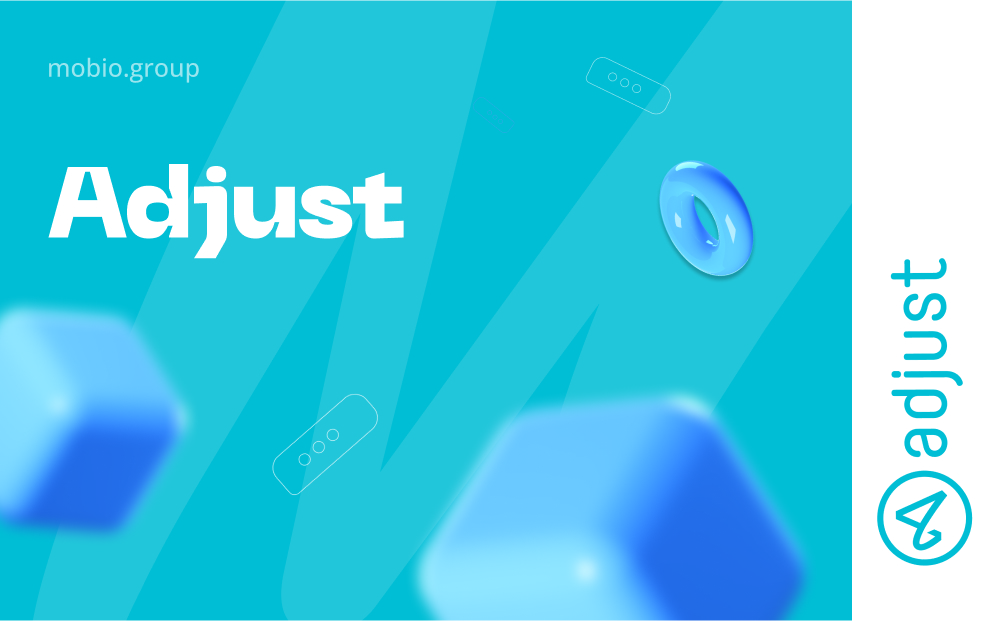 Adjust is deservedly considered the main competitor of AppsFlyer. The platform provides any channel tracking, in-depth analytics capabilities, and a built-in anti-fraud system. The tracker has no free rates, only demo mode, but the prices are lower than those of AppsFlyer.
Pros:
works with a large number of partners;

deep link support;

excellent marketing analytics and mobile attribution;

easy-to-use audience and retargeting tools;

customizable dashboards;

proprietary anti-fraud solution aimed at preventing fraud.
Cons:
agent's office has reduced functionality compared to the main one;

high cost.
The interface is non-standard, it's hard to get used to it. And if you work with only this tracker for a long time, then it's hard to get used to the others.

The fact that the agency office has reduced functionality compared to the main one contributes to a drastic increase in launch time for agencies, especially if there are some problems with integration or the application.

Pavel Khachaturyan — Senior Performance Manager, Mobio Group
Branch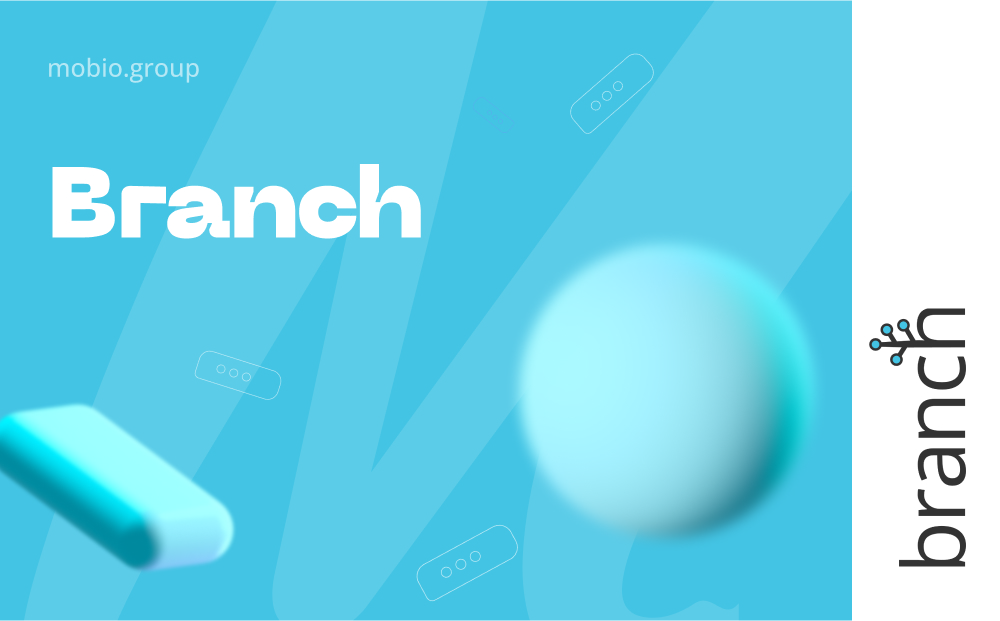 Branch relies on multichannel tracking not only of applications, but also of the web. Significant difference of using Branch is the utilizing of personagraph instead of standard attribution mechanisms. This allows you to identify a user without being tied to the device he or she is using. Thus, you do not have to pay for the same user multiple times. Moreover, in light of Apple's new privacy policy, this method becomes especially relevant.
Pros:
cross-device tracking with User Value Attribution;

deep link support;

detailed reports;

low cost;

easy integration with email newsletters;

antifraud.
Cons:
long uploads and poor communication with the server.
Really unstable, that's why we use it very rarely.

Pavel Khachaturyan — Senior Performance Manager, Mobio Group
Kochava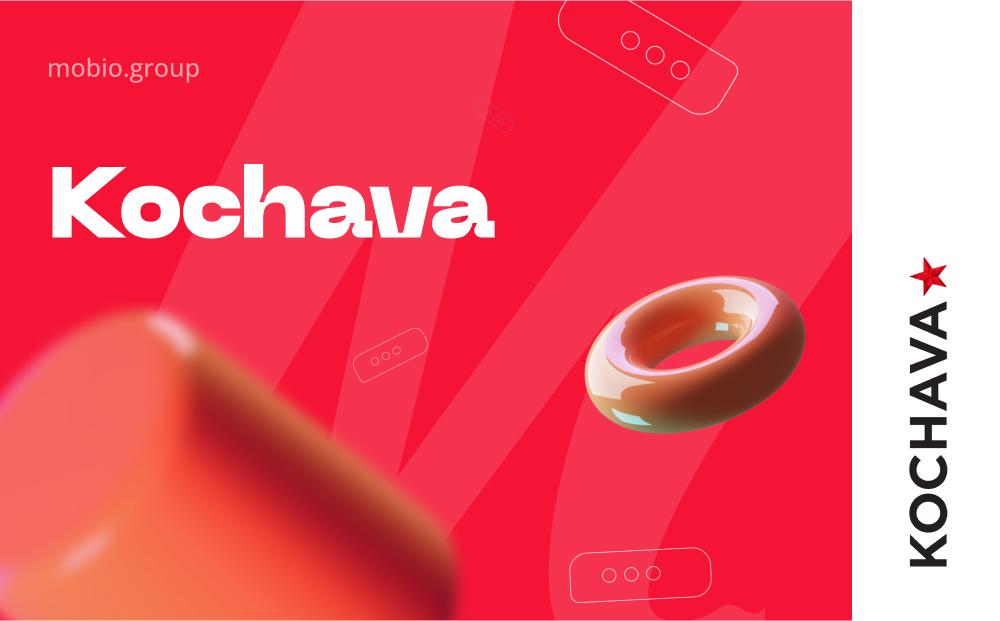 This tracking platform provides users with a combination of application analytics and traffic attribution features. Particular attention is paid to user privacy. It supports user identification of application users across devices using IdentyLink technology, avoiding repetitive reporting of users.
Pros:
user identification with IdentyLink;

deep link support;

easy-to-use tools for audience management;

focus on data privacy;

free application analytics;

latest generation anti-fraud protection.
Cons:
traffic attribution requires payment.
The application itself is of high quality, but this tracker has the most complicated interface, so we almost don't use it.

Pavel Khachaturyan — Senior Performance Manager, Mobio Group