Mobio Group: 2022's Top Affiliate Marketing Leader | Mobio Group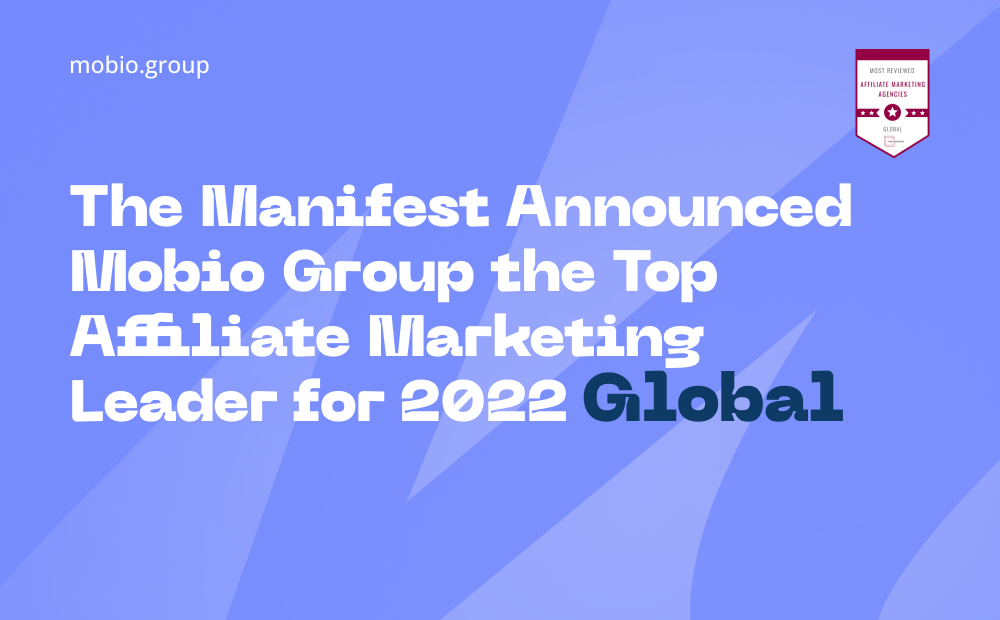 Whether it's app store optimization or mobile retargeting, Mobio Group is the best mobile app marketing partner. Since our team was founded in 2013, we have provided outstanding marketing solutions and services that help shape our clients' futures. It is because of their high appreciation of our services that we have recently received new recognition in the industry.
During the inaugural The Manifest Company Awards, Mobio Group was named as a leading company on the global B2B stage. According to their latest report, our team is among the best recommended and reviewed partner affiliate marketing this 2022!

We have had many lessons and challenges over the years. The biggest lesson we have learned is that trust is very important to any business and success. We couldn't have achieved this amazing success without our beloved customers who trusted us.
To help you better understand this award, The Manifest is an independent business resource that helps browsers better understand the global B2B marketplaces. The site's very first company recognitions highlight the stellar relationships shared by service providers with their clients. The awardees from each class are determined based on the number of testimonials and endorsements they've received over the past twelve months.
We are happy to receive this award. A huge thank to all our incredible partners who believed in Mobio Group. We look forward to helping you realize new opportunities and solve new challenges.
Interested to work with a trusted industry leader? Find out why we are a force in the global mobile marketing arena. Connect with Mobio Group right now and let's talk about your app promotion.