Mobio Group is Celebrating its 10th Anniversary!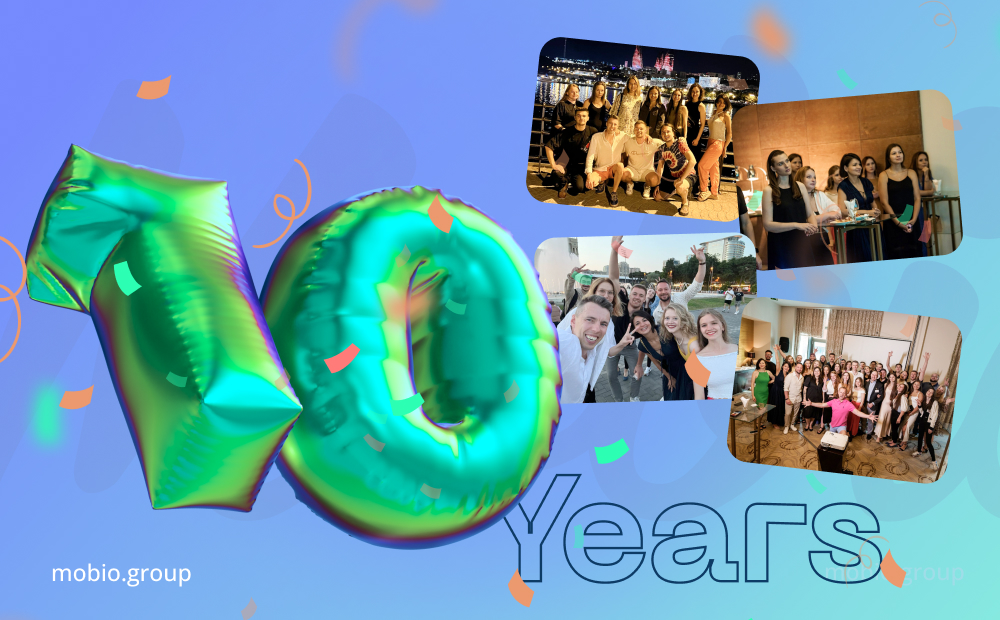 Is 10 years a short period of life development or a long way of formation? We don't know if it's a lot or a little, but it's been an interesting, challenging and fulfilling decade for our team. Having gone through dozens of transformations, countless turnarounds and upgrades, Mobio Group celebrates its anniversary and accepts warm and sincere congratulations from colleagues, clients and partners with a firm belief that there are many more exciting works and loud victories ahead.
How We Developed
2013: Birth of an Idea
Our journey began in 2013, when Sergey Konovalov and Alexey Pisarevsky breathed life into the startup Mobio Group. What started with an idea and a few employees turned into a company that rapidly gained momentum and is now operating all over the world.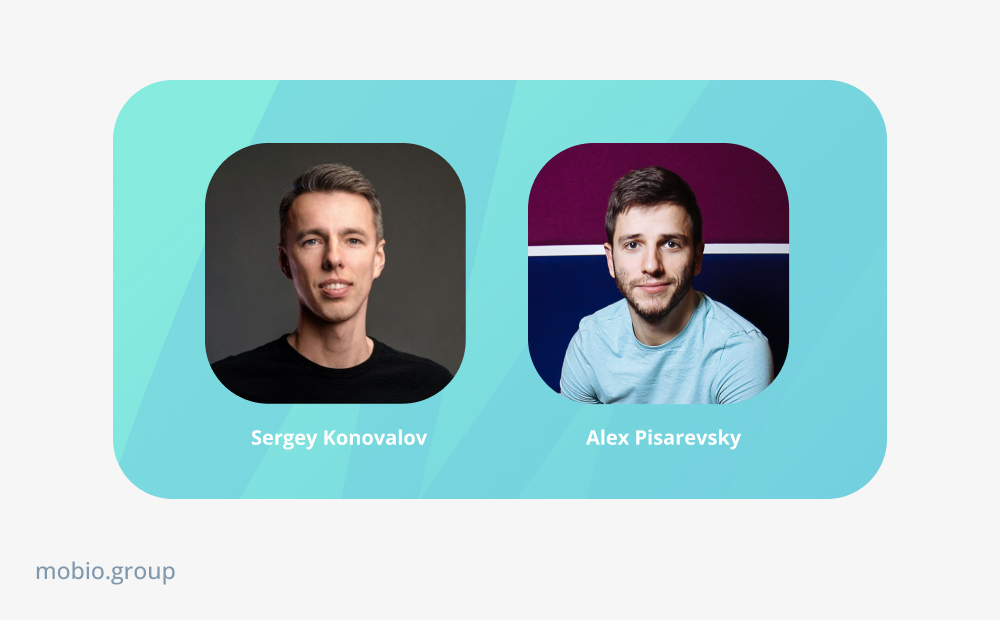 2015: Igniting the Spark
2015 was a pivotal year for Mobio Group. An investment round focused on R&D and international expansion not only widened our capabilities, but also laid the foundation for a confident future. We would like to express our great gratitude to the representatives of the venture fund, Sergey Gordeev and Ivan Khmelevsky, who believed in Mobio Group. Their belief in our strengths and capabilities has fuelled our expansion and propelled the Mobio Group team into the big leagues, laying the foundation for our achievements.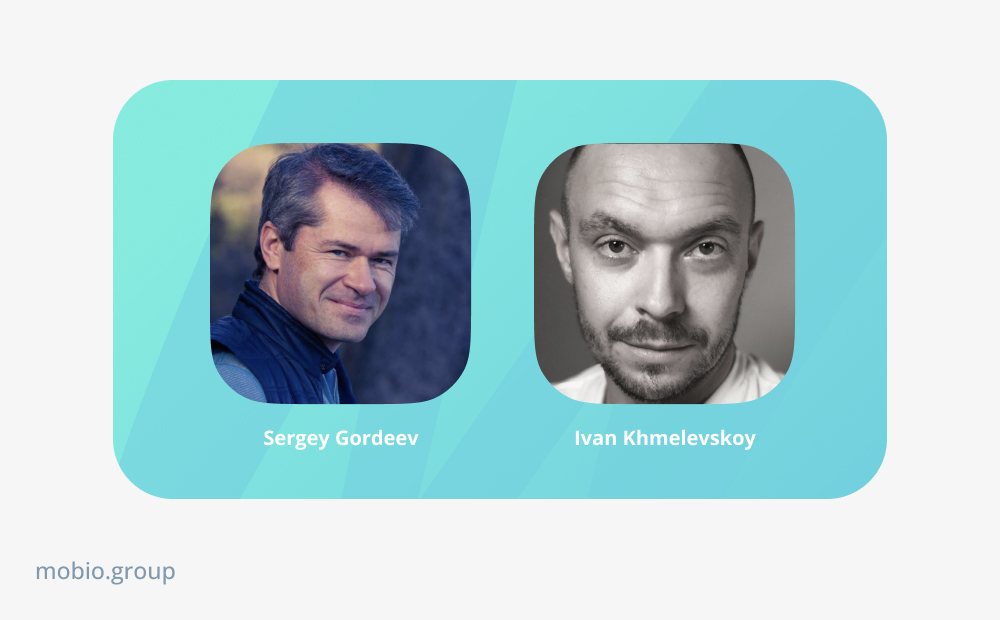 2020: The Beginning of a New Chapter
In 2020, history took a new turn when Mobio Group's growth and development caught the attention of Vox Valor Capital Limited, a London-based technology group specializing in the acquisition and development of companies in the digital marketing, advertising technology and mobile content sectors. The belief in our potential by Stefans Keiss (Co-Founder Vox Valor Capital) and Pieter van der Pijl (Non-executive Director) reinforced Mobio Group's position as a force to be reckoned with and opened up new horizons and opportunities, defining our team's future in mobile marketing.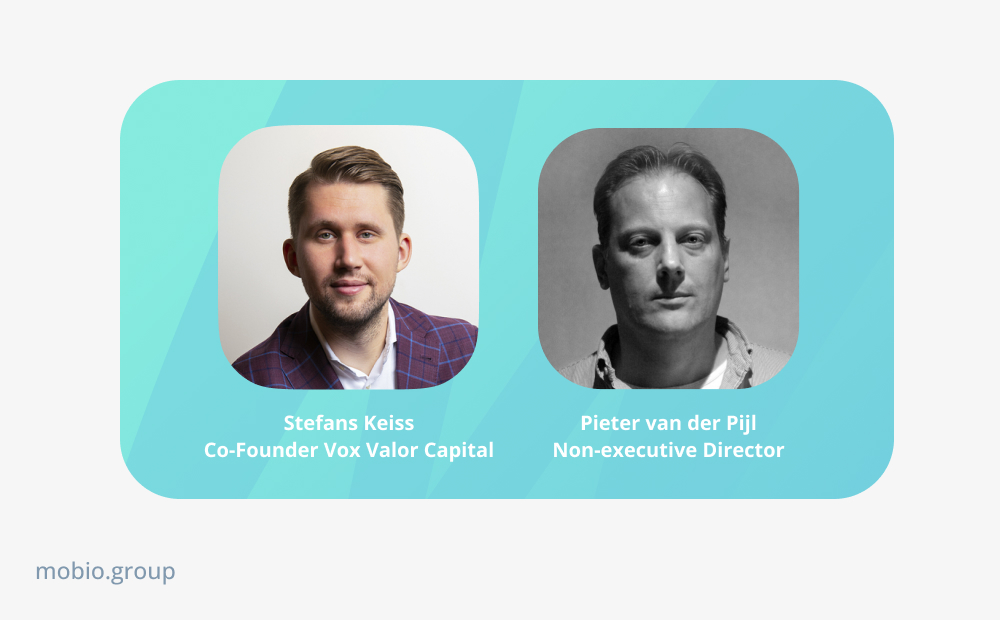 2022: a Landmark Achievement
Mobio Group's growing success was officially recognized in 2022 when the company was listed on the prestigious London Stock Exchange. This event not only emphasized Mobio Group's Financial strength, but also confirmed our professionalism.
"This event marks a significant step in our organic growth journey. We are confident in our ability to acquire more businesses for the group for the foreseeable future and that our listing on the London Stock Exchange will give us greater flexibility in financing such acquisitions".

John G. Booth (Non-Executive Director & Chairman)

The corporate finance and audit, strategic planning, financial management and risk assessment expertise of Rumit Shah (Non-Executive Director) and Konstantin Khomyakov (Finance Director) has enabled our company to confidently continue its international expansion and conquer the UK, European and United States markets.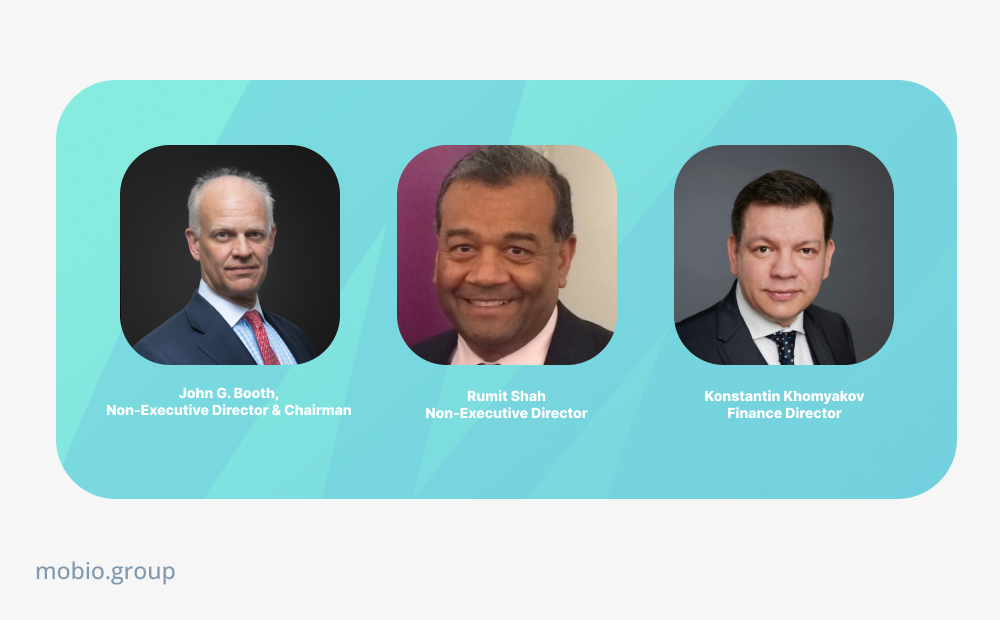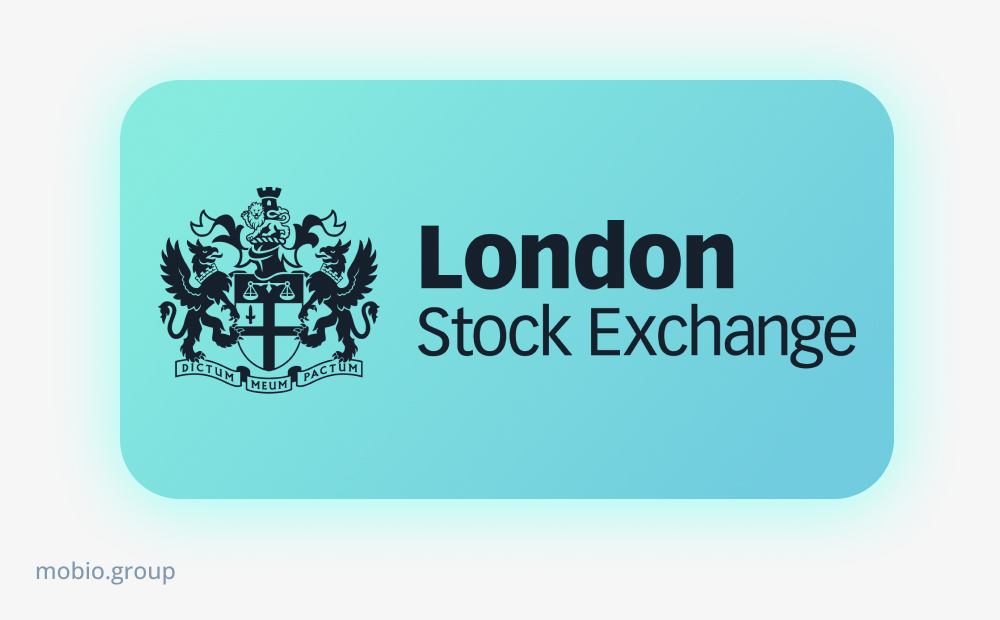 Belief in our business combined with diligence has enabled us to achieve outstanding results and create strong relationships with our clients by our 10th anniversary. We have compiled the numbers that define our success into a piggy bank of achievements:
More than 1,000 customers have joined us on our growth journey, and every collaborative experience has left a positive mark on our history

360 million installs were our result in the world of mobile devices

1,8 billions all type of conversions, where every conversion turned user experiences into customer results

50+ prestigious awards received recognizing our expertise and professionalism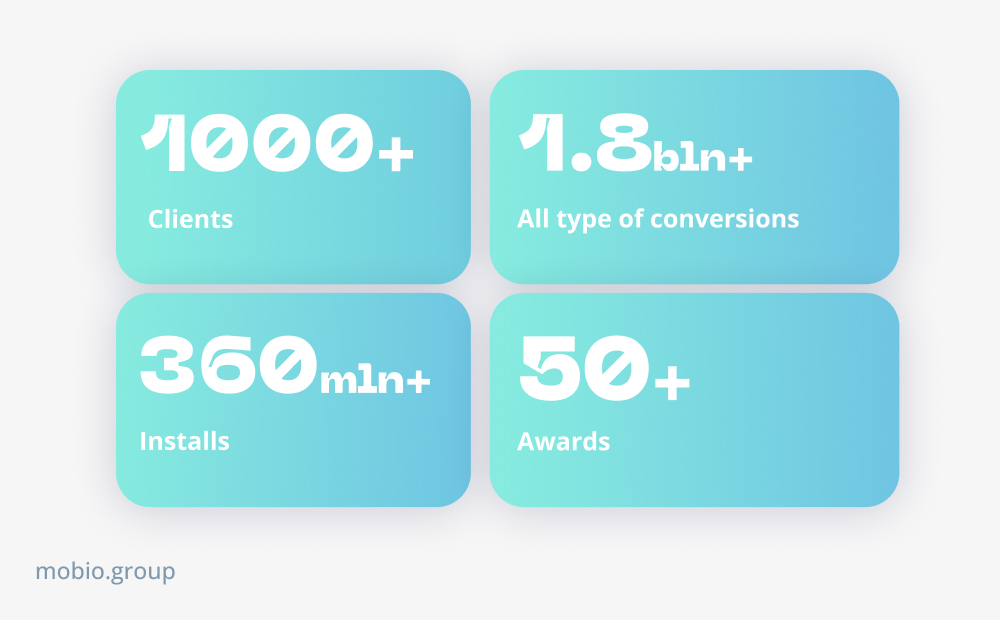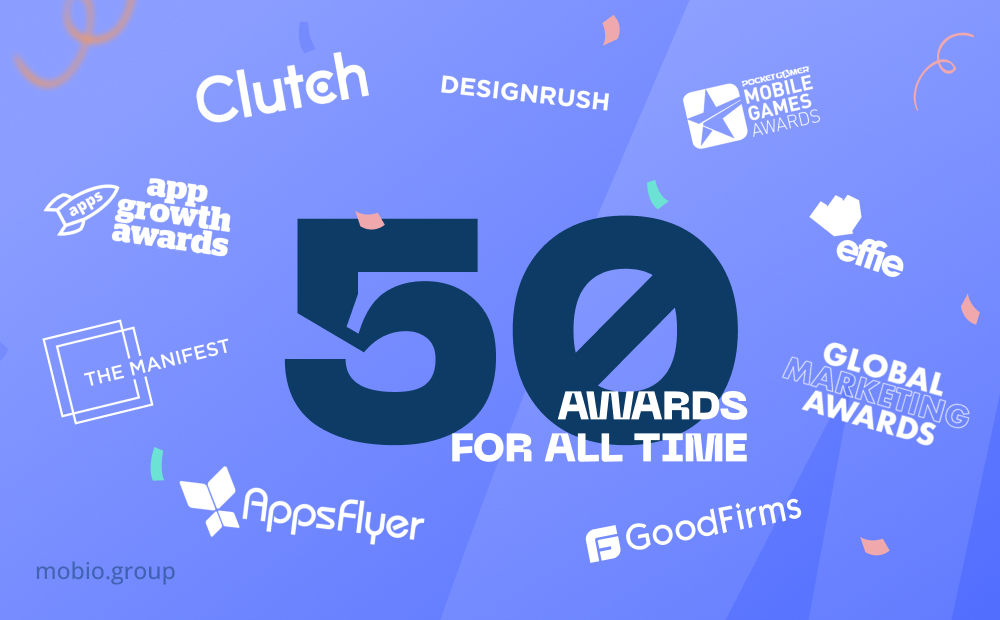 141 614 tasks successfully solved with Asana
More than 40 000 leads found their way to us (CRM leads)
1 161 digital handshakes turned into partnerships through our CRM deals system
1 238 952 Slack messages turned ideas into tangible results
2 162 864 brilliant insights empowered and inspired us
455 567 987 cups of coffee boosted our team's creativity and energy
124 conferences became a place of learning where we soaked up the latest trends and shared our knowledge.
2023: Who We are Today
We are still a team of experts obsessed with innovation and development. Our focus on Growth Marketing allows us to address our clients' core business objective of growth and profitability. Our team currently consists of professionals from more than 13 countries, allowing us to expand our vision and deliver outstanding results. From the US to the UK, Israel to Turkey, we have brought together talents from all over the world to build a dynamic symbiosis of creativity and expertise. A rich mix of cultures, talents and perspectives make up Mobio Group's strength and our unity in diversity.
"Different Horizons, One Team"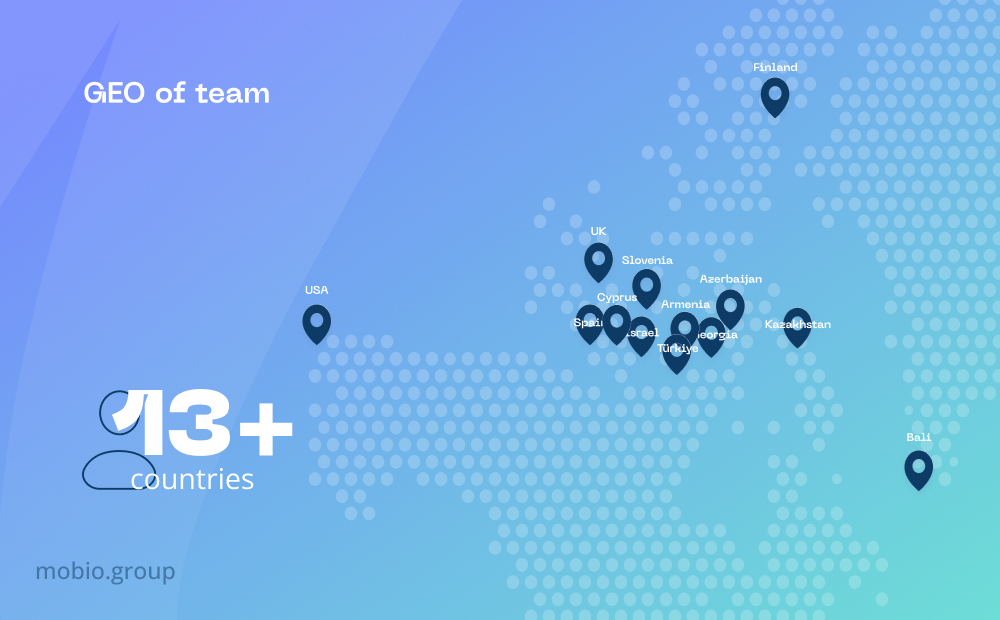 We don't just do our job, we take full responsibility for the quality of our work, which is our promise to our clients, colleagues and, most importantly, to ourselves. We constantly keep up to date with trends in the advertising industry, learning and striving for knowledge, moving forward and ensuring that our skills are constantly improving.
"Bound by Responsibility, United by Purpose"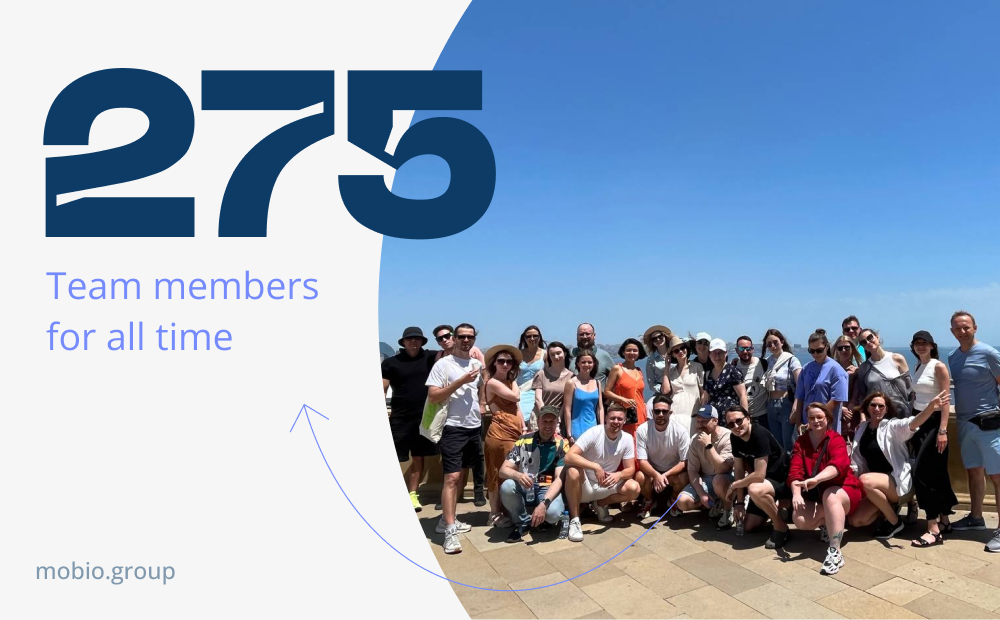 Bound by responsibility, united by purpose through the ups and downs of life, our unity remains unchanged. We recognize that our individual successes are closely intertwined with Mobio Group's collective achievements. We enjoy sharing our love for our work and our team with the world. In honor of our 10th anniversary, we held a contest for colleagues to share their best Mobio Group-related stories on social media using the hashtag #mobio10years. These could be photos of favorite colleagues, creative zoom covers, funny workflow shots or memories from corporate events. The prizes for the top three entries were internal reward points. (For a look at what M-coins are to our employees and why they're a great incentive to be active, check out our Loyalty Program article).
Our nominees: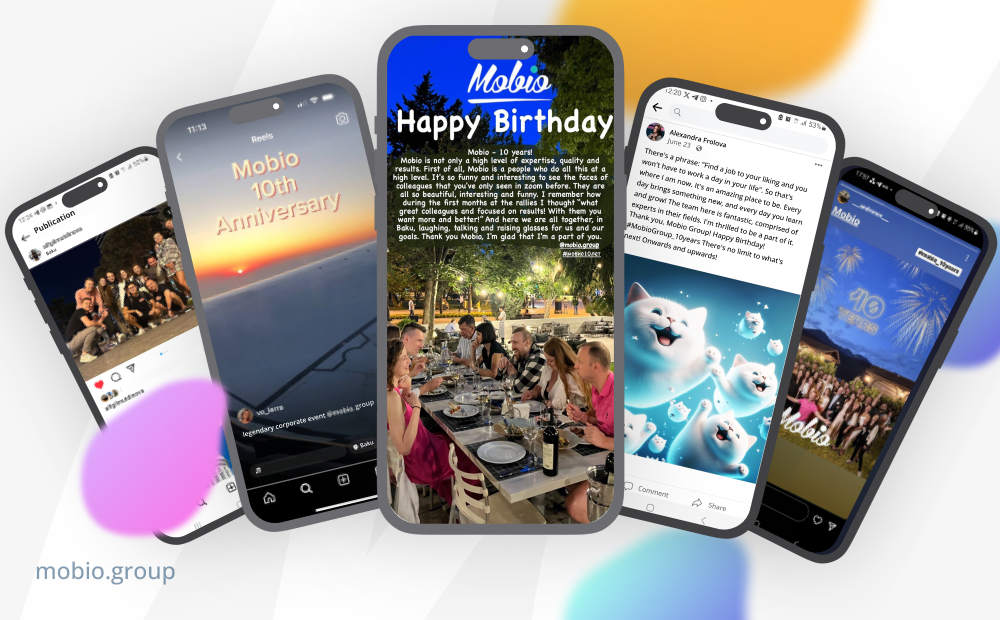 Despite the huge distance separating our team, we could not miss such a milestone event as the company's anniversary and miss the opportunity to see our colleagues and just friends in real life. The capital of Azerbaijan, the beautiful city of Baku became the place of the long-awaited meeting for the Mobio Group team.

It was something amazing when virtual images turned into live smiles and friendly hugs. We felt that the connections between the team became even warmer and the passion for our common cause even stronger.
"Together — Strength, Together — Perfection, Together — 10 Years"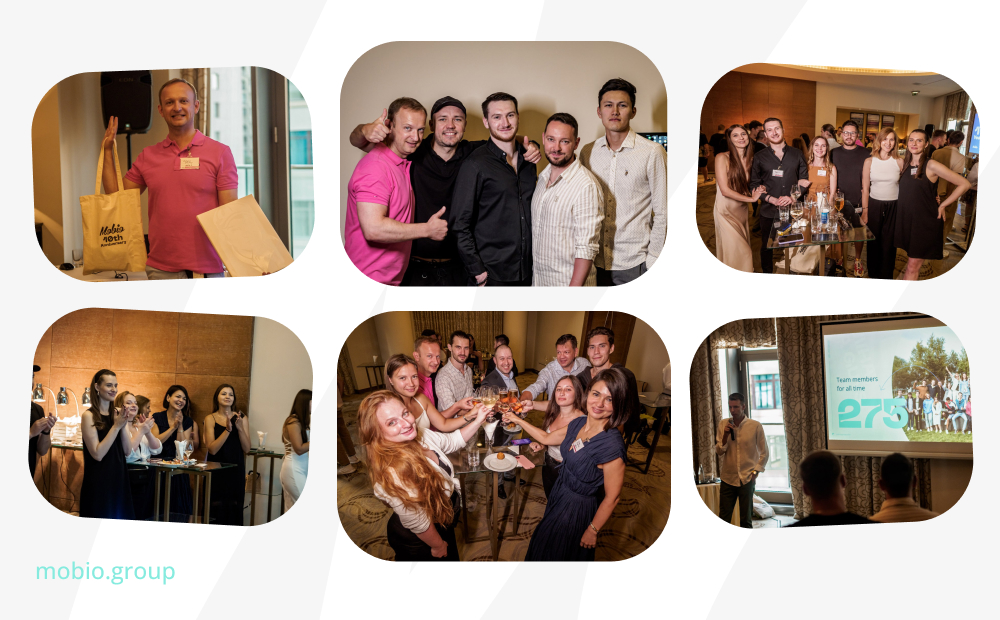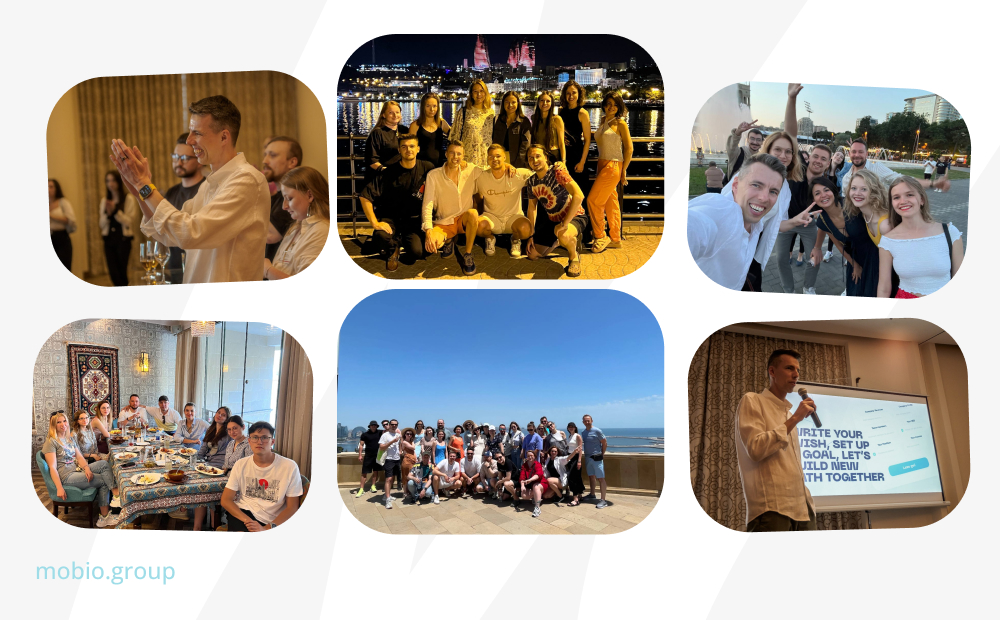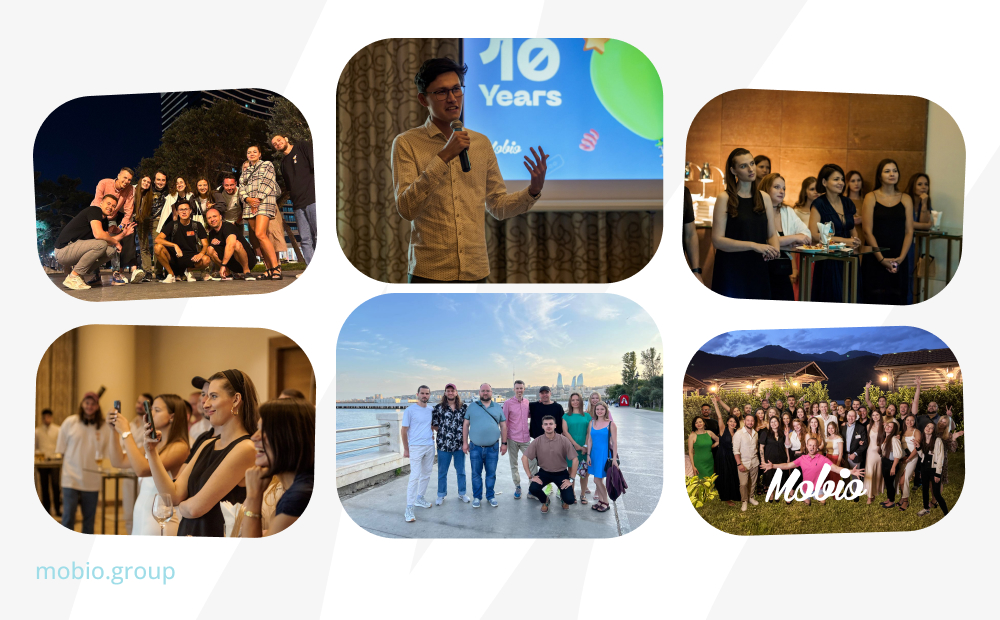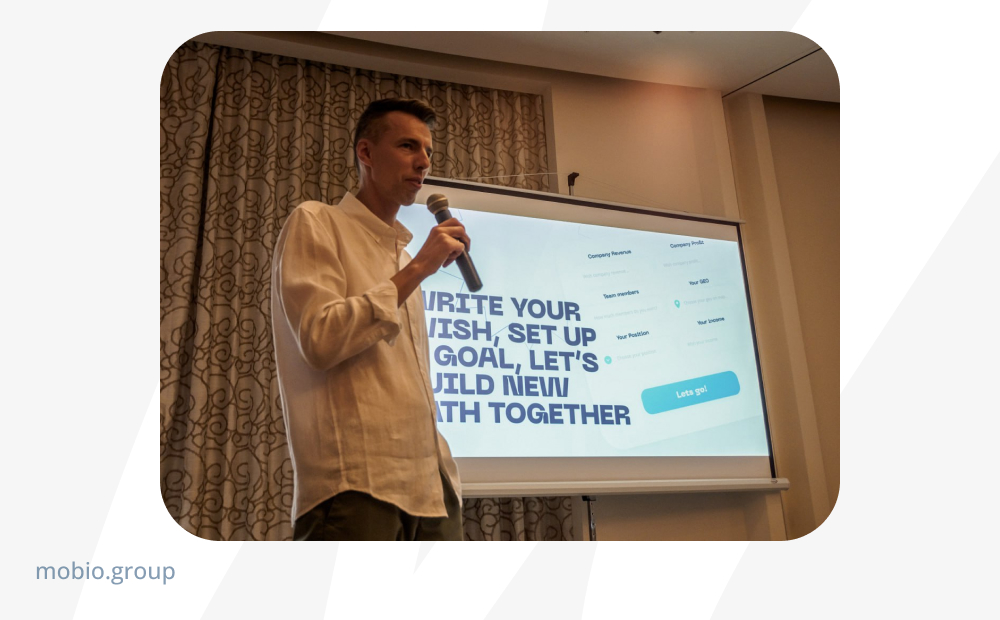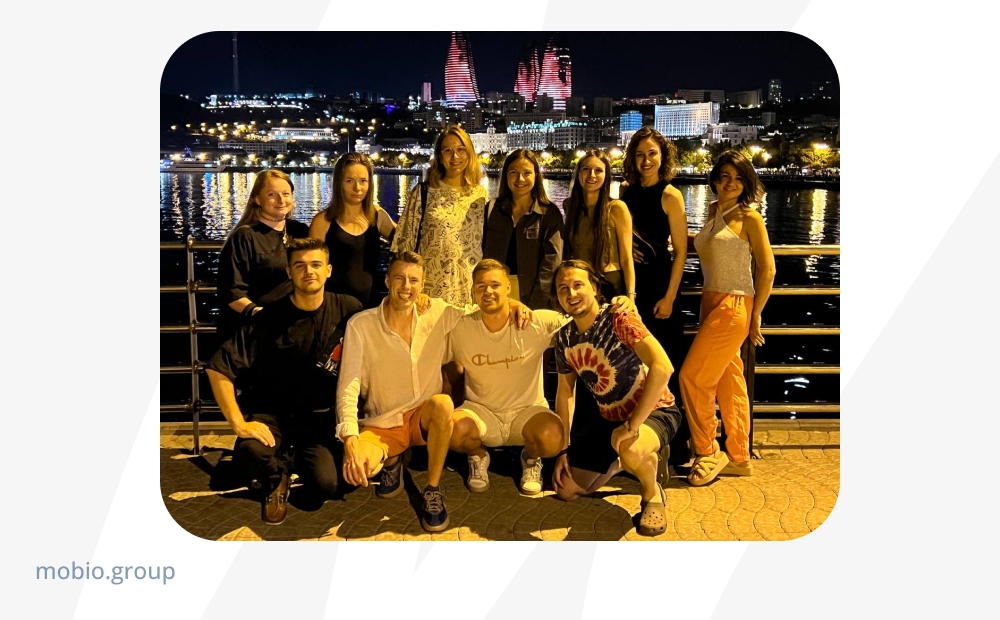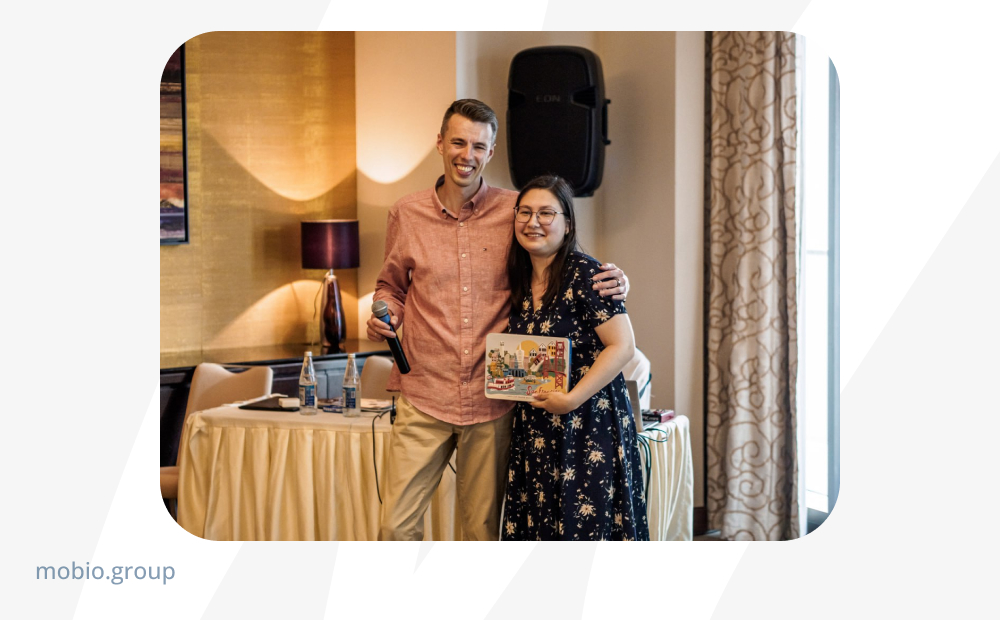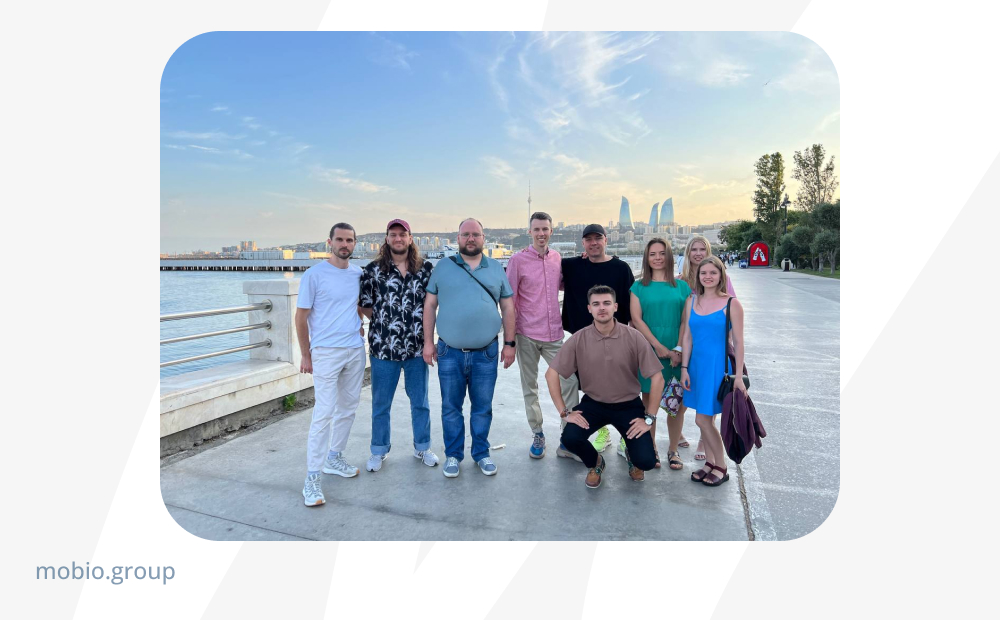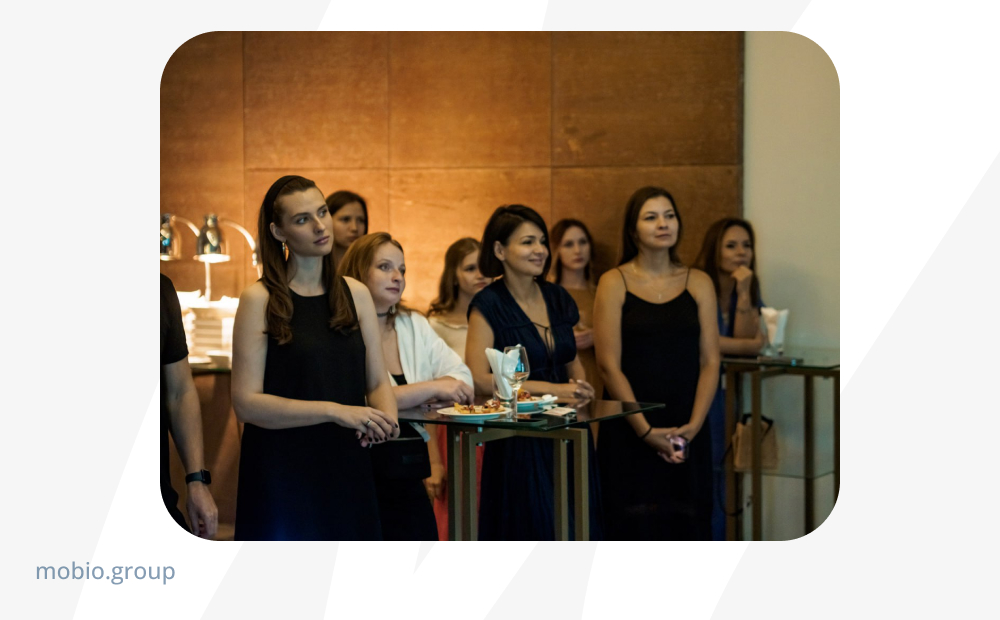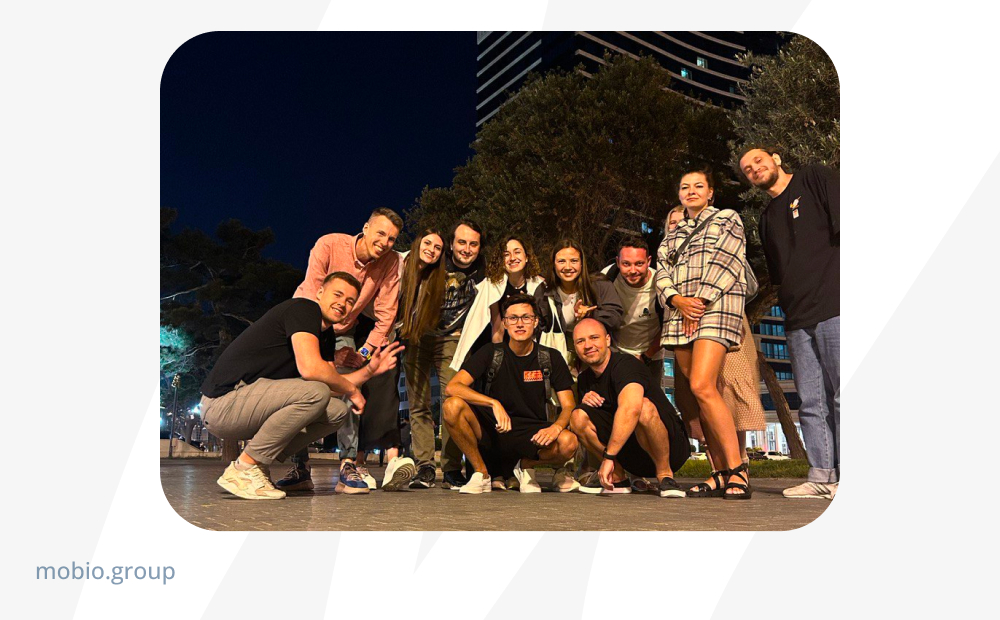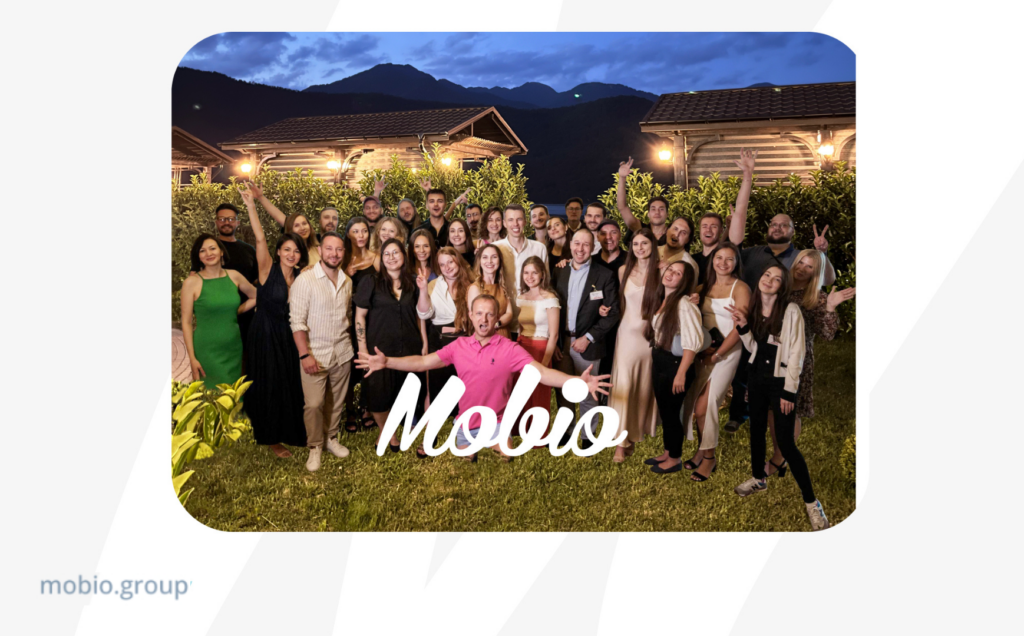 Writing the Future
From optimizing app descriptions to creating eye-catching visuals, from deciphering user analytics to developing high-profile ad campaigns, our services cover the entire spectrum of mobile ads. But our story doesn't end there. We move forward, striving to push boundaries and reach new heights. With each new stage, we realize that there are even greater prospects ahead of us. The Mobio Group team has set ambitious goals for the next decade:
to become a growth partner for startups around the world
establish ourselves as a leading international adtech group
to develop and release our own apps
We are not intimidated by the uncharted waters of new projects. On the contrary, we see them as a daring challenge and an opportunity to innovate, adapt and create the next dizzying strategies to capture audiences, elevate brands and create unforgettable digital experiences.
"When I look back at the 10-year journey, I realize that this is just the beginning! New challenges, new markets, new ambitious projects lie ahead. The advancement of mobile technologies, AI, VR — they all open up incredible opportunities for innovation and business growth.
Our goals for the next 10 years are to become an indispensable growth partner for startups in Silicon Valley and around the world, establish ourselves as a leading international AdTech group, and develop and launch our own mobile applications. Our journey is filled with challenges and opportunities, and we approach them with inspiration and determination".

Sergey Konovalov, CEO Mobio Group
Gratitude
As we celebrate ten years of Mobio Group's brilliant work, we would like to express our sincere gratitude for the unwavering support of our team to our partners and customers who have been, are and will continue to be an integral part of our journey. Your warm congratulations and friendship spread our wings and inspire us to new victories!
Friends and Partners,
Congratulations on your team's 10th anniversary! Your expertise and innovative solutions have made a significant contribution in our partnership. Thank you for your reliability and your contribution to our mutual success.
We wish you continued achievements and prosperity on your journey! And envision even greater accomplishments ahead!

HUAWEI Ads
Mobio Group, you're truly awesome! This applies not only to the quality of your work but also to the responsiveness of your team. On behalf of our company, we want to congratulate you on your anniversary! You are reliable partners and great colleagues.
Once again, congratulations on your anniversary, and we wish you endless opportunities, creative ideas, and brilliant achievements ahead!
Warm regards,

Ivan Simbirtsev,
Appnext
Dear colleagues from Mobio Group!
On behalf of our team, we hasten to congratulate you on your 10th anniversary!
May this ten-year anniversary symbolizes not only your past achievements, but also the new horizons you are ready to explore. We believe in your ability to move only forward and are happy to work with you.
May your days be filled with joy, success and endless growth!
Best wishes,

Hybe
Colleagues, from our whole team we would like to congratulate Mobio Group on its tenth anniversary!
We appreciate our cooperation and your professionalism.
May this anniversary be the beginning of even more successful and promising years!

Xapads